27 September 2017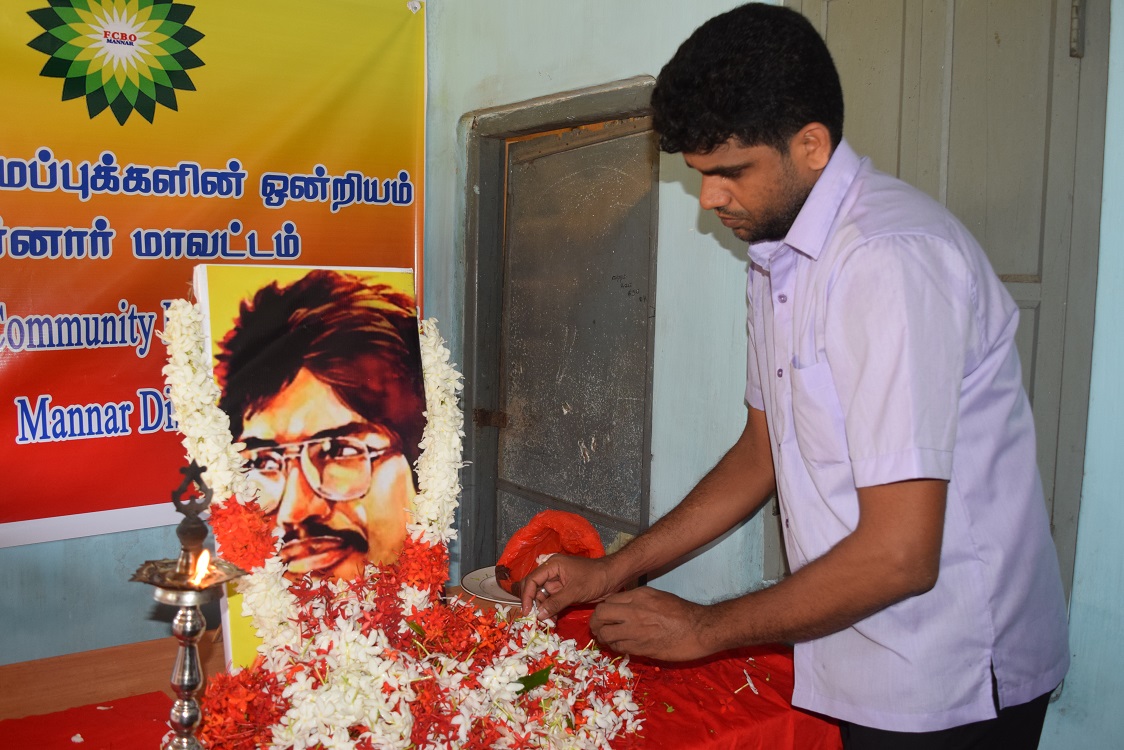 Thileepan was remembered in Mannar on Tuesday on the 30th anniversary of his death.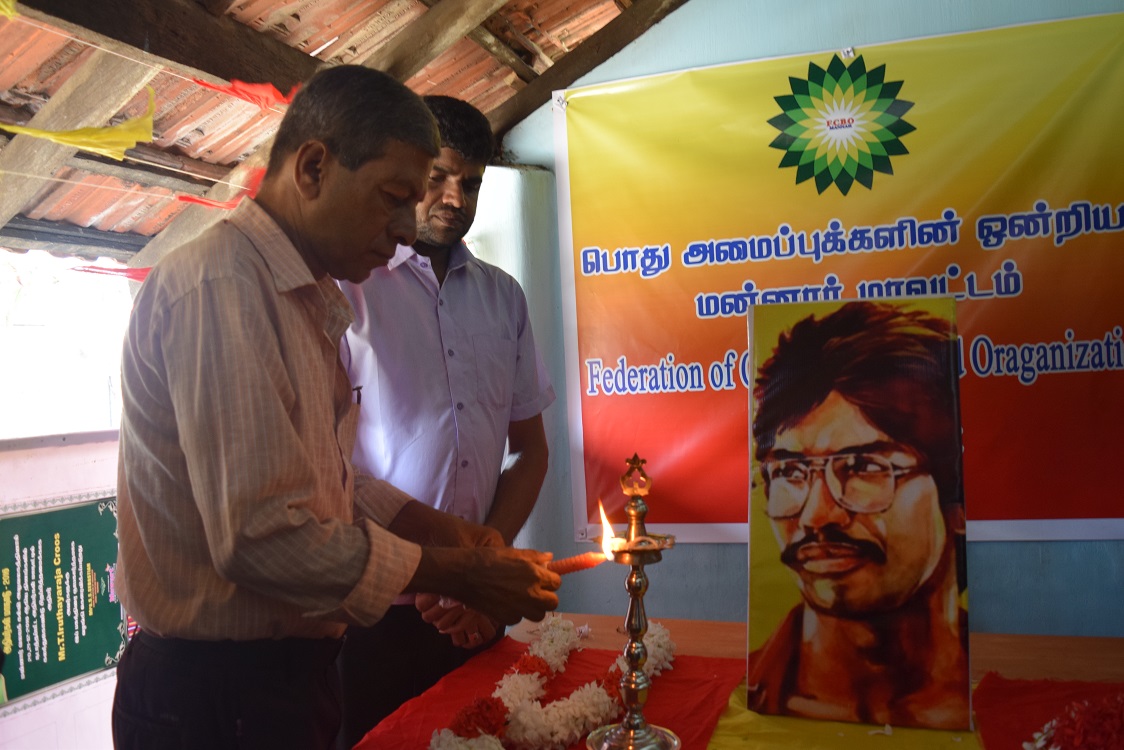 In an event organised by Mannar civil society organisations, locals and civil society gathered to lay floral tributes to Thileepan.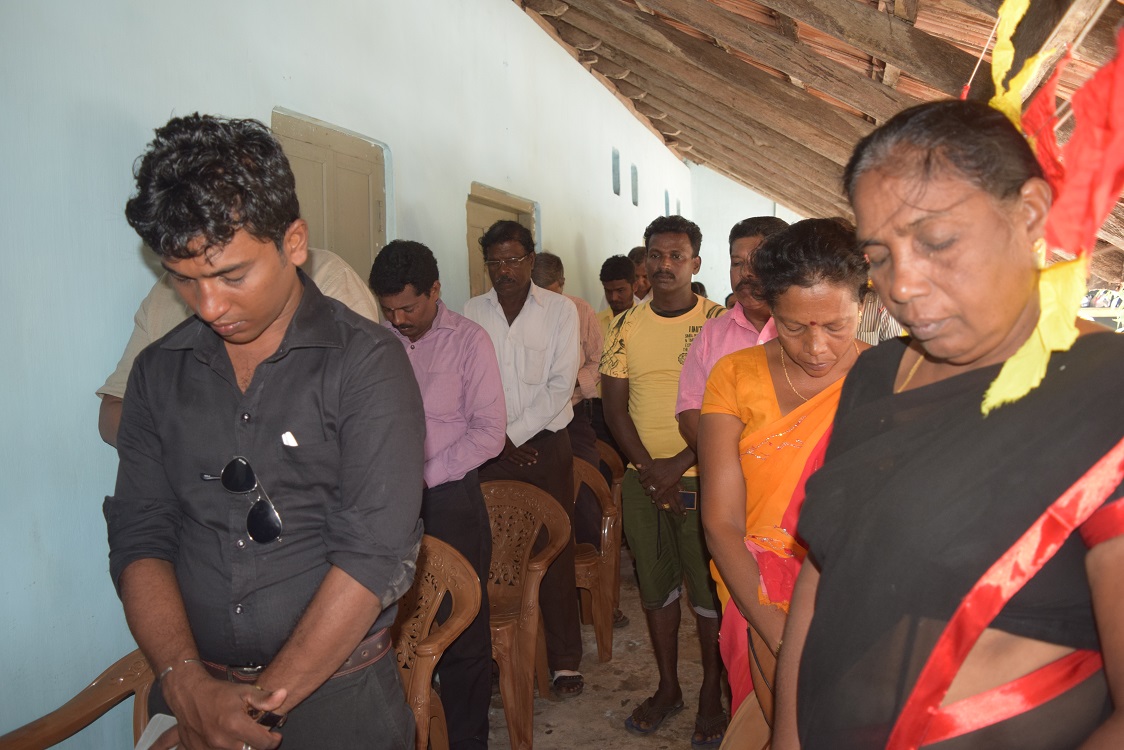 Local government officials and politicians, including NPC health minister Dr G. Gunaseelan were also in attendance.