31 October 2011
Reports have emerged that a statue of S. J. V. Chelvanayagam, affectionately known by Eelam Tamils as "Thanthai Chelva", has been vandalised in Trincomalee.
The statue of the Tamil leader, which is garlanded annually in his remembrance, was found beheaded after vandals had cut through the wire fencing guarding it.
It is not yet known who the perpetrators are.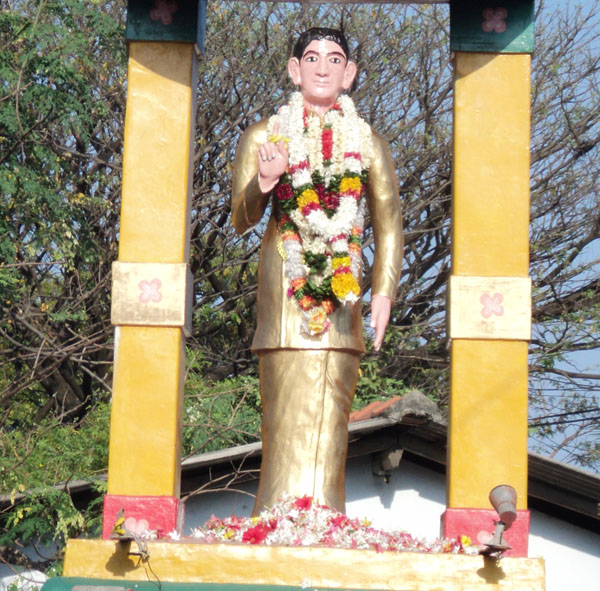 The original statue before it was vandalised.
See a video of the damage below.
Last year, TamilNet reported that a gang of Sinhalese who stormed into Jaffna Public Library also vandalised a statue of Chelvanayagam in Jaffna.
Memorials of other Tamil leaders have also been destroyed, along with graves of LTTE cadres and the desecration of Saiva temples and churches. Meanwhile, monuments for the Sri Lankan Army and Buddhist viharas have been constructed instead.
Chelvanayagam was the founder of the Ilankai Tamil Arasu Kachchi (commonly known as the federal Party) on the 18th of December 1949. He was also one of the founding leaders of the Tamil United Liberation Front (TULF), which passed the Vaddukoddai resolution, calling for the creation of an independent state of Tamil Eelam.
See TNA MP Sumanthiran's speech at the 34th death anniversary of Thanthai Chelva here.