02 November 2018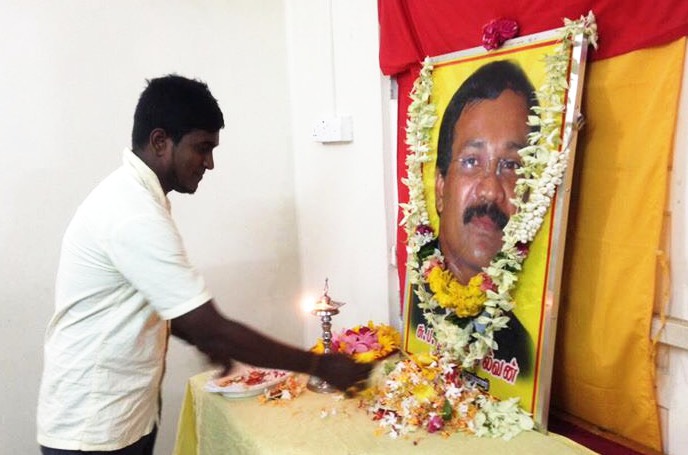 The head of the political wing of the Liberation Tigers of Tamil Eelam (LTTE), S P Thamilselvan who was assassinated by the Sri Lankan Air Force (SLAF) on November 2, 2007 was remembered today in Jaffna eleven years on. 
Members and supporters of the Tamil National People's Front (TNPF) lay flowers and placed garlands in memory his service to the Tamil struggle nation.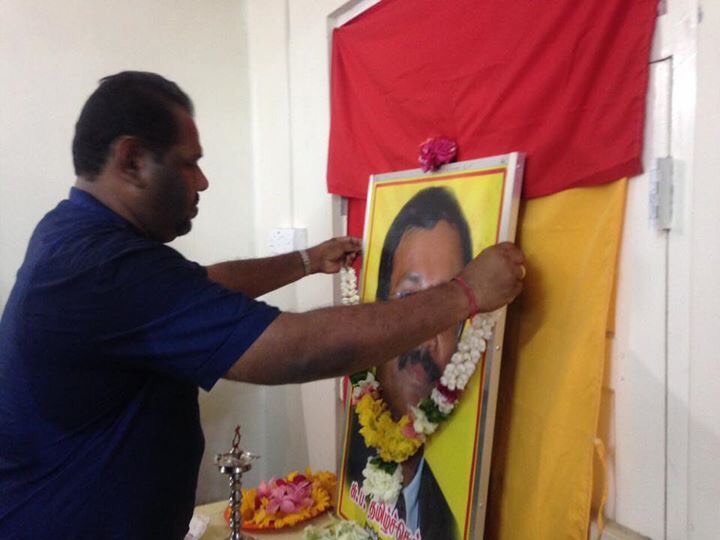 Sri Lankan Air Force jets carried out a strike on a residence of members of the LTTE's political division. Five other LTTE officials - Lt. Col. Anpumani (Alex), Major Mikuthan, Major Neathaaji, Lt. Aadchiveal and Lt. Maavaikkumaran - were killed alongside Brigadier Thamilselvan, in the attack.
The assassination came as the Sri Lankan government ramped up its military offensive in the Tamil homeland. Brigadier Thamilchelvan was a member of the LTTE negotiating team that took part in peace talks with the Sri Lankan government in 2002 and 2003, becoming the Chief Negotiator after the death of Anton Balasingham.
Read more here.