14 January 2017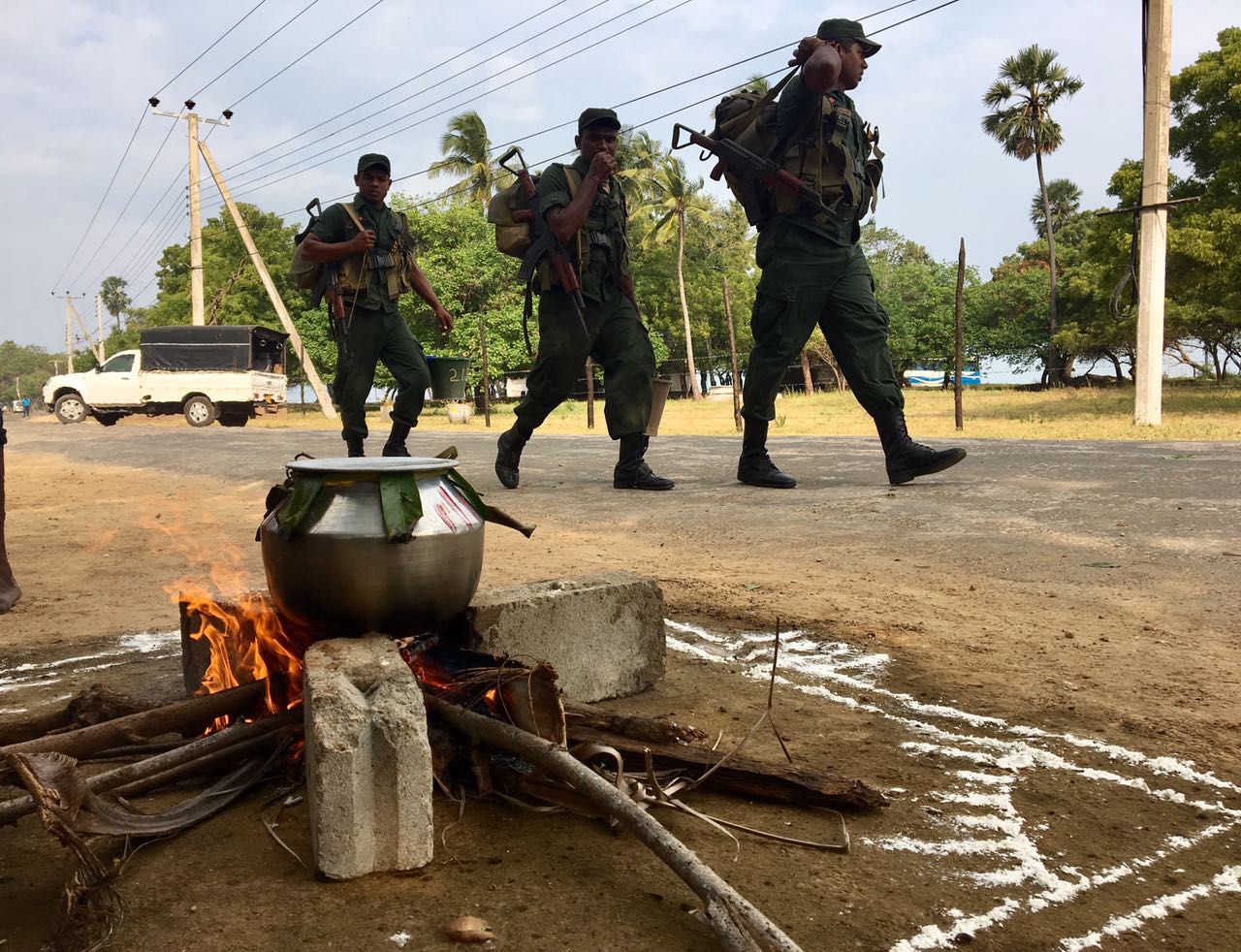 The annual harvest and thanksgiving festival of Thai Pongal was celebrated by Tamils around the world today.
In the homeland, the special day was observed in the traditional way of boiling sweet rice and milk, over outdoor stoves, even in highly militarised zones such as Kankesanthurai (pictured).
The Sri Lankan army held a function filled with pomp and circumstance to mark the release of Oorani village after 27 years of occupation in the High Security Zone. However the specified anchor point was not released, with displaced fishermen instead being directed to a further, less suitable location. See our story here.
Canadian Prime Minister Justin Trudeau in a video invited everybody to "reflect on the strong heritage of the Tamil community" which has made Canada a stronger and richer nation.
Happy Thai Pongal to Tamils celebrating! Joyeux Thaï Pongal aux tamouls qui célèbrent! Iniya Pongal Nalvazhthukkal: pic.twitter.com/AT8YE4t3AB
— Justin Trudeau (@JustinTrudeau) January 14, 2017
In the evening, hundreds gathered at Uthayasuriyan beach in Valvettithurai for the kite-flying festival which takes place annually at Pongal.