17 March 2019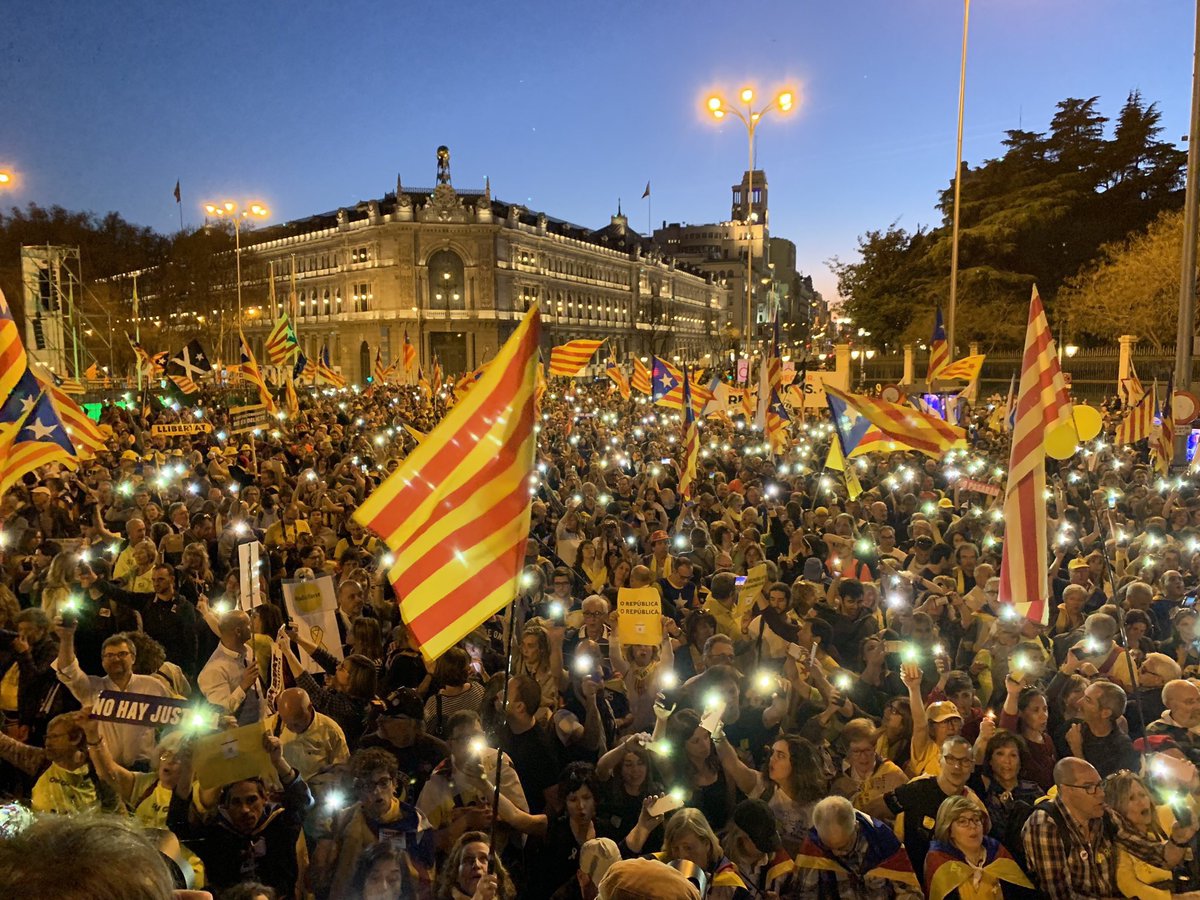 Photograph @TotalBarca
Tens of thousands of Catalan independence supporters marched through Madrid on Saturday amid a heavy police presence, to support 12 politicians and activists standing trial for staging a banned referendum in 2017.  
Hundreds of buses carried people from Catalonia and other parts of Spain to Madrid to join the mass rally. Protestors waved Catalan flags and carried banners which read "self determination is a right, not a crime".
The 12 pro-independence Catalan leaders are currently standing trial over their roles in organising the 2017 referendum and the subsequent declaration of independence. Nine of those on trial are accused of rebellion, which carries a prison sentence of up to 25 years.
The Catalan government declared independence following the October 2017 referendum where a majority voted in favour of independence but the referendum was deemed illegal by Spain's Supreme Court.