23 July 2014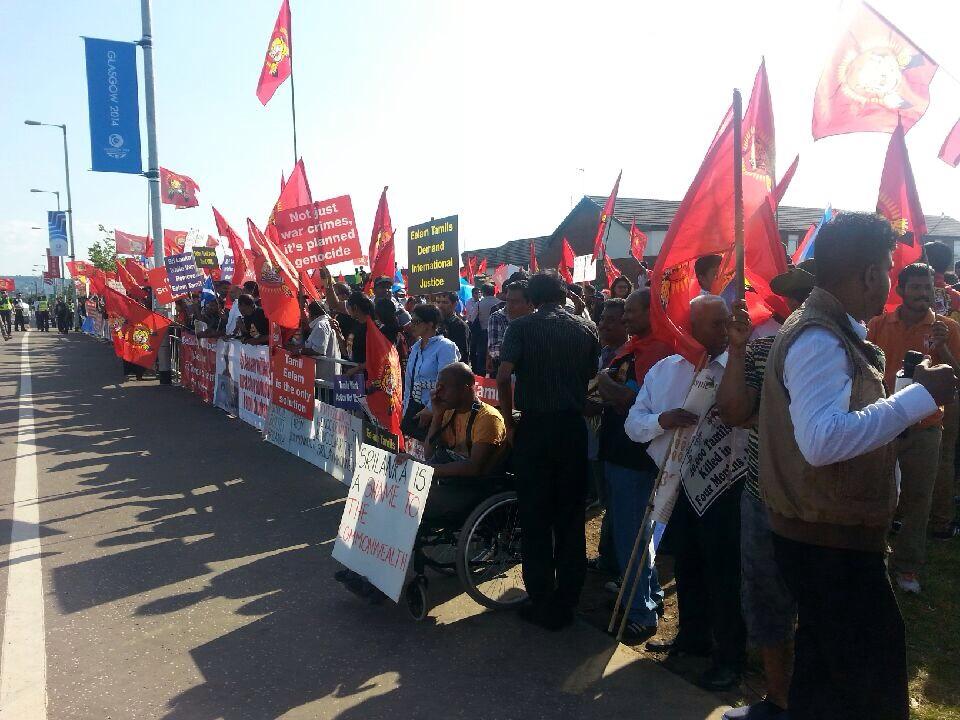 All photographs Tamil Guardian

Hundreds of Tamils protested against Sri Lanka's inclusion within the Commonwealth and that the country's president remained as chair, at the opening day of the Commonwealth Games in Glasgow on Wednesday.
Stating that Sri Lanka was a "shame on the Commonwealth", protesters carried placards condemning the ongoing killing, torture and rape of Tamils in the North-East.
The protest took place as the Sri Lankan president's office confirmed that Mahinda Rajapaksa would not be attended the opening ceremony. The presidential spokesperson denied this was due to the protests.
Calling for justice for the Sri Lankan state's genocide against the Tamils, the protesters also remembered the victims of the anti-Tamil pogrom of 1983, Black July, which began on July 23rd. A vigil was held in their memory.
Recalling the long history and on-going reports of genocide, many carried placards stating "Tamil Eelam was the only solution", also for a referendum on independence, as the right of each nation.
Most of the protesters had traveled over nine hours to be at the protest in Glasgow.
Black July was also marked by Tamils in London. See also: Tamils mark Black July in London, call for justice for ongoing genocide (24 Jul 2014)