14 August 2012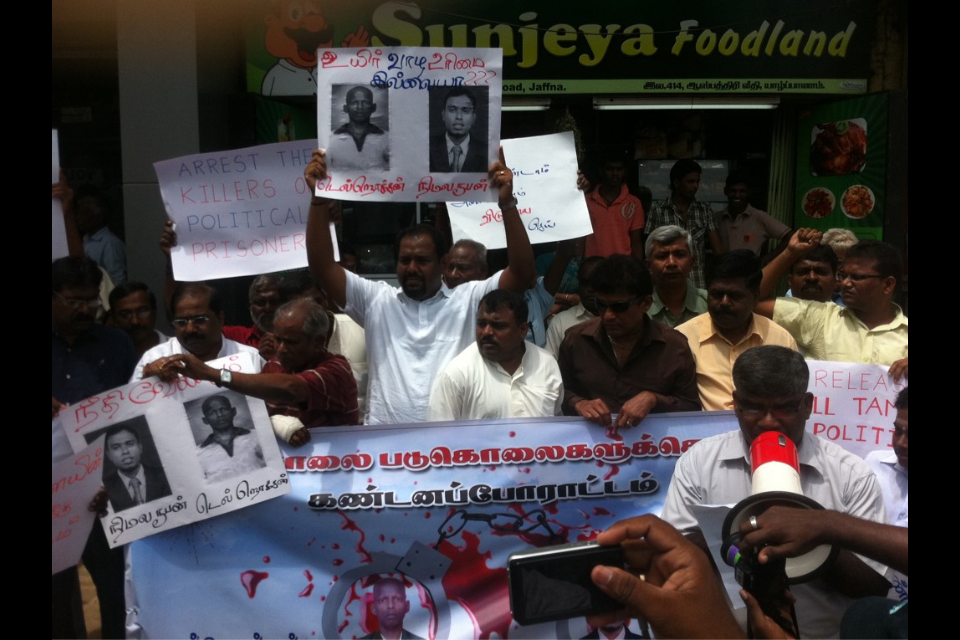 Photograph Twitter @rkguruparan
Protesters gathered by Jaffna bus stand, demanding justice to the murdered Tamil political prisoners - Nimalaroopan and Dilrukshan.
See here for report on Uthayan.
Despite the presence of police officers and intelligence officers within and around the crowd, protesters gathered in this morning. Shouting slogans such as "the deaths of Nimalaroopan and Dilrukshan need justice", and "we'll send the murderous regime home", protesters  held banners and placards demanding that the those responsible be punished.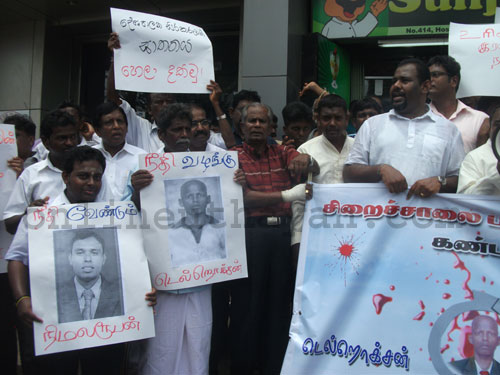 Photographs Uthayan
The protest was organised by the TNPF (Tamil National People's Front), and was endorsed by a wide cohort of other parties including the TNA and the Democratic People's Front.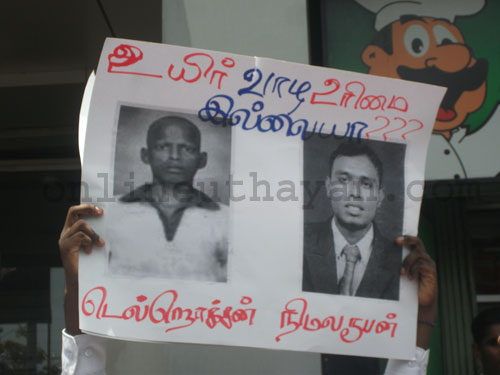 Slogan reads "Don't they have a right to life? Dilrukshan and Nimalaroopan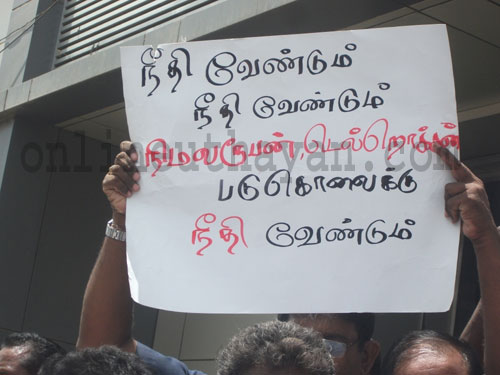 Slogan reads - "Justice is needed, justice is needed. The massacre of Nimalaroopan and Dilrukshan needs justice"