16 January 2015
Tamils in Chunnakam protested on Saturday against contamination of the local environment by the Chunnakam Power Station, demanding justice for the effects of the spread of heavy fuel oil waste into water supplies.

The oil waste from the power station has contaminated wells and drinking water in local areas including Udumalai and Tellipalai, reports the Uthayan. It continues to spread into other regions of the Jaffna peninsula.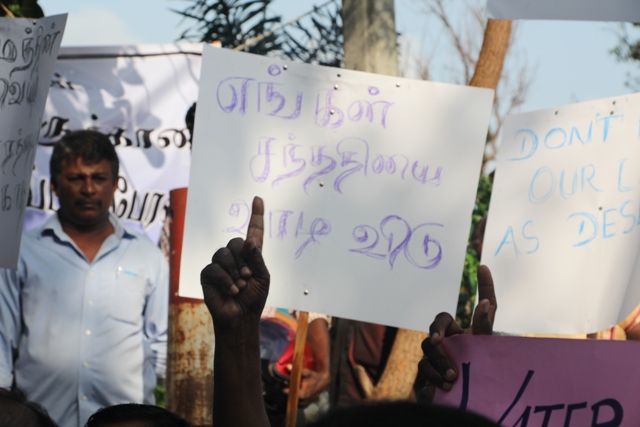 Placard reads: 'Let our future generation live'
"Water poison is another way to kill people?" read placards carried by protesters.
Calling on the those responsible to take action to control the situation and vacate the area, local residents began protesting outside the power station at 9am local time along side environmental activists and local Tamil politicians.
Health department officials warned consuming the contaminated water may result in serious illnesses such as cancer, infertility, and birth defects.
Residents have filed a joint case at Mallakam Justice Court. An investigation is reportedly underway.