12 December 2018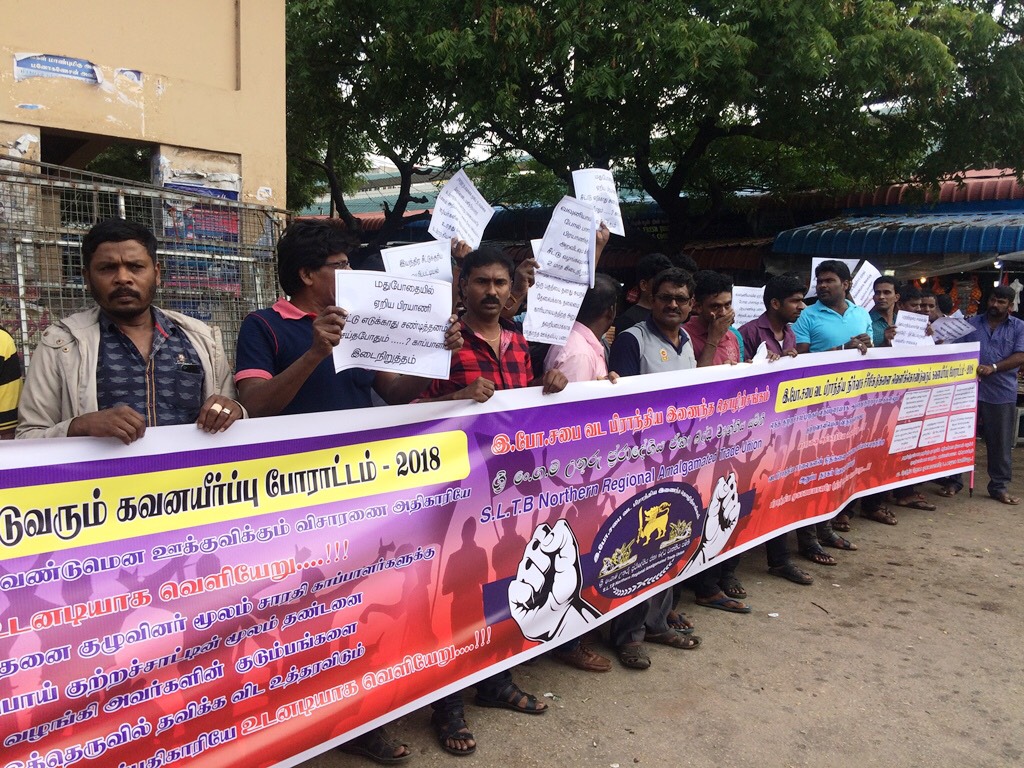 Tamils in Jaffna held a protest today against corruption and administrative mismanagement in Sri Lanka's transport board's Northern province's office. 
Protesters accused senior staff of making false allegations against employees who whistleblow on corruption in the department. 
Demanding that such a culture of retribution against whistleblowers must end, protesters called for the regional manager to be replaced.