24 October 2018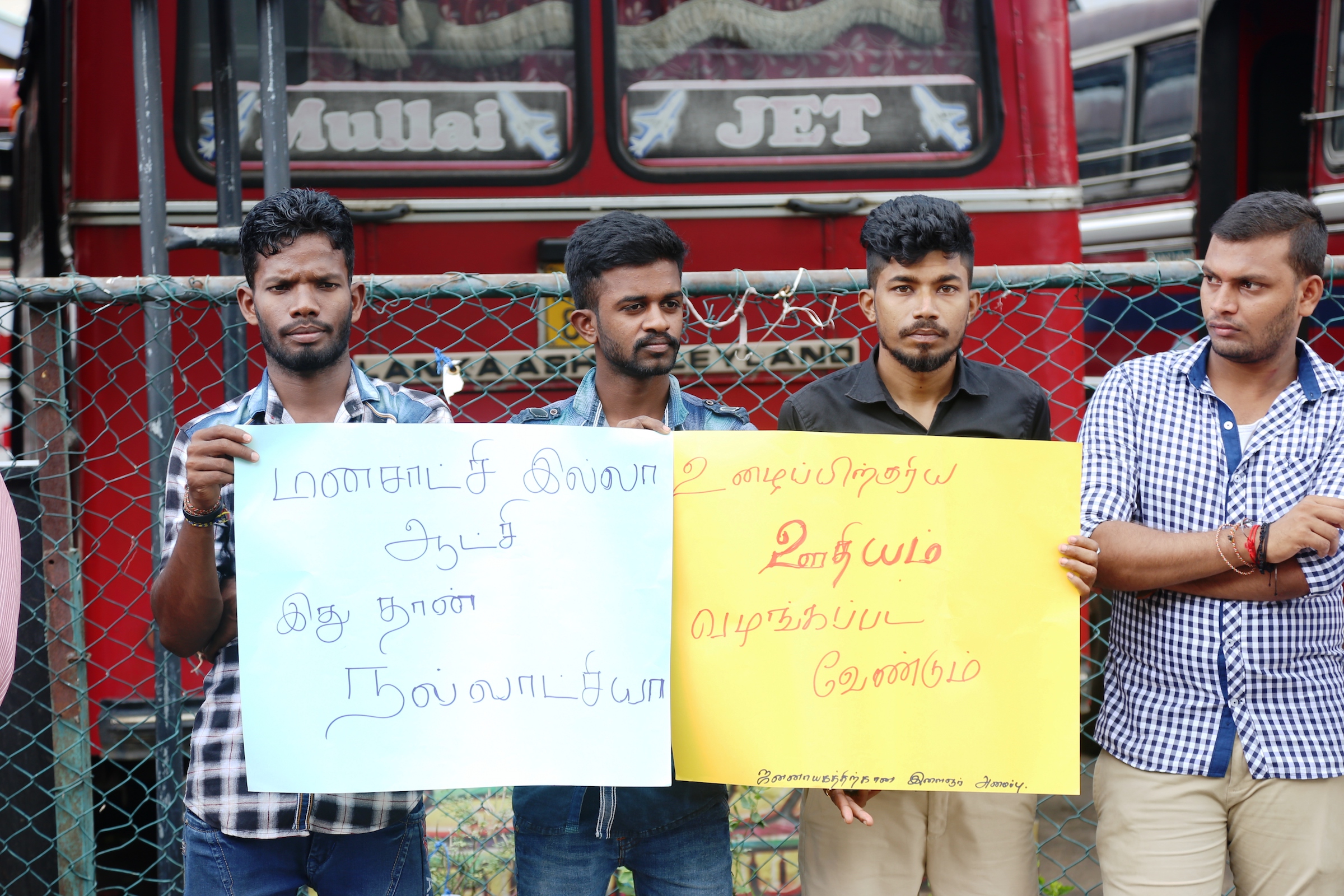 Protest in Jaffna.
Tamils in the North-East have protested this week in solidarity with estate workers calling for a rise in their minimum wage.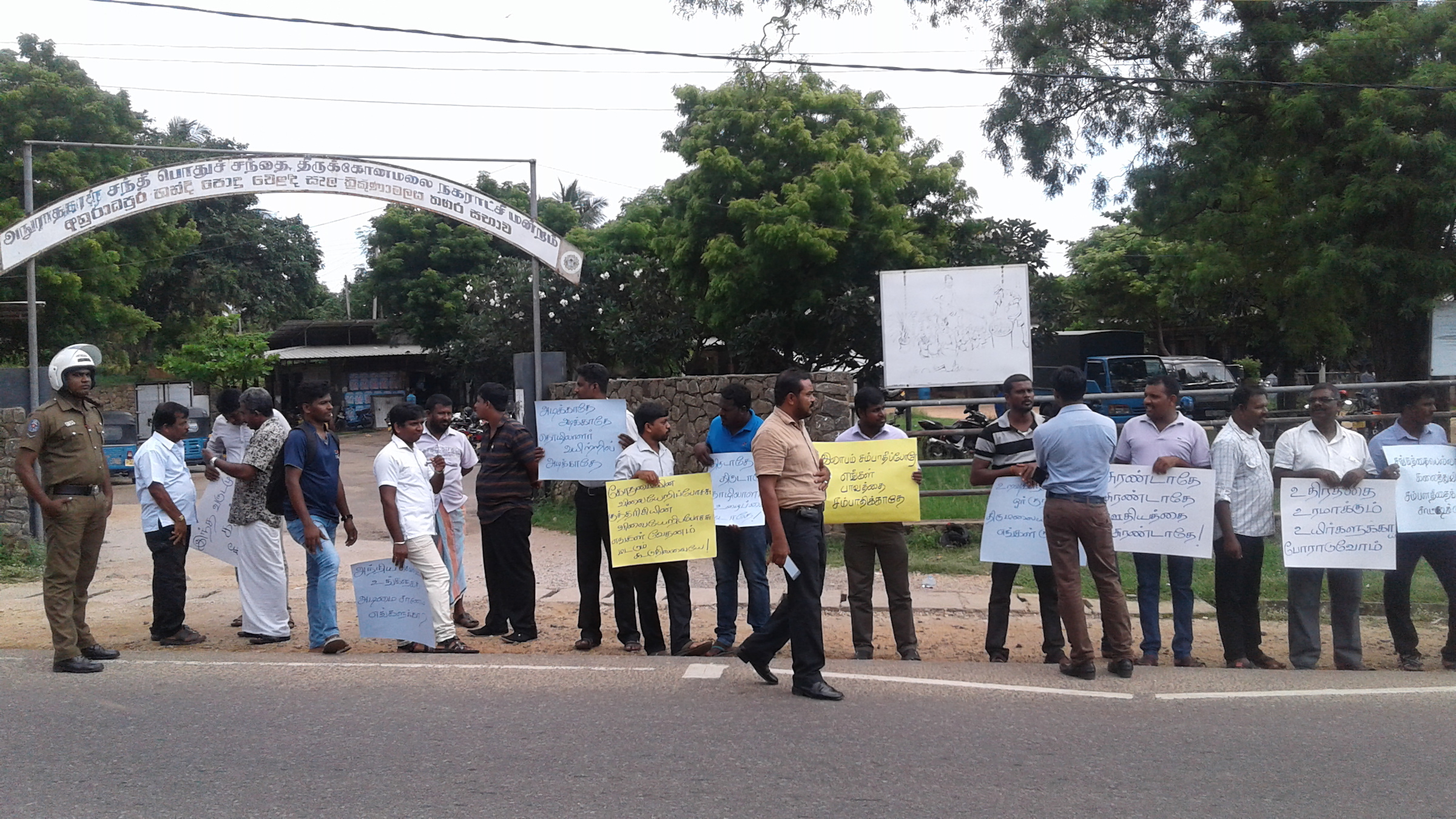 Protest in Trincomalee.
As widespread protests take place in the South by tea estate workers, largely Malayaga Tamils, Tamils in Jaffna, Trincomalee and Batticaloa held solidarity demonstrations this week.
Protest in Batticaloa.
The workers are calling for an increase in their basic daily wage to 1000 rupees.