24 May 2019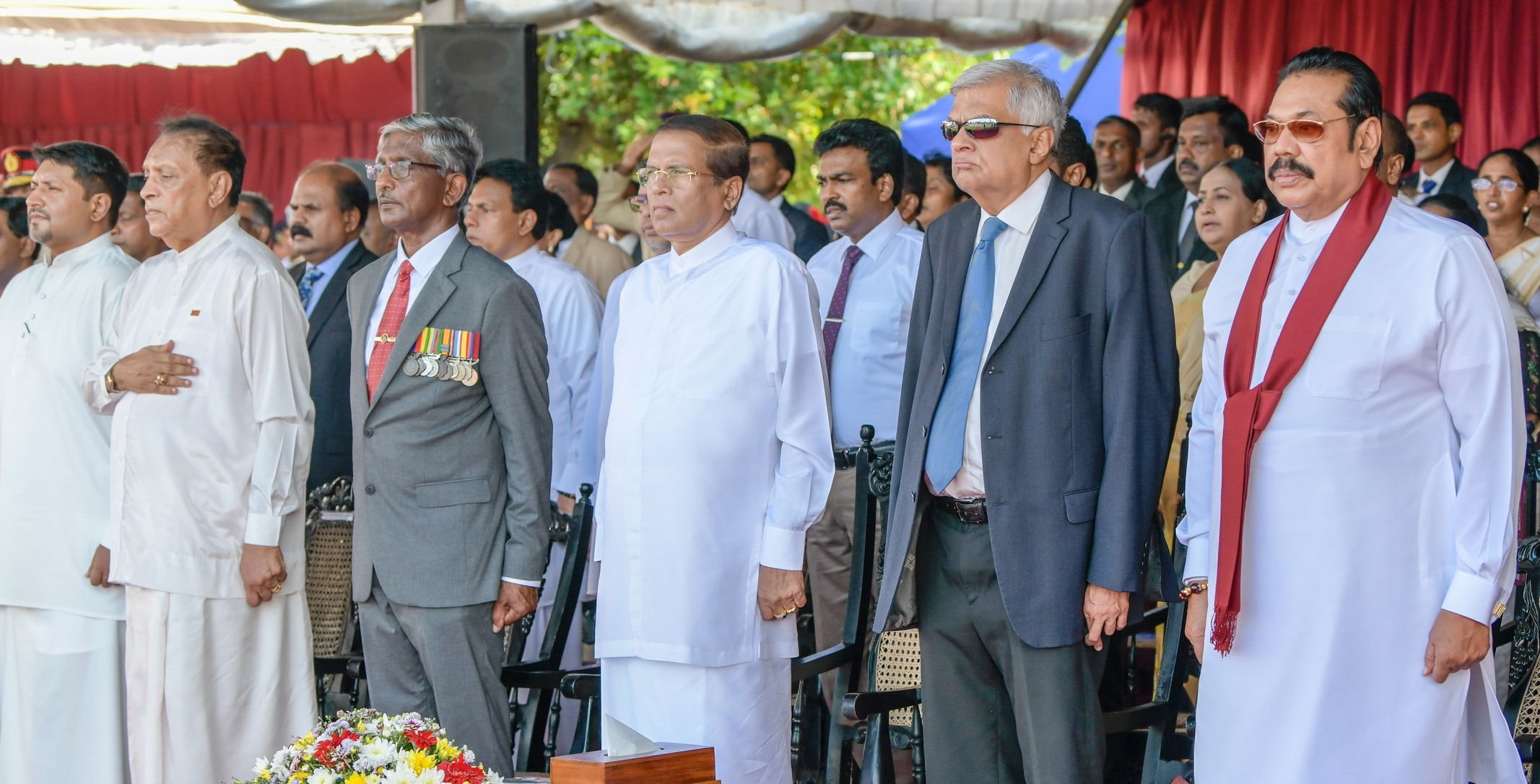 Marking ten years since the end of the armed conflict, in which Sri Lankan troops stand accused of violating international law, Sri Lanka's leaders including the president, prime minister and leader of the opposition, paid tribute to the military this week.
An official military website said leaders Maithripala Sirirsena, Ranil Wickremesinghe and Mahinda Rajapaksa, who have this year all been at odds with each other, came together to remember soldiers "who defended the territorial integrity of the country defeating ruthless terrorism". 
The ceremony took place after Tamils from around the world marked the day as one of mourning, remembering the tens killed by the Sri Lankan military a decade ago as hospitals were shelled and surrendering Tamils executed. An emotional ceremony was held in Mullivaikkal, the site where thousands were killed, alongside similar commemorative events around the North-East and the world.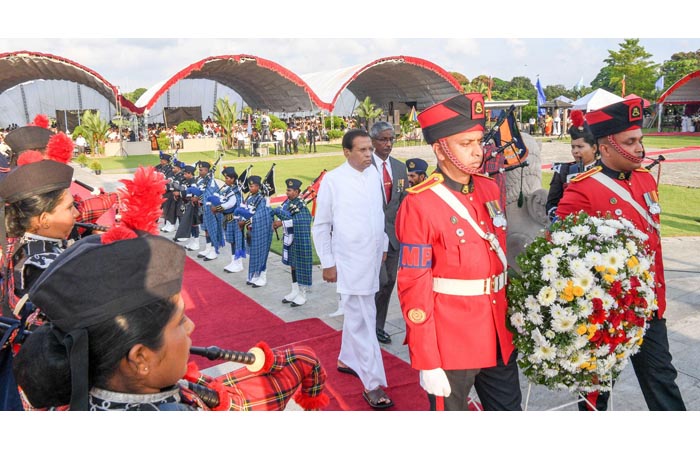 Speaking at the ceremony, Sirisena went on to state that "all including the Tri-forces, Intelligence Service and experts in all the security sectors of the country have a new responsibility," referencing the recent ramping up of security across the island.
Days after the Sri Lankan military ceremony, Sri Lankan president Sirisena was present at a book launch dedicated to the military. He told the audience that "it is a timely need to write the full story regarding the great heroic story of the thirty-year long war victory, in a manner the future generation also can read about the bravery of the great war heroes, patriotism and their great humanitarian nature".
The United Nations Human Rights Council passed a resolution earlier this year, granting the Sri Lankan government a further two years to implement a hybrid accountability mechanism to prosecute for violations of international law.