22 December 2019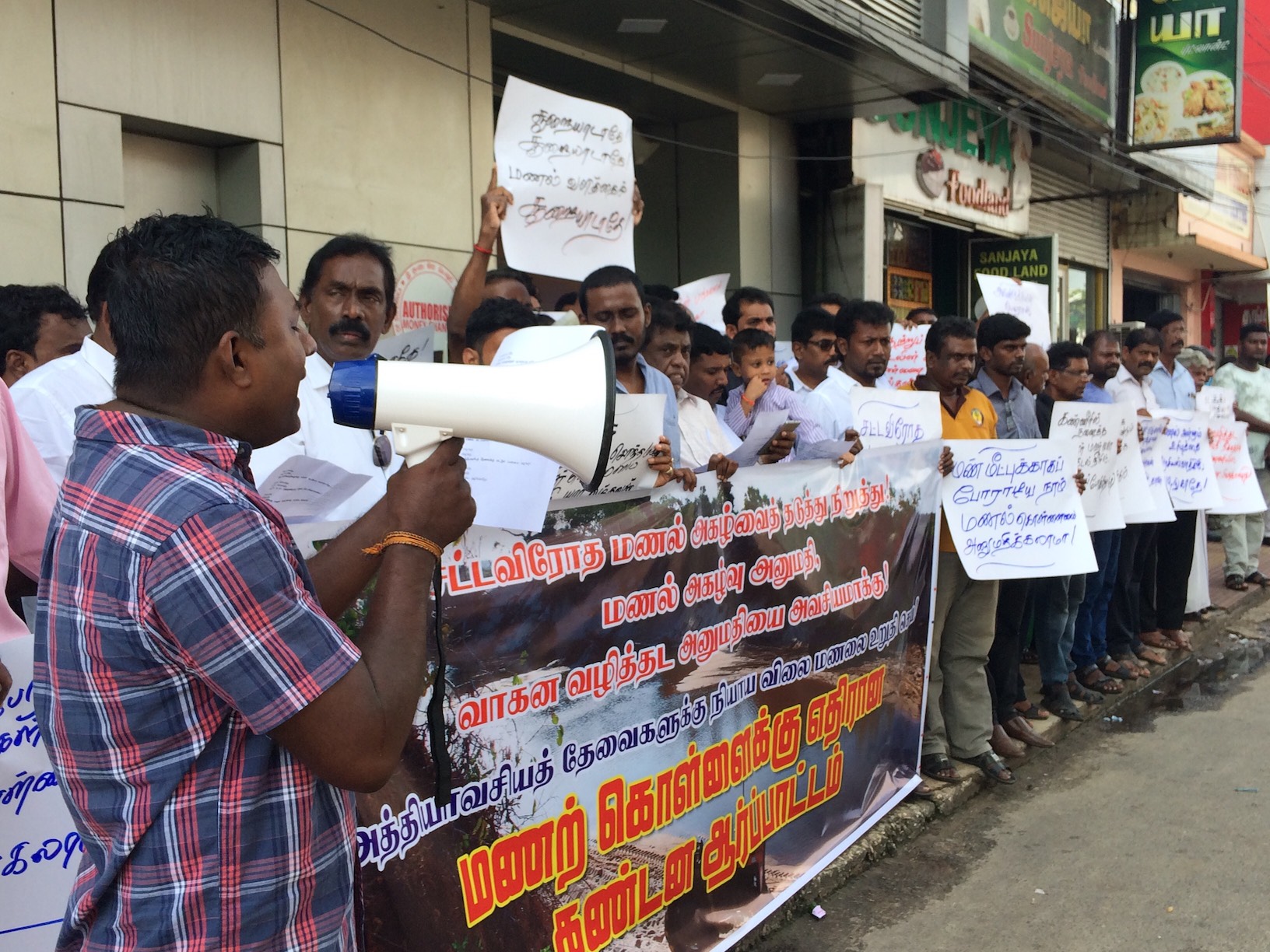 Tamils in Jaffna staged a protest in the city centre last week, demonstrating against illegal sand mining that has stepped up across the North-East in recent months.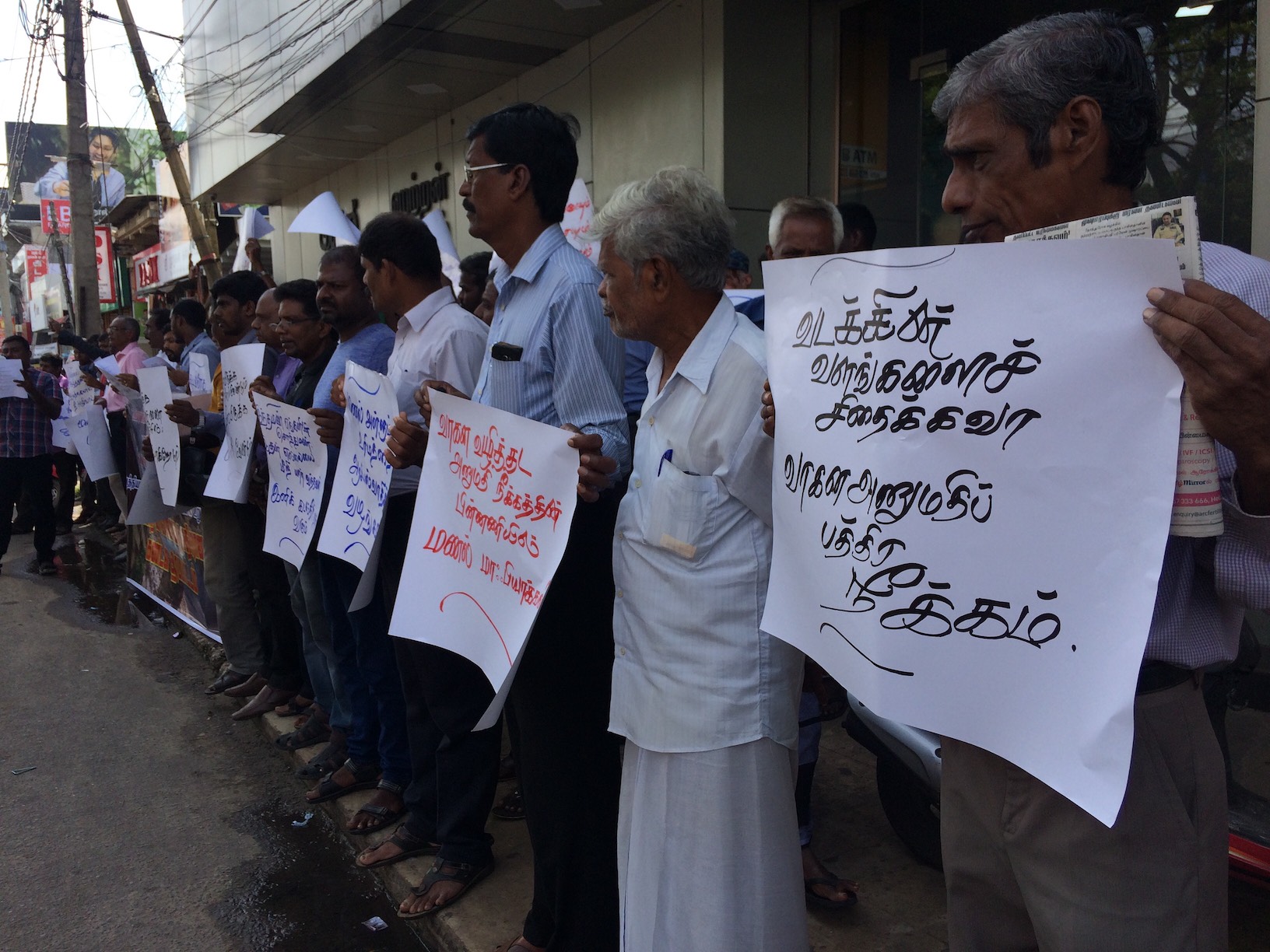 Incidents of illegal sand mining have increased in several areas including in the Jaffna peninsula. Areas such as Ariyalai and Vadamarachchi East have seen several reported instances of vehicles illegally mining resources from the region, since the election Gotabaya Rajapaksa as Sri Lanka's president last month.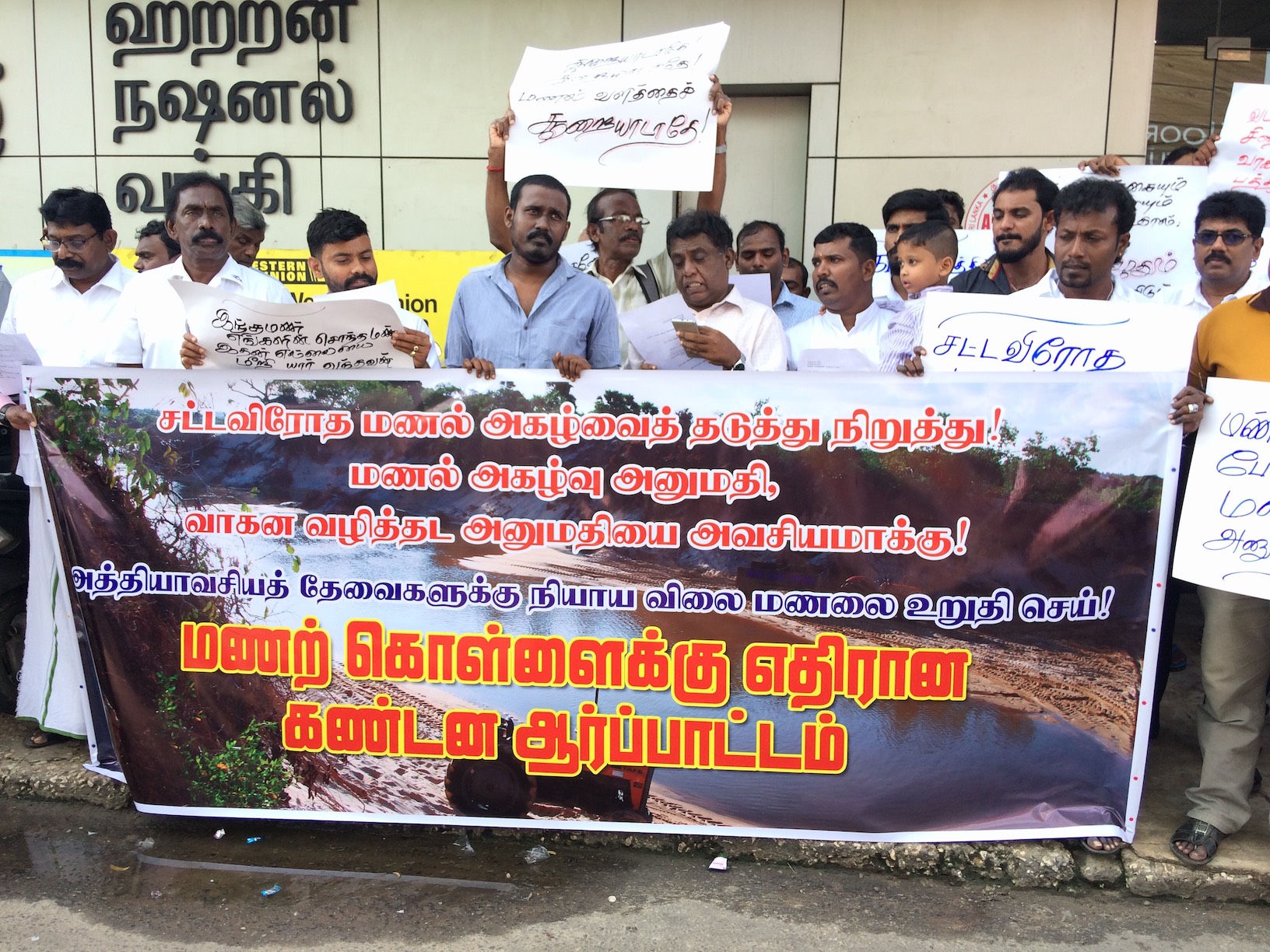 In Mannar on Wednesday, Sri Lankan police threatened residents of a village including the local priest when they protested against Sinhalese people illegally extracting sand from the village.