25 July 2017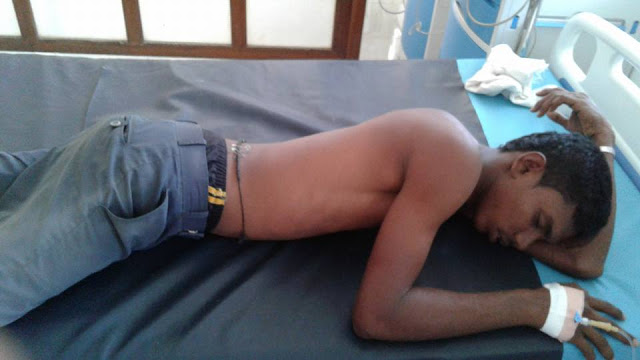 A Tamil youth has died on Monday and another seriously injured in Batticaloa after running from Special Task Forces firing shots in the air.
Brothers, 17-year-old Sathakaran Mathushan and 18-year-old Sathakaran Kishanthan were reportedly loading sand into a tractor on the banks of the Munthankumaraveli River when approached by Special Task Force troops, who immediately started firing shots in the air to scare and disperse the youngsters.
The brothers dived in the river in an attempt to escape the troops but were overcome by the strong currents.
Although the boys were pulled out and taken to the Chenkalady Divisional Hospital, the younger brother Mathushan succumbed to the effects of asphyxiation and died around 30 minutes before reaching the hospital.
Kishanthan was reported to have been suffering from shock and receiving ongoing care.
| | |
| --- | --- |
| Sathakaran Kishanthan | Sathakaran Mathushan |