16 August 2018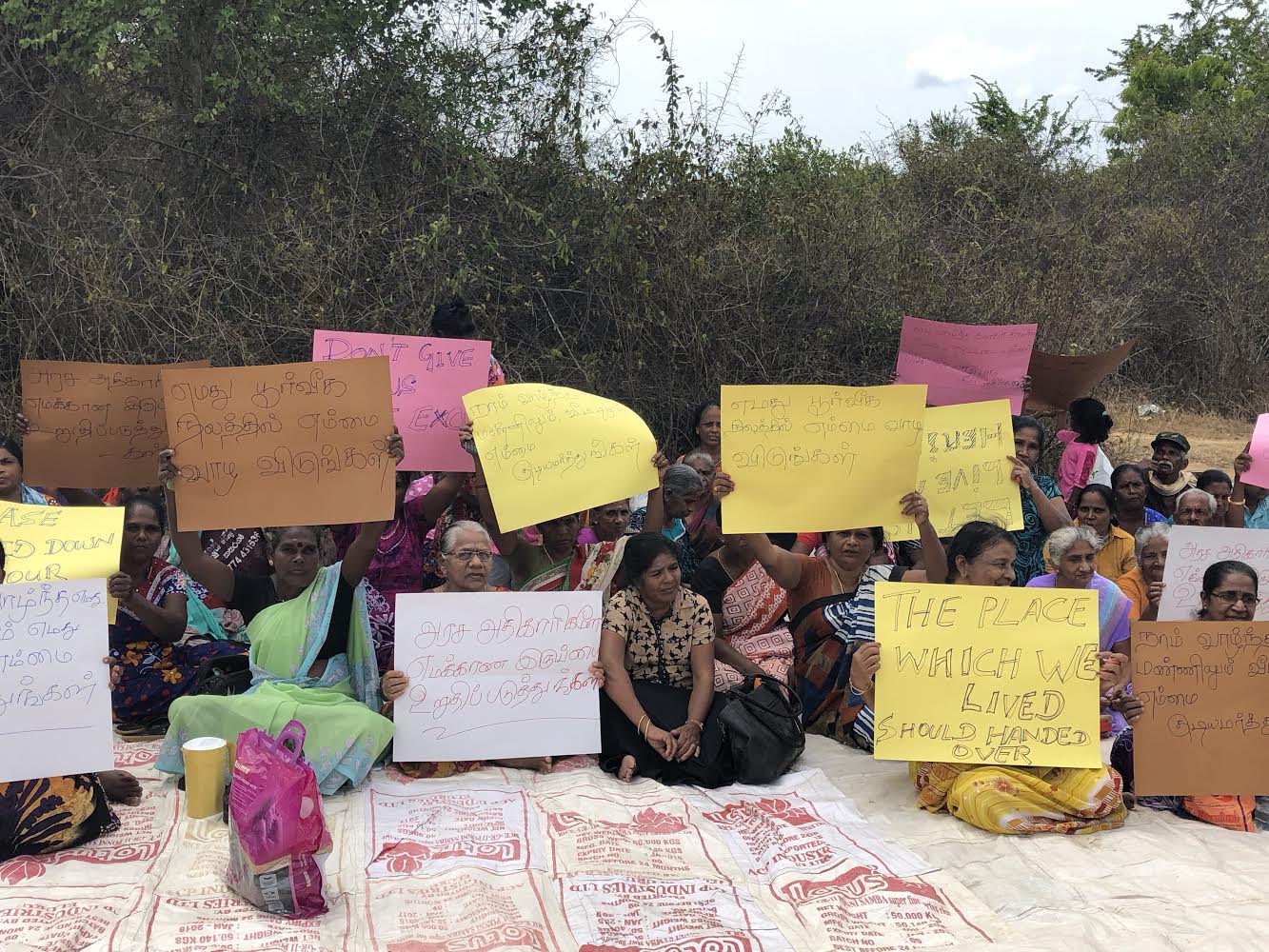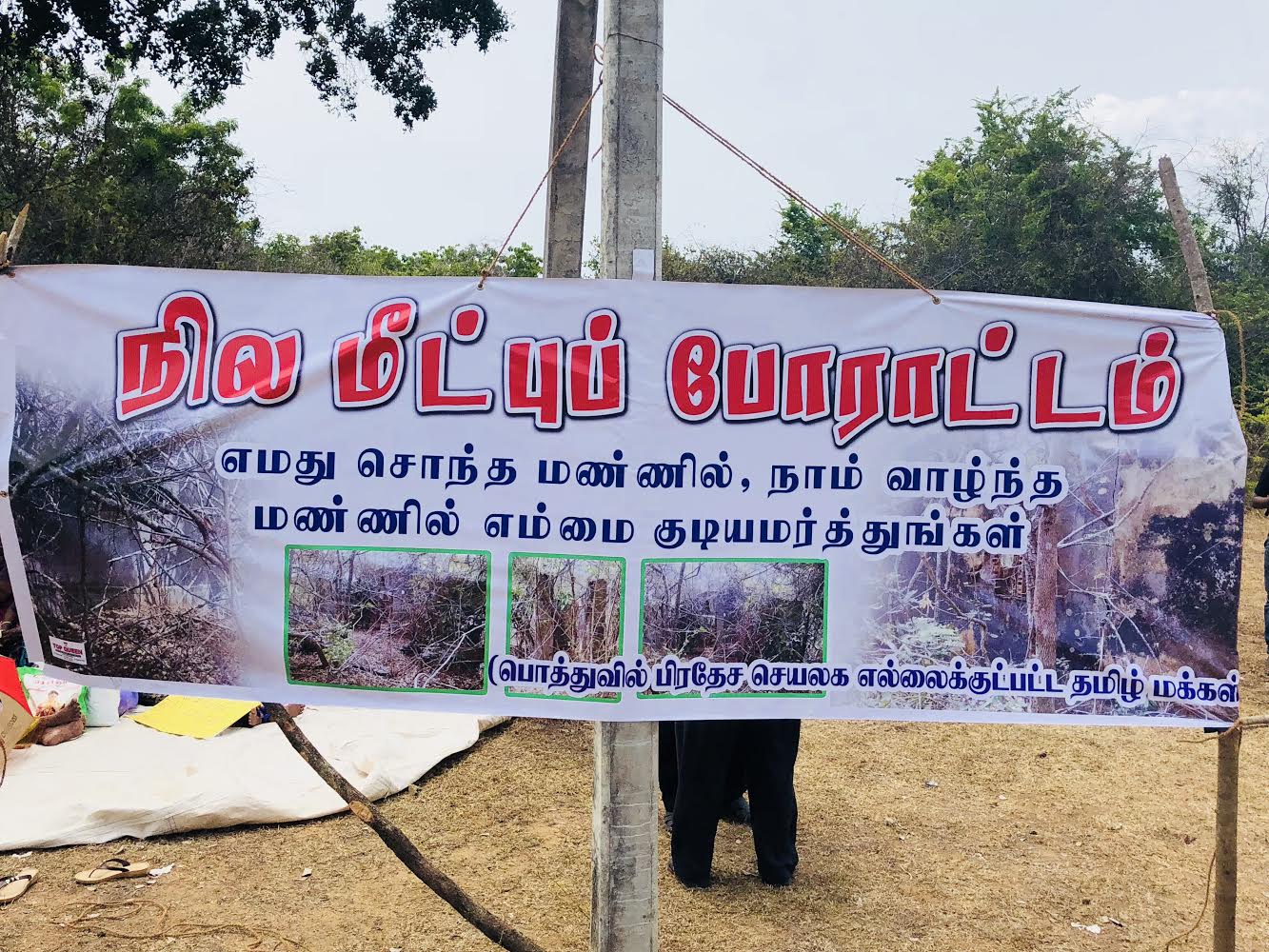 Tamil villagers in Amparai staged a protest this week, demanding resettlement in their land which is currently being occupied by the Sri Lankan military.
Some of the villagers from Orrani-Kanagar in Pottuvil had been displaced as far back as 1990, as the Sri Lankan military took control of the area.
When the locals returned to their land after the end of the armed conflict in 2009, they found that the Sri Lankan military and Wildlife Department had forcibly occupied their village.
They have since raised this issue with several Sri Lankan authorities, including the Eastern Provincial Council and the Prime Minister's Office, but their land remains occupied.
The protestors state that projects currently underway by the Wildlife Department are blocking the return to their homes.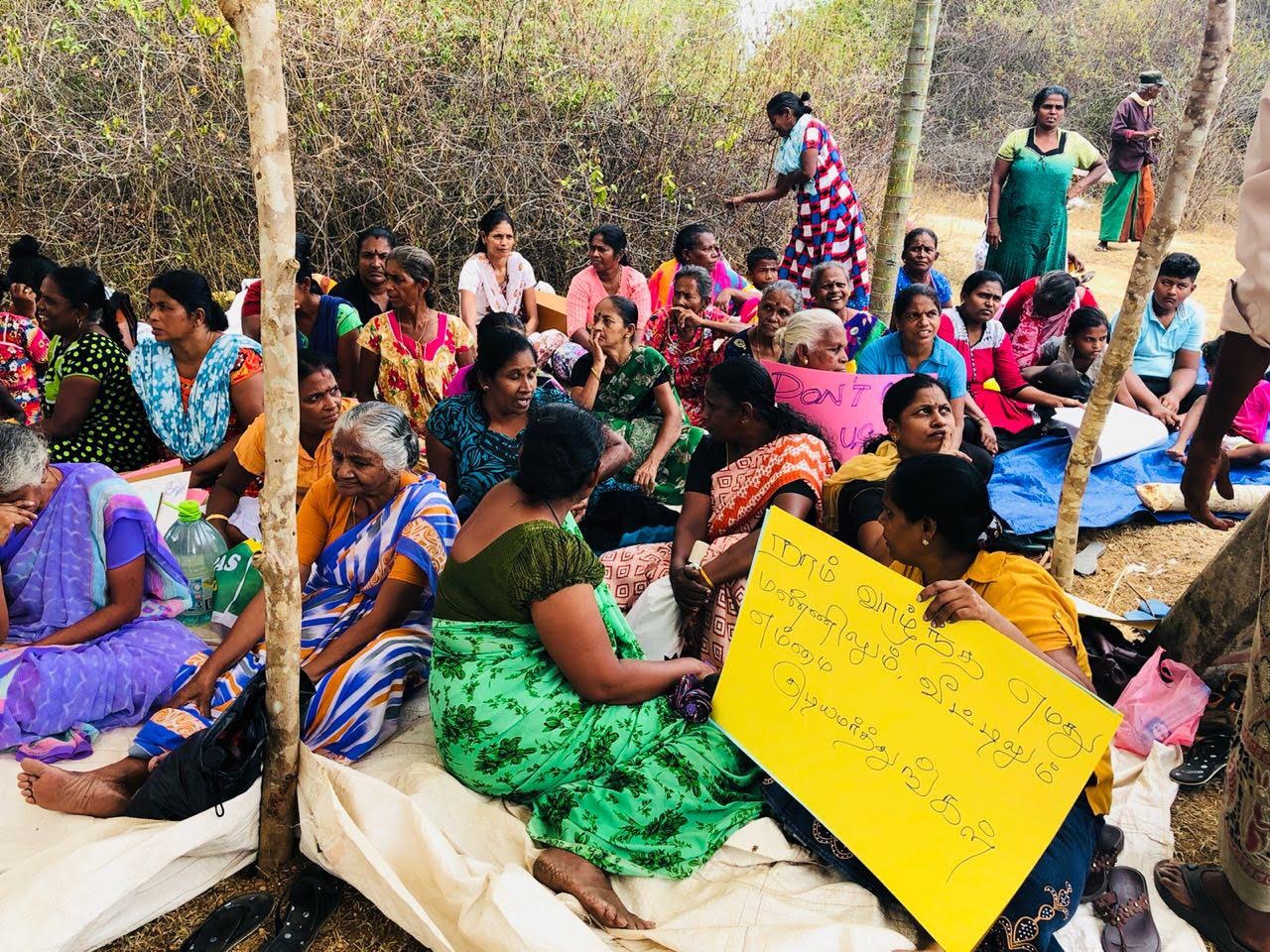 Their protests come almost a decade since the end of the armed conflict, in which the final months saw tens of thousands of Tamil civilians killed. Since then, the Sri Lankan military has continued to occupy vast swathes of lands across the North-East, blocking the resettlement of Tamil families.