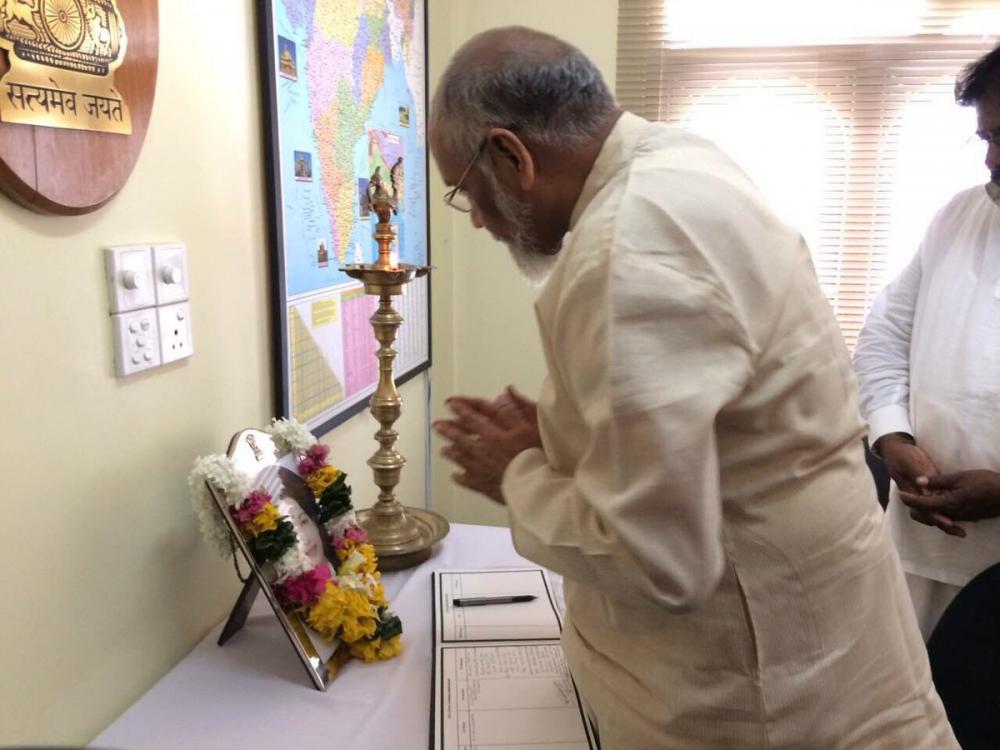 Tamils political figures from the North-East paid tribute to the life and work of the late chief minister of Tamil Nadu, J Jayalalithaa who passed away on Monday. 
A book of condolences was opened up at India's consulate general in Jaffna where mourners including the chief minister of the northern provincial council, C V Wigneswaran paid his respects. 
The NPC held a moment of silence and flew its flag at half-mast as a mark of respect. 
Issuing a statement of condelence, the Tamil National Alliance (TNA) leader, R Sampanthan on Tuesday paid tribute to the late chief minister and all her endeavours. 
The leader of the Tamil National People's Front (TNPF), Gajendrakumar Ponnambalam, tweeted: "Amma #Jayalalitha was a giant amongst leaders. Her principled position on #Eelam #Tamil #Self-Determination & #Genocide is unparalleled #RIP".