14 December 2018
The Tamil National Alliance (TNA) and the Tamil National People's Front (TNPF) held commemorative events across the North-East on Friday to remember Anton Balasingham, the chief negotiator and political strategist of the Liberation Tigers of Tamil Eelam (LTTE).
Batticaloa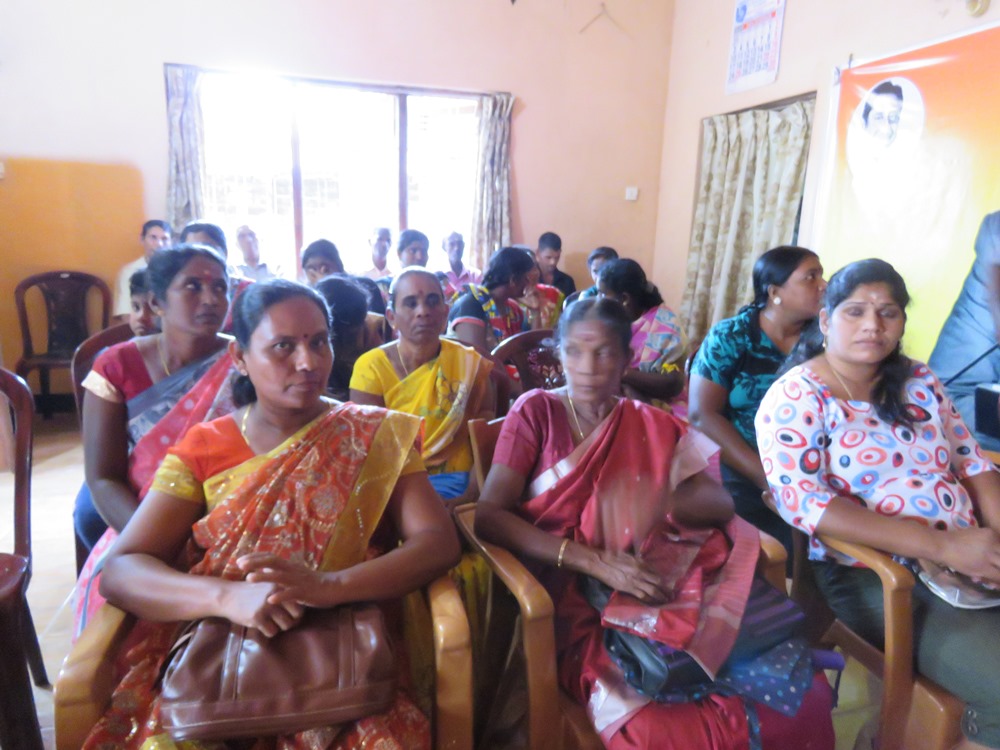 In Batticaloa, the TNPF laid flowers before a portrait of Balasingham and a 2 minute silence was held in his memory.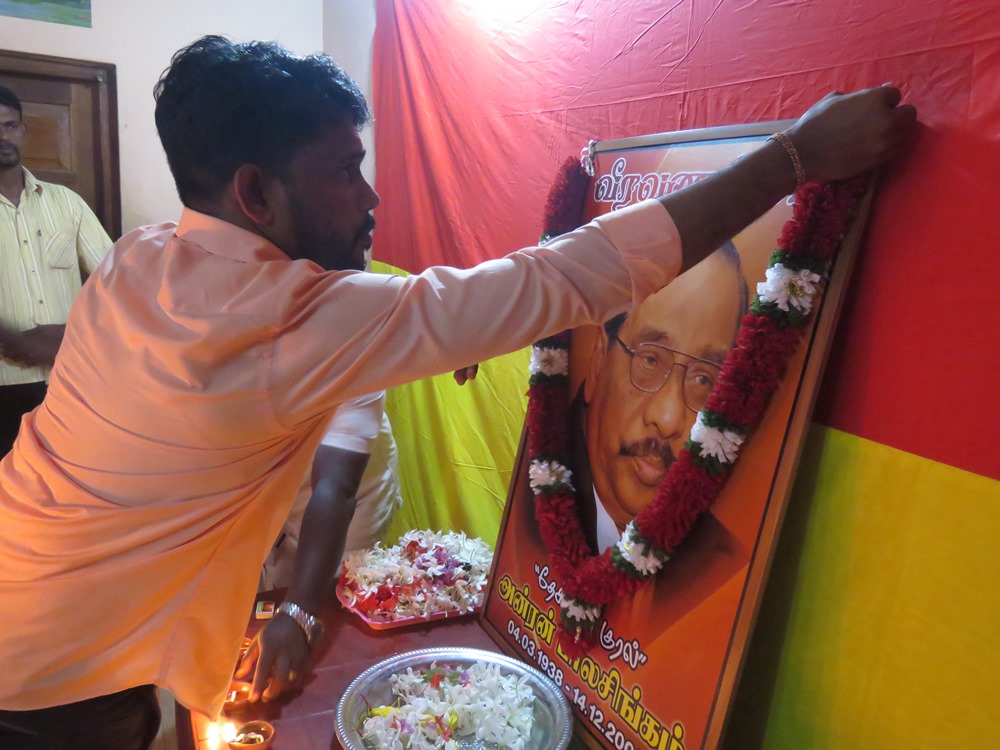 The event is one of several taking place across the North-East and the diaspora in remembrance of Balasingham.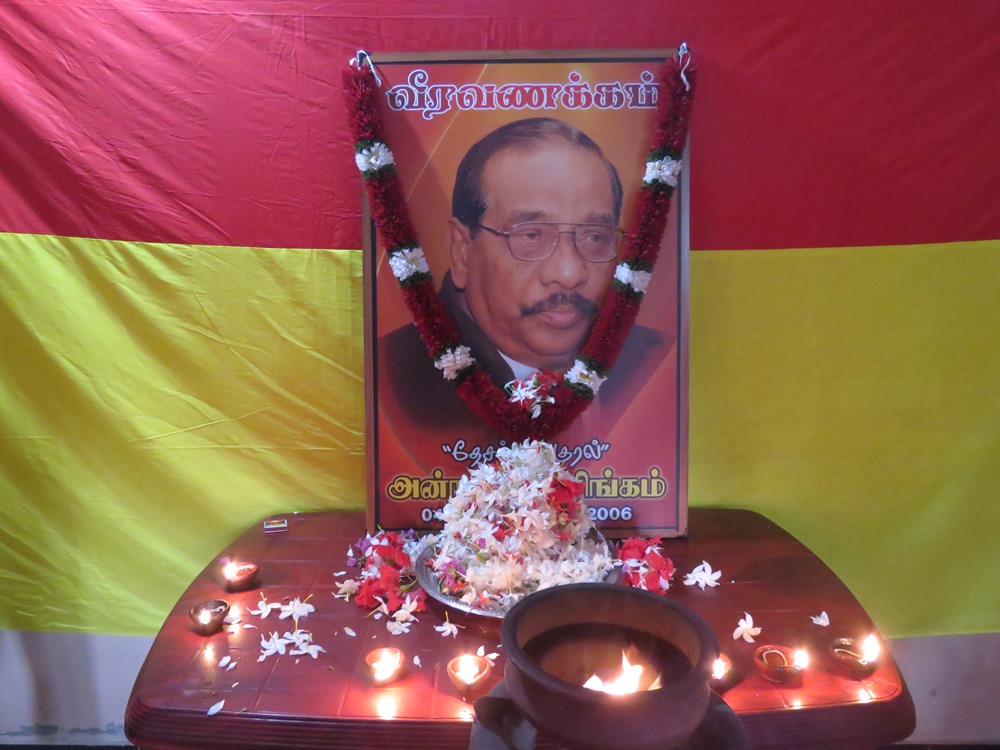 Kilinochchi 
In Kilinochchi, the TNA held an event at its district office. The TNA MP S Sritharan took part in the commemorations, alongside former Northern Provincial Council members and local residents.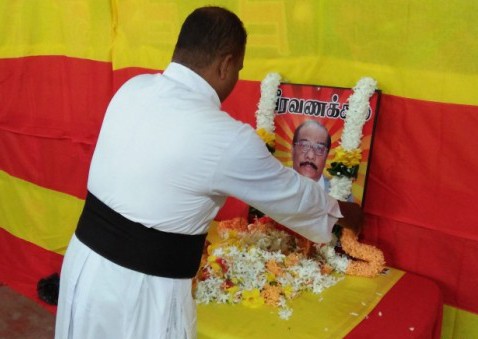 Jaffna 
In Jaffna, TNPF held the commemoration event at their Kokkuvil office. 
TNPF members and locals took part in the event.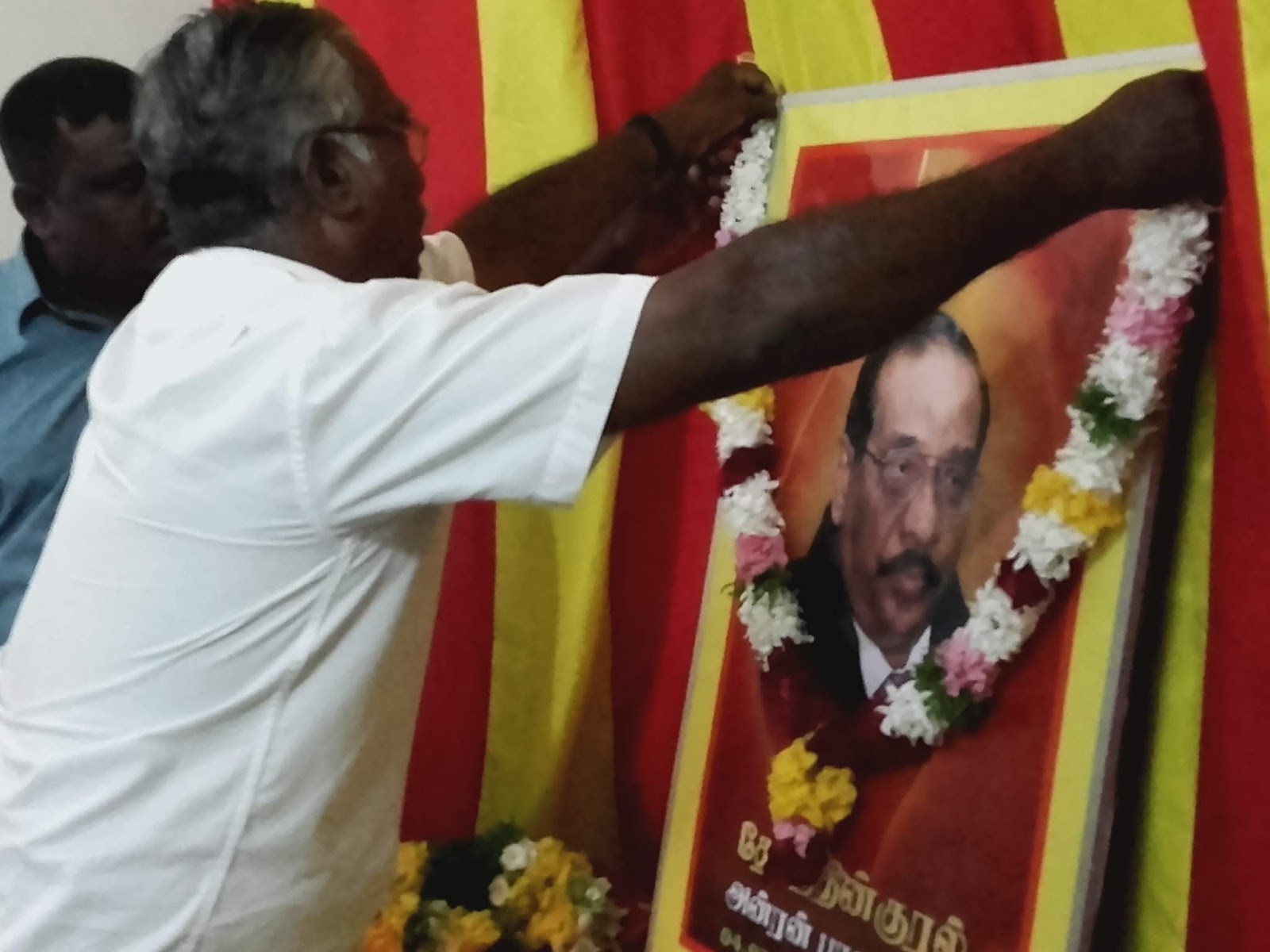 Mullaitivu
In Mullaitivu's Puthukudiyiruppu - Kaiveli, the Crusaders for Democracy party held a memorial for Balasingham at the party's head office.