28 March 2019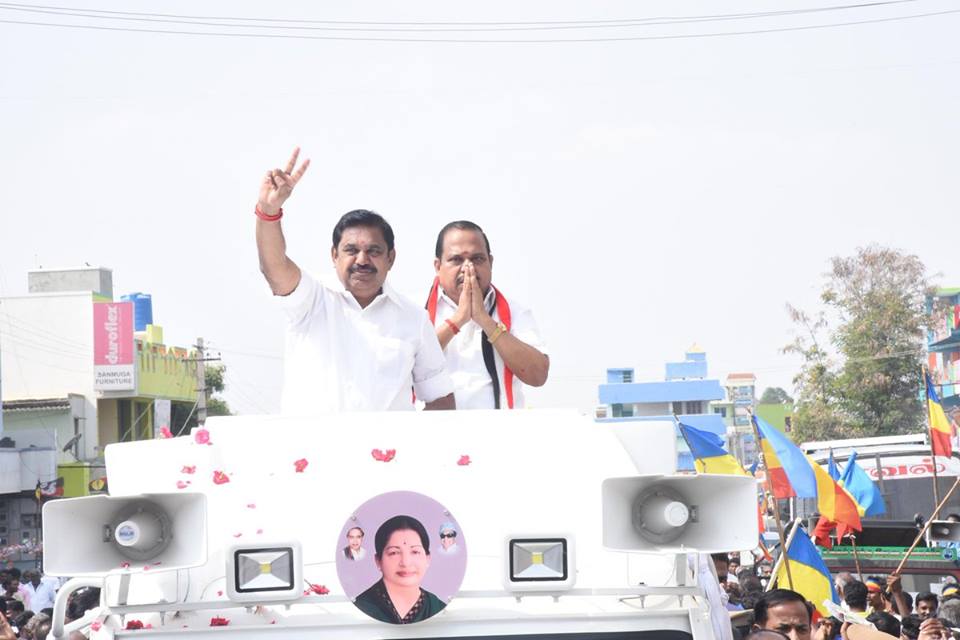 As Tamil Nadu voters look to elections next month, the ruling AIADMK pledged it would ensure a war crimes investigation into mass atrocities committing during the final stages of the armed conflict in Sri Lanka. 
An annexure to the party manifesto, released by AIADMK coordinator and deputy chief minister, O Panneerselvam, and chief minister, Edappadi K Palaniswami, reads:
"The party will urge the Union government, United Nations and international communities to order a credible international probe into the human rights violations, war crimes and genocide committed by the then Sinhalese Sri Lankan government and assisted by the then Union government led by the Congress-DMK combine by way of men and material support."
The party also pledged it would put pressure on Delhi to ensure the Sri Lankan government devolved administrative power to the Eelam Tamil regions, as well as ensuring the release of the 7 people convicted over the murder of Rajiv Gandhi. 
Echoing the party's pledge to ensure the release of the 7 convicts, the Dravida Munnetra Kazhagam (DMK) pledged in its election manifesto published earlier this month it would seek citizenship for Eelam Tamil refugees. 
Read more: Eelam Tamil refugees welcome prospect of Indian citizenship citing ongoing risk in Sri Lanka
Tamil Nadu elections for parliamentary constituencies will take place on April 18.