19 July 2020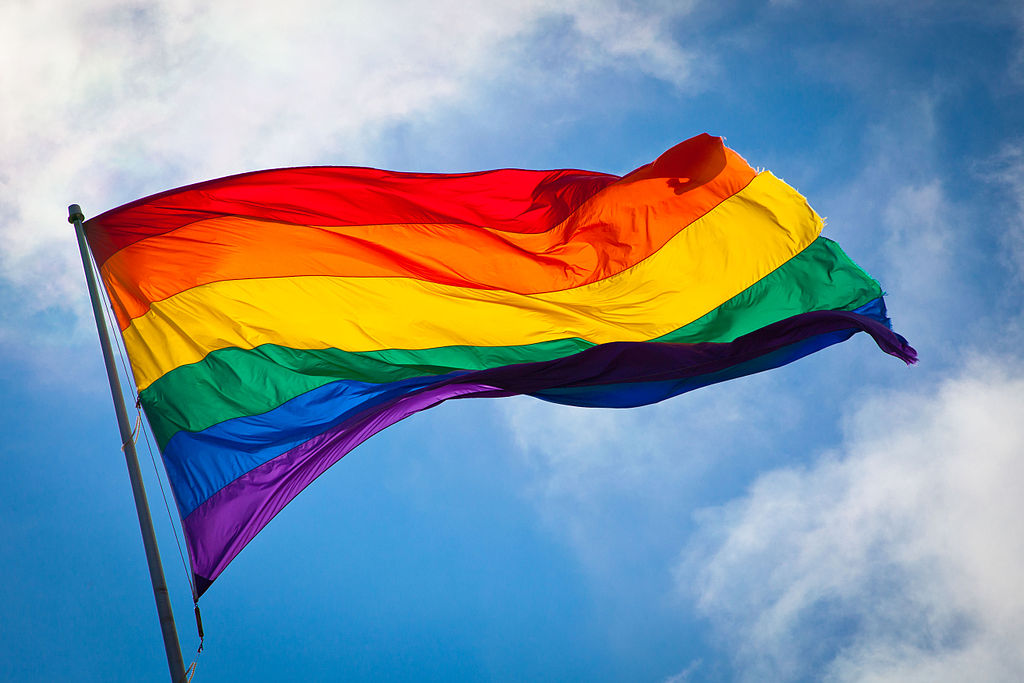 As the Sri Lankan state continues to ramp up its militarisation of the North-East, an already marginalised community has now found itself under greater threat. The Tamil LGBTQ community, which has long faced its own intra-community discrimination and struggles for recognition has in recent months come under mounting pressure. A military enforced lockdown in the wake of the coronavirus pandemic and looming parliamentary elections has exacerbated existing inequalities.
LGBT voices in the North and East
To gain a glimpse at the struggle for LGBT voices in Sri Lanka and in the North-East, we need to adopt an intersectional approach which recognises how social and cultural mores intertwine with state violence, geographical divisions, and issues of political economy.
The criminalisation of LGBT identity on the island is often traced back to British colonial rule and the imposition of their penal code. Sections 365 and 365A11 of Sri Lanka's penal code, are remarkably similar to the penal codes of other former British colonies, including India. Yet, since independence, over 70 years ago, Sri Lanka has not been able to get past its homophobic, transphobic, and bigoted legacy. Instead, we see that this mindset is embedded throughout society, from the rural villages to the highest offices in parliament.
To be queer on the island means criminalisation of lives both by the state and the community. It may often mean being kicked out of your home. To be physically displaced from your family and community and placed with a private realm of unspoken violence. For the Tamil people, who have faced decades of displacement amidst armed conflict and military occupation, this outcasting within an ongoing genocide is even more exacerbated.
Displacement enables Sri Lankan security forces to target for abuse and sexual coercion "vagrants" whilst barring said individuals from aid designated for family units. In the North-East, where there is an increased military presence and a relative dearth in support, those who have been expelled from their homes and their communities are some of the most vulnerable.
In areas such as Mullaitivu, there were as many as one soldiers for every two civilians in the district, reported in 2017. The military occupation of the North-East has not ceased despite the war ending over a decade ago. Instead, we see that the military continues to occupy the land for its own economic purposes and cultural purposes. The presence of "security" officials has become normalized and they pose a unique threat to vulnerable communities, particularly to women and LGBT individuals.
Understanding state violence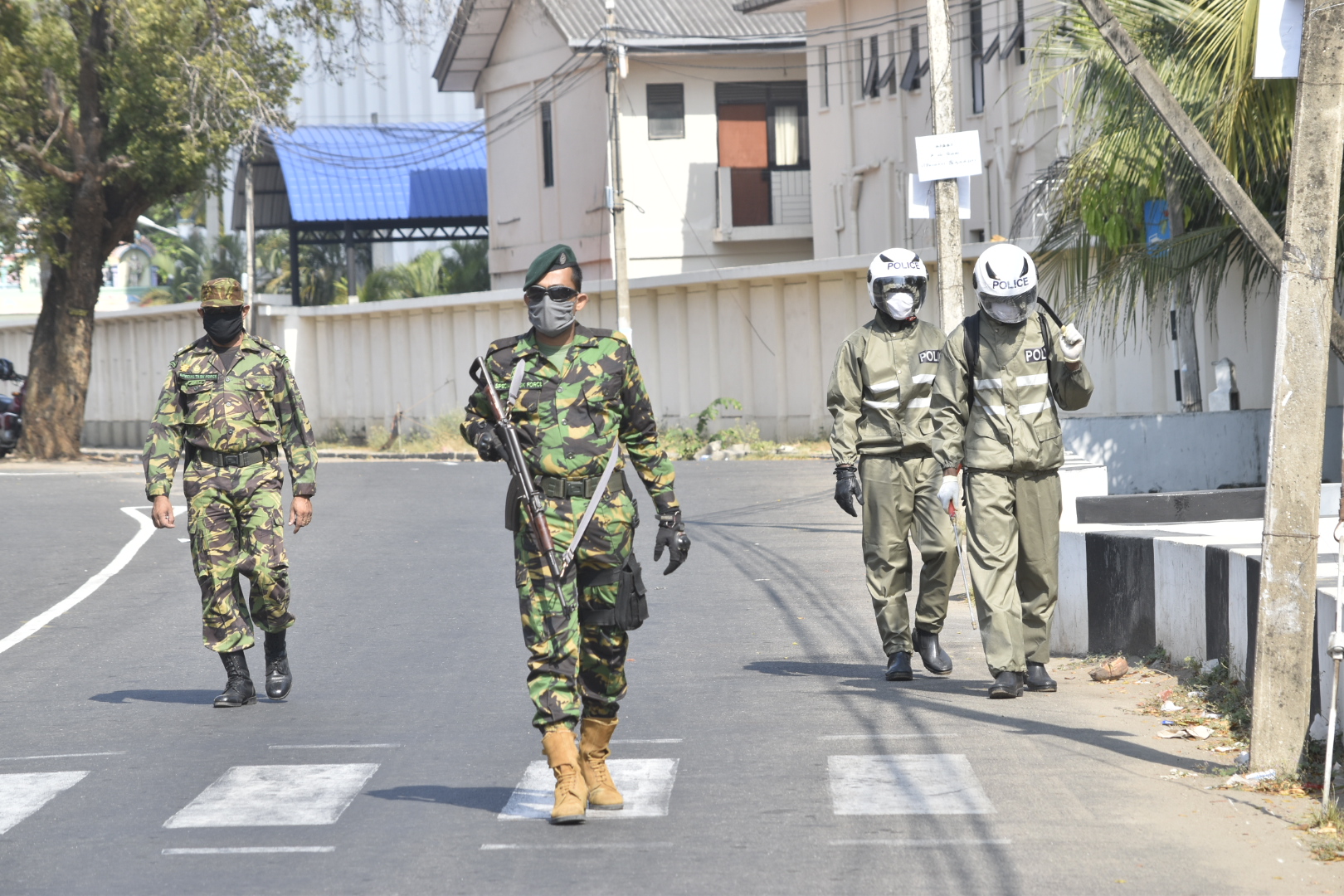 As stated, before homosexuality is criminalised under Sri Lanka's penal code but as Sri Lanka's National Peace Council notes, "same-sex relations are rarely if ever prosecuted in the Sri Lankan courts".
Instead, as Australia's Department for Foreign Affairs and Trade's (DFAT) 2019 report, illustrates:
"Police use sections 365 and 365 (a) of the Penal Code or the Vagrants Ordinance (which empowers authorities to detain people considered to be loitering in public) to threaten, harass, extort money and sexual favours, and arbitrarily arrest and detain LGBTI individuals.
In 2016, Equal Grounds, a Colombo-based organisation, reported to delegates from the UK Home Office fact-finding mission that:
"LGBTI persons are detained all the time, detained without any charges being filed. Mainly detained so that money or sexual favours can be obtained from the person [by the police]. If it is not given then they are beaten, raped or blackmailed".
They further highlighted that:
"LGBTI persons and female sex workers, face an additional sexual abuse pattern [on arrest]. A heterosexual thief, for example, might get beaten up but there may not be any sexual abuse. But for a sex worker or LGBTI persons, sexual abuse is almost always on the table".
According to a 2016 Human Rights Watch report,
"Nearly two dozen of the LGBTI people whom Human Rights Watch interviewed said they had suffered sexual, physical, or severe verbal abuse by the Sri Lankan police—nearly all of those reporting police abuse being transgender people or men who have sex with men (MSM) [...] More than half of this group said that police had detained them without cause at least once […] Seven LGBTI people told Human Rights Watch that police officers raped, threatened to rape, sexually assaulted, or sexually harassed them".
Equal Grounds has stated that:
"On an individual basis police do not protect. In fact, they are the main perpetrators of violence and discrimination against LGBTI persons".
LGBT individuals face additional issues in Sri Lanka's court system as court hearings are open to the public. This deters most people from reporting violence as they fear exposure and further violence. Hence, this violence and coercion whilst becoming highly normalised is simultaneously invisibilised by Sri Lanka's court structure, as well as the homophobia inherent within society. There is a willingness to turn a blind eye to pain and suffering inflicted upon these individuals who are labelled as "deviants".    
The risk of being Tamil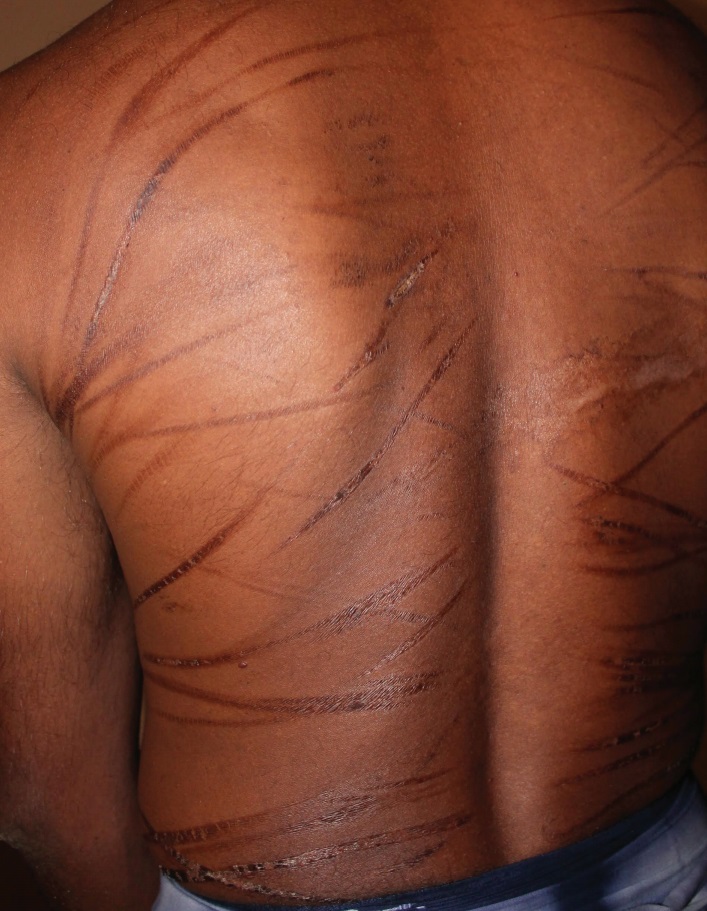 File photograph: A Tamil torture victim's scars on his back. ITJP.
This directing of state violence against LGBT individuals is even more dangerous if you are Tamil. Indeed, Tamils on the island have faced a history of violence at the hands of Sri Lankan security forces - from torture to abductions to extrajudicial killings.
Sexual violence deployed against Tamils has been extensively documented, by both local and international organisations. A 2013 report from HRW outlined how security forces deployed extreme sexual violence to 'teach a lesson' to arbitrarily detained Tamils. That report was just one document that highlighted the extreme violence, which often involved rape and other forms of sexual violence, against both men, women and children. The violations committed against the Tamil people, which has for decades become routine, was described in grotesque detail in 2011, when Channel 4 News interviewed an army officer on the front lines of the 2009 offensive, that massacred tens of thousands of Tamils. He stated,
"They shot people at random, stabbed people, raped them, cut out their tongues, cut women's breasts off. I have witnessed this with my own eyes. I saw the naked dead bodies of women without heads and other parts of their bodies. I saw a lot of small innocent children getting killed in large numbers. I saw people soaked in blood.

They could do whatever they wanted there. It was their empire."
And yet, to date, no one has been held accountable for those crimes. Indeed, just last week, dozens of Tamils were arbitrarily detained and state violence continues to be deployed, as an overwhelming military occupation remains in place.
LGBT Resistance
In this climate, the LGBT community in the North-East has shown courage and defiance against a deeply homophobic and hostile society. 
Whilst in the south and in Sinhala dominated spaces there have been successful "fashion drag shows, dramas, workshops, art and photo exhibitions, film festivals, parties and rainbow kite festivals on the beach", those activities have not always extended into the Tamil North-East, faced with both state violence and intra-community discrimination.
In Jaffna, over the last few years though, pro-LGBT spaces have been set up. Activists we spoke to told us how they originally started off with only 5-10 people before these groups blossomed to 35-40 people. Establishing these spaces was increasingly difficult as several rights-based groups distanced themselves from LGBT issues. There are also issues of media representation as despite this community actively engaging in positive charity work, queer communities found themselves sensationalised and demonised.
These spaces, however, are increasingly under attack and face a daily struggle to exist.
COVID-19 and economic marginalisation
In March this year, the Sri Lankan state extended its military-enforced lockdown to encompass the entire island. For LGBT communities in particular, this was a challenging period, as the few safe spaces they had were closed off as they many were forced to self-isolate.
This economic situation of this pandemic hit queer individuals particularly hard as many who had been thrown out by their families were ineligible for government support schemes as they were no longer part of a family unit. Because they are not a recognised minority, they also struggle to find work and often can only gain employment in terms of informal jobs such as cleaning and in textiles. Tamils were hit particularly hard, with families in the North-East not receiving the 5000 rupees promised to them by the government.
The COVID lockdown was also had a deep psychological impact as many LGBT individuals were forced to further repress their identity, or in the case where they had come out as gay, they were forced to face their hostile families. Many were kicked out with nowhere to go and as consequence would be subject to police violence.
An activist in Jaffna told Tamil Guardian, that this was very difficult as the spaces they helped create for LGBT members had to be cancelled.
"In these spaces, they could be themselves without any judgment from society," the activist said. "They could be who they are and meet others who are going through the same struggles as them. In these spaces, they get to be with their friends, express themselves, discuss and strategize how to advocate for their rights. These safe spaces are important for their community".
A failure of Tamil media and Tamil leadership
Speaking to activists in the North-East, who wish to remain anonymous for reasons of security, we see that it is not just from the Sri Lankan state that they face attacks.
"They are always presented in a negative light", one activist told Tamil Guardian, when speaking on the issues the LGBT community face. She further said, the media consistently demonises the LGBT community and speaks of "how the LGBT community is allegedly 'poisoning' the minds of the community".   
The Tamil media's representation of LGBT voices in the public sphere in a sensational fashion, often emphasising "deviant" behaviour and presenting their presence as an evil which needs to be exorcised from society, to be pushed back into margins. Media reporting has accused LGBT communities of "recruiting" young people to become "transgender" and of engaging in criminal activities. Efforts to support LGBT voices in the North-East are not supported by Tamil political leaders whose concern for these individuals is largely absent.
"No Tamil politician has said anything [about LGBT rights] – they don't even consider it as worth talking about", the activist continued. A lack of positive representation perpetuates hatred. "People hate what they don't understand," they added. 
The Tamil political leadership has also failed to speak of the struggle faced by the LGBT community. Indeed, in recent years, only the highly problematic JVP, which has consistently stood opposed to demands for Tamil separatism and aligned itself with hardline Buddhist groups in standing against a merger of the North-East, has spoken on LGBT issues in the party's manifesto and consulted with LGBT rights advocates.
Leaders who purport to represent the Tamil community are failing to recognise LGBT Tamil voices and as a result, are leaving the community feeling alienated and ostracised. We should acknowledge that any struggle for national liberation must stand in solidarity with queer liberation. We must constantly strive to uplift the voices of those marginalised within our community rather than to perpetuate their suffering in silence. This need for inclusivity and recognition comes at an especially worrying time.
A "disciplined, virtuous, and lawful society" – LGBT rights under threat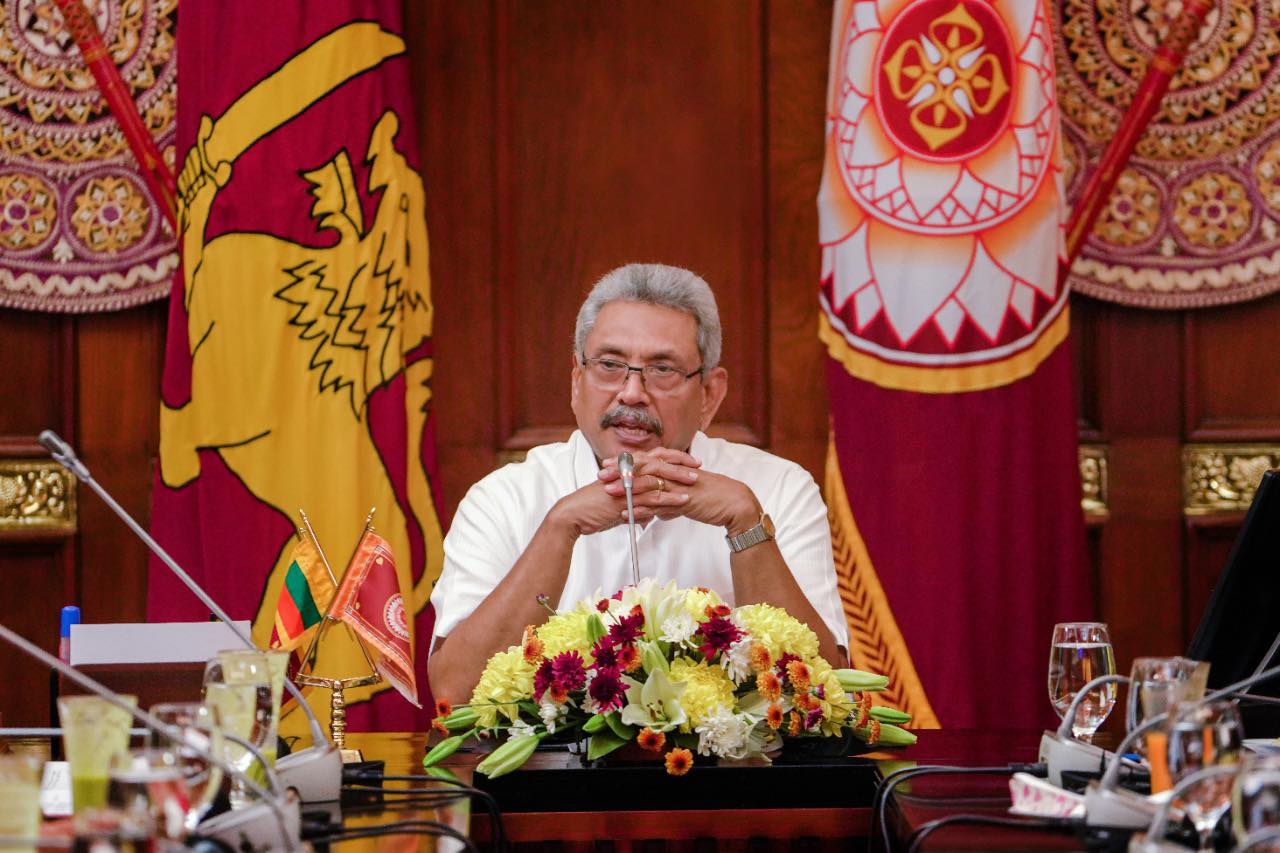 Last month, Sri Lankan President, Gotabaya Rajapaksa, established a Presidential Task Force for the creation of a "virtuous society" and to stamp out "anti-social behaviour". These terms are vague; there is not a clear accountability structure, and they further empower a heavily militarised police force.
Commenting on the gazette notifications for the task force, Jaffna-based Attorney, academic and civil society activist, Kumaravadivel Guruparan, notes that the language is deliberately vague and permits the task force to act against "unlawful activities" and "anti-social behaviour". Indeed, alongsdie the Rajapaksa regime launching inquiries into non-governmental organisations, the new task force seems to threatened the limited free speech civil society actors hold.
The task force also adds another layer of state policing into already problematic law and order agencies, which have long been deep-seated institutions of violence. But it appears that the task force will be superseding these agencies with fresh concerns raised over the accountability of such a body, which has been appointed by Rajapaksa. Public officials have reportedly been warned that failure to comply with orders from the task force means being reported to the Sri Lankan president's office. This will mean that Sri Lanka's security forces, which have already committed crimes against Tamil people and LGBT communities, will feel further emboldened.
The task force, the climate of impunity, Sri Lanka's history of state violence, Tamil genocide and rampant homophobia across the island, means that Tamil LGBT voices now are under an increasing threat.
Commenting on the Presidential Task Force, the activist we spoke to stated:
"We have to lay low. We know that they will come after you if they want to. If you wronged him in the past, you are definitely going to be a target".
We need your support
Sri Lanka is one of the most dangerous places in the world to be a journalist. Tamil journalists are particularly at threat, with at least 41 media workers known to have been killed by the Sri Lankan state or its paramilitaries during and after the armed conflict.
Despite the risks, our team on the ground remain committed to providing detailed and accurate reporting of developments in the Tamil homeland, across the island and around the world, as well as providing expert analysis and insight from the Tamil point of view
We need your support in keeping our journalism going. Support our work today.
For more ways to donate visit https://donate.tamilguardian.com.