23 January 2020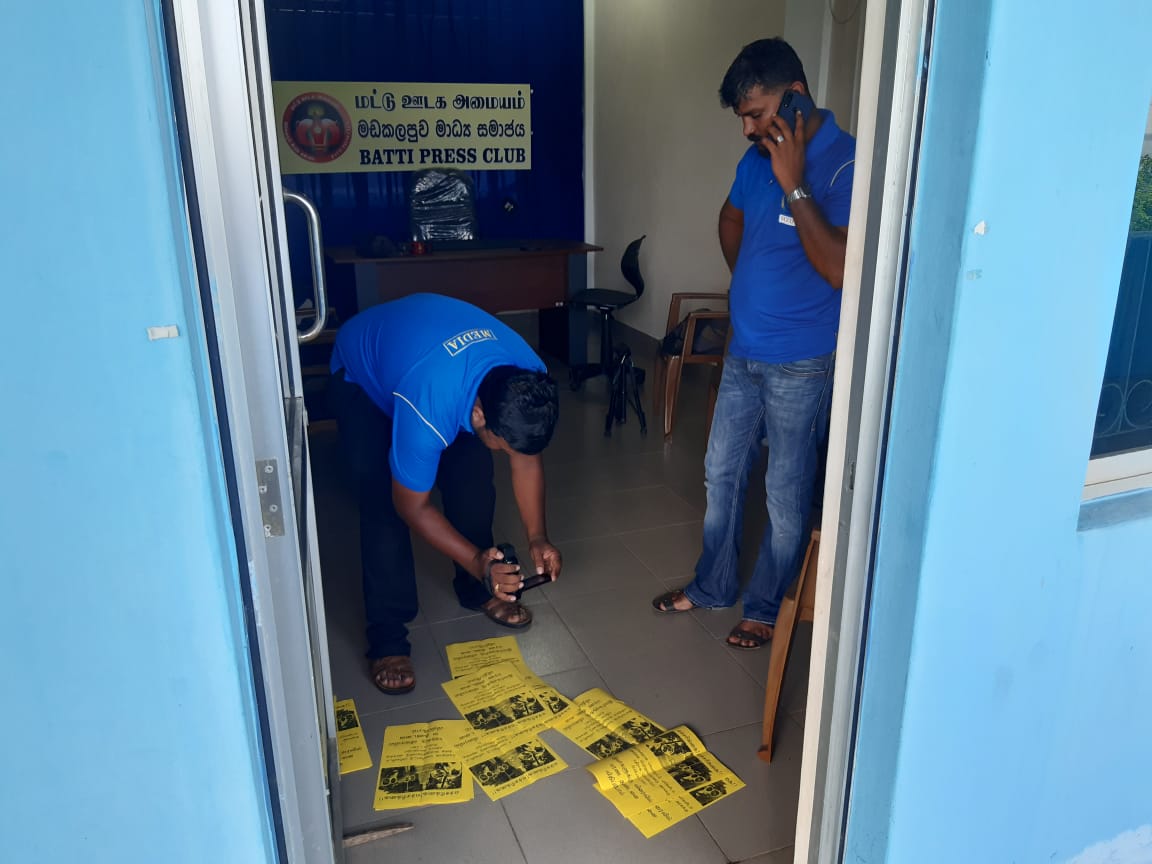 A number of journalists from the Batticaloa district were issued death threats, with leaflets of their photographs circulated warning that they will soon be executed.
The leaflets were discovered prior to a meeting at 2:30 pm this afternoon and found pushed through the door of the Batticaloa Press Club. 
The leaflets targeted a few select journalists who had held a commemoration for murdered Sinhala journalist Lasantha Wickrematunge earlier this month and circled their photographs, with a threatening message in Tamil. 
The leaflet read as follows;
Warning! Warning!

These are the foreign tiger-funded reporters opposing the Sri Lankan government.

They will soon be given death punishment by us.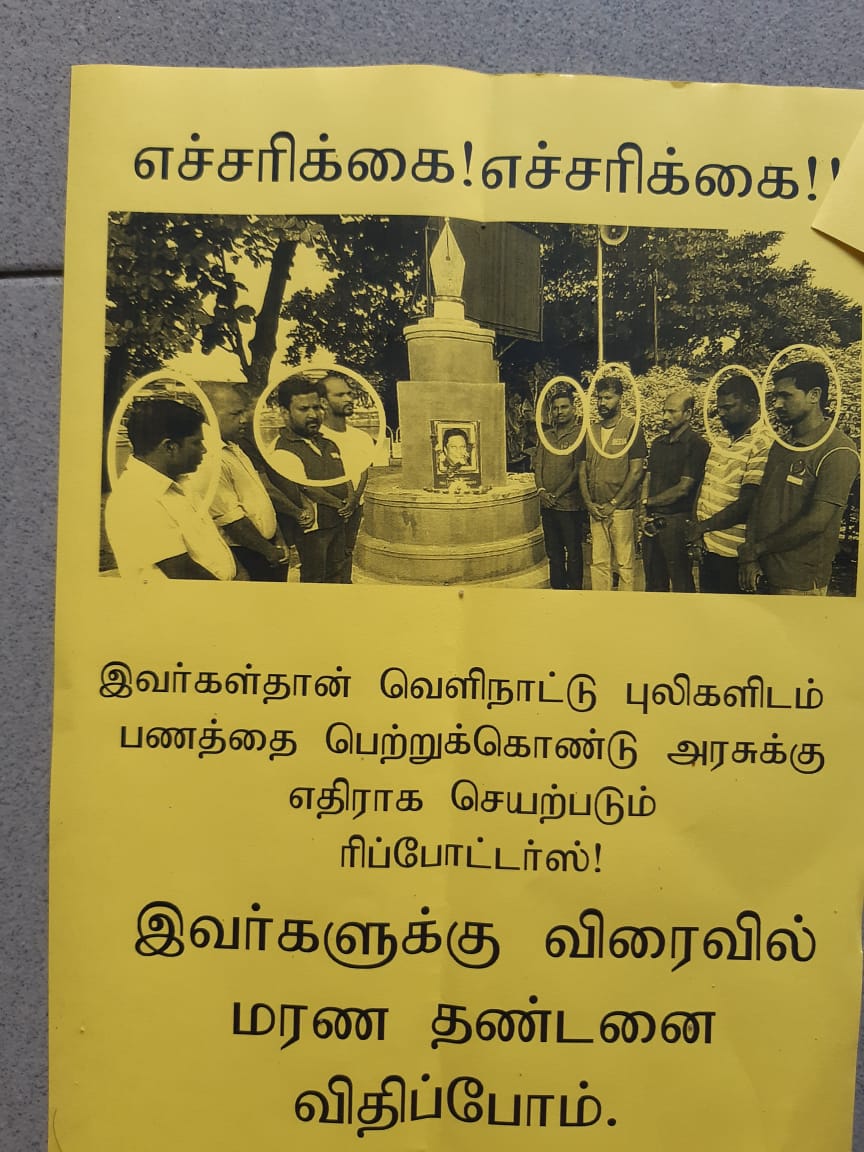 The Batticaloa Press Club, situated on the upper floor of the Batticaloa Central Bus Stand, was opened by the Batticaloa Tamil journalists last year and used as a room where conferences, interviews and other social events in Batticaloa were facilitated.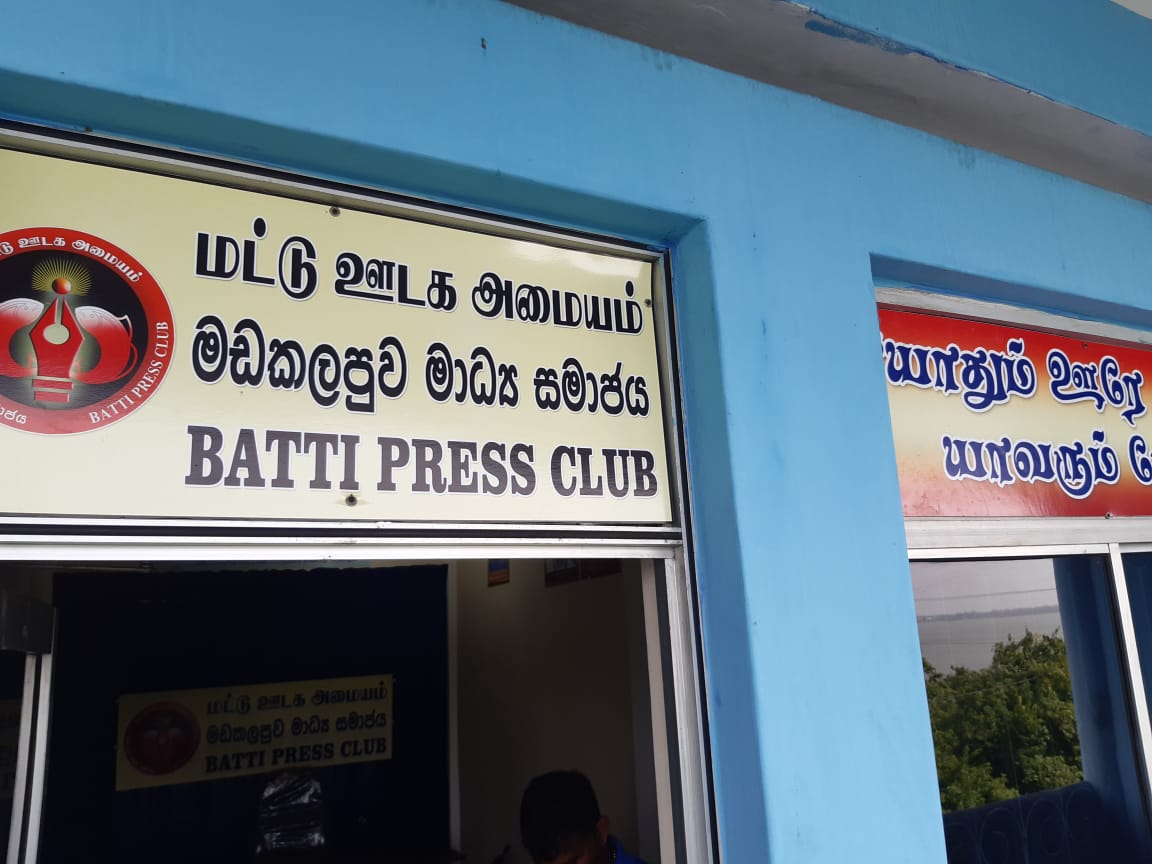 The reporters, who are understood to have been shaken by the threats, have lodged a complaint at Batticaloa Police Station today. 
The latest incident comes amidst a worrying rise in threats and intimidation of journalists, since accused war criminal Gotabaya Rajapaksa was appointed Sri Lanka's president in November 2019.
Just this month, Tamil Guardian's Batticaloa-based correspondent was harassed by the Sri Lankan security forces  and arrested after reporting on alleged corruption against a local government official.