12 May 2019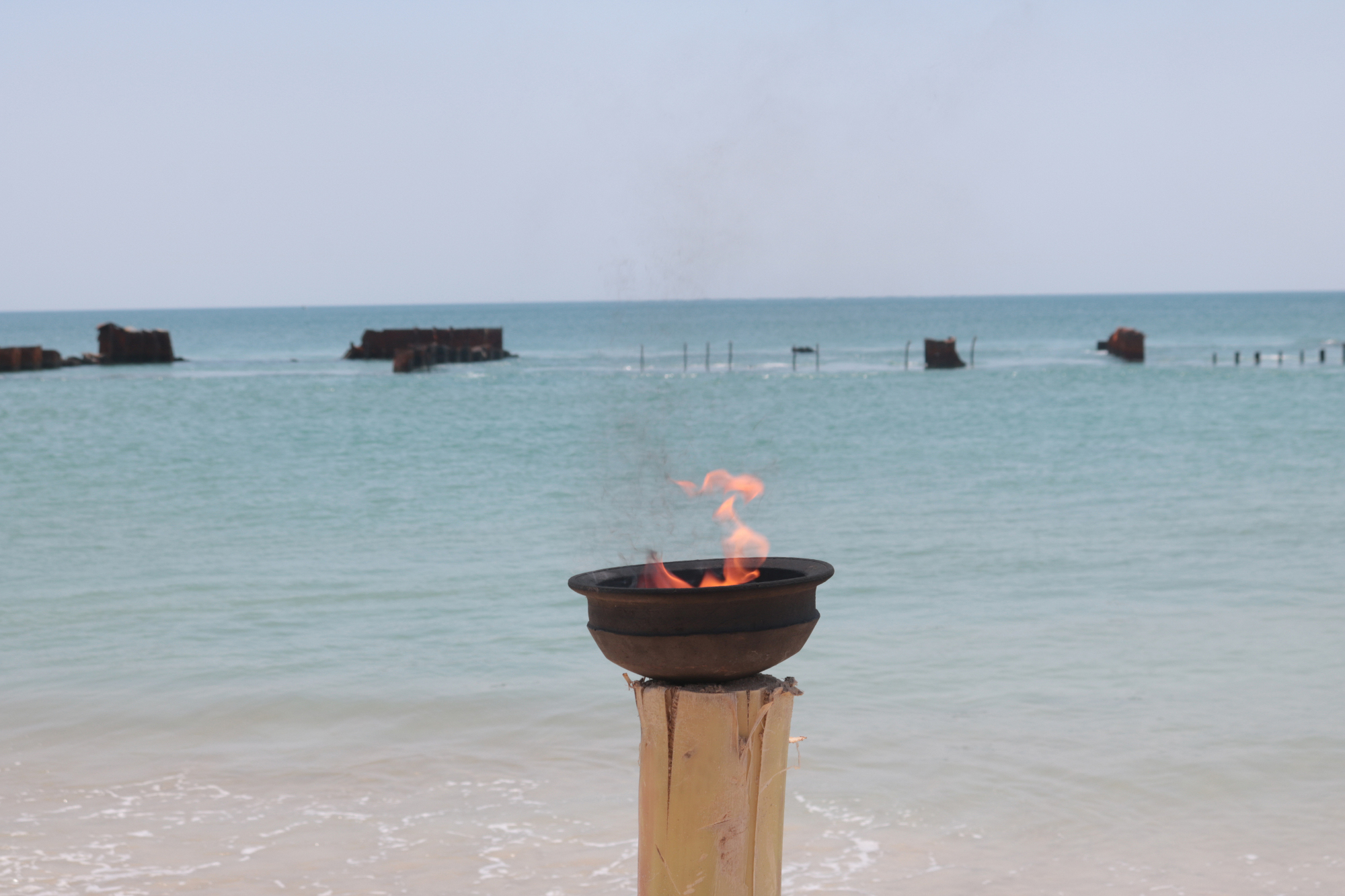 The start of Tamil Genocide Remembrance week was marked today in the North-East, one week before May 18, when Tamils worldwide mark 10 years since the massacre of Mullivaikkal. 
Holding the first event of the week, the former Northern Provincial Council member, M K Shivajilingam gathered with others in Mullivaikkal to remember those killed.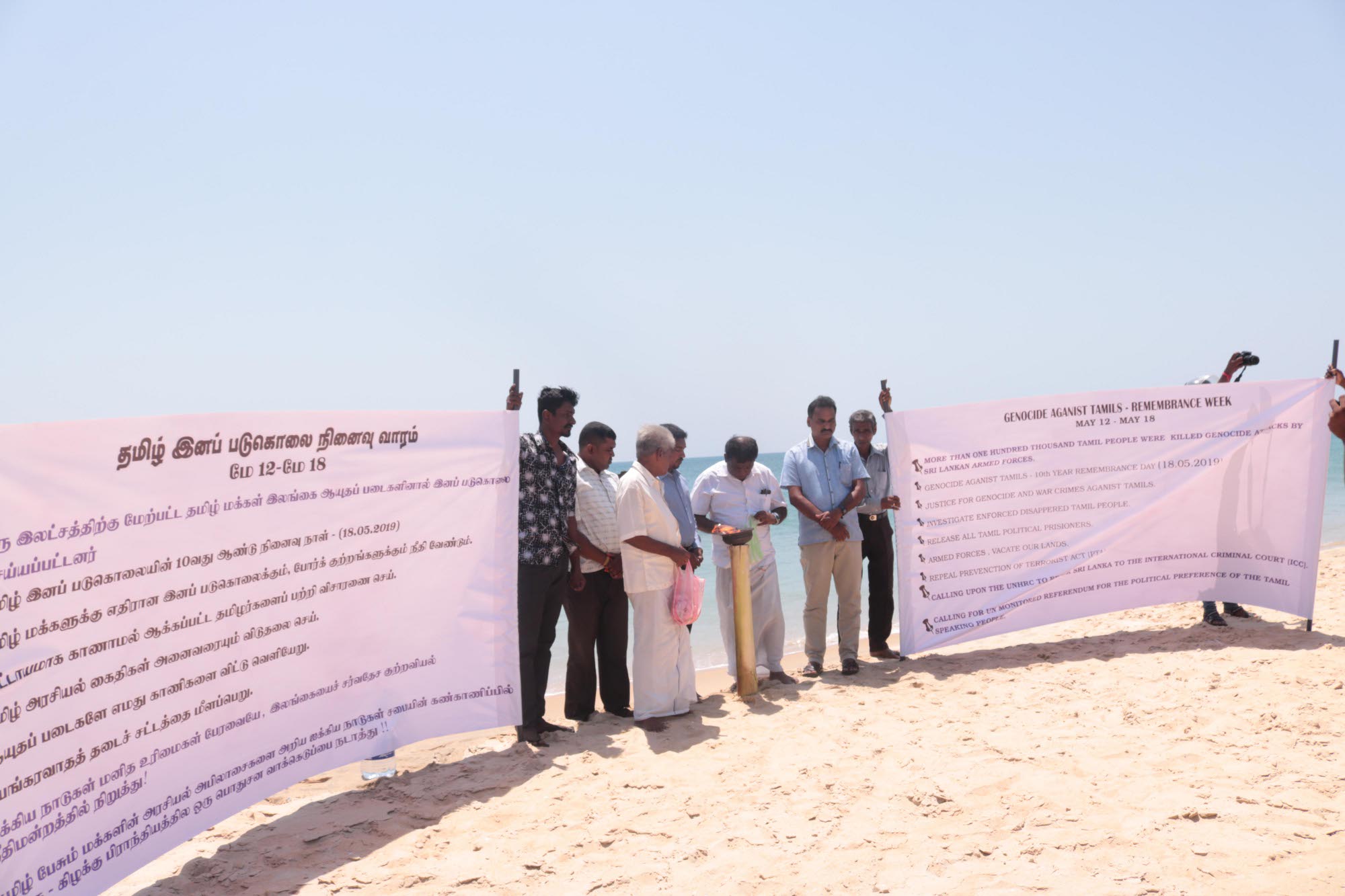 Tens of thousands of Tamils were slaughtered by the Sri Lankan armed forces as the end of the armed conflict drew to a close in May 2009. The total number of Tamil civilians killed during the final months is widely contested. After providing an initial death toll of 40,000, the UN found evidence suggesting that 70,000 were killed. Local census records indicate that at least 146,679 people are unaccounted for and presumed to have been killed during the Sri Lankan military offensive.
Read more here.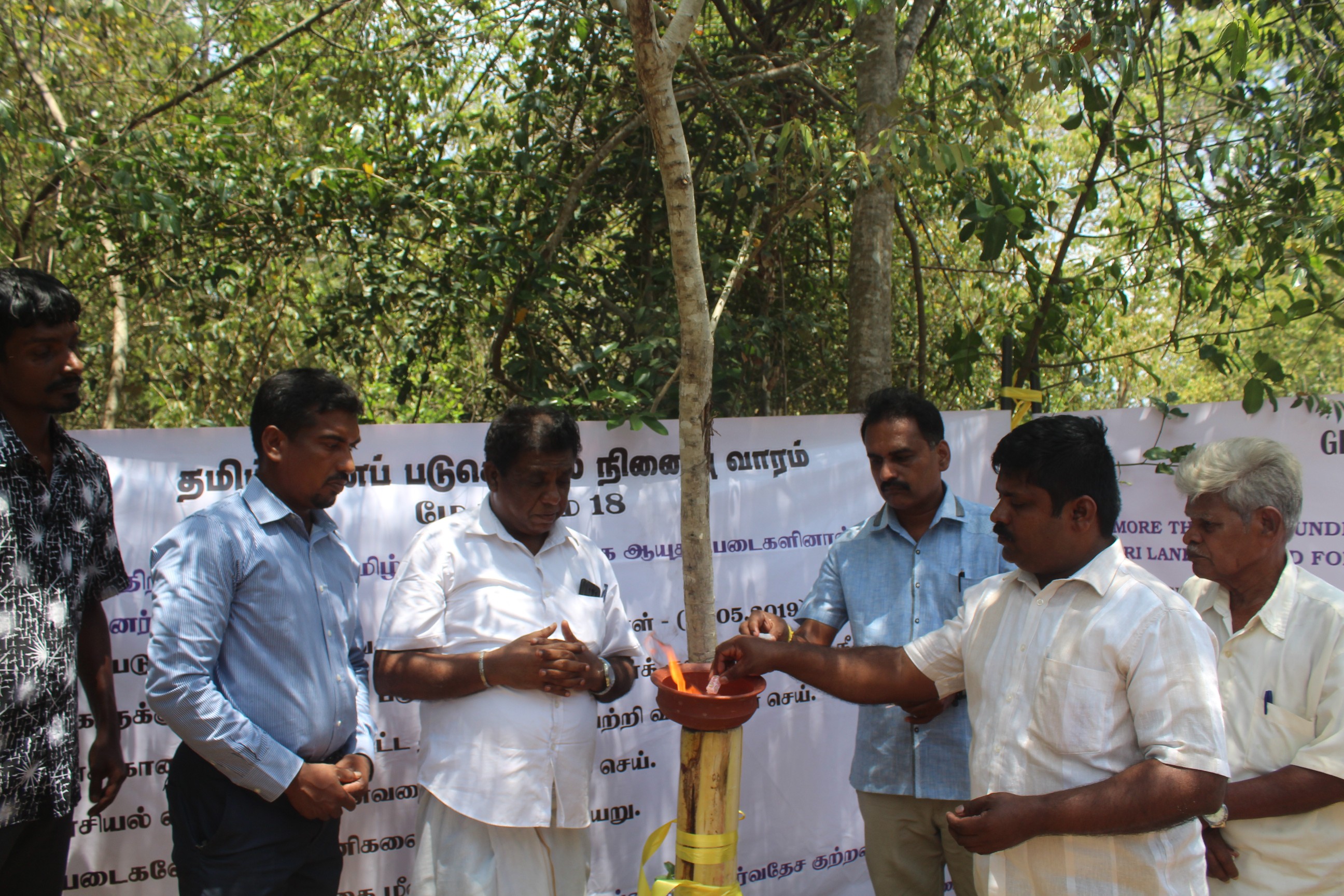 In Mullaitivu, Shivajilingam marked the start of Tamil Genocide Remembrance Week by the site of the Sencholai orphanage, where Sri Lankan fighter jets bombed and killed 53 schoolgirls.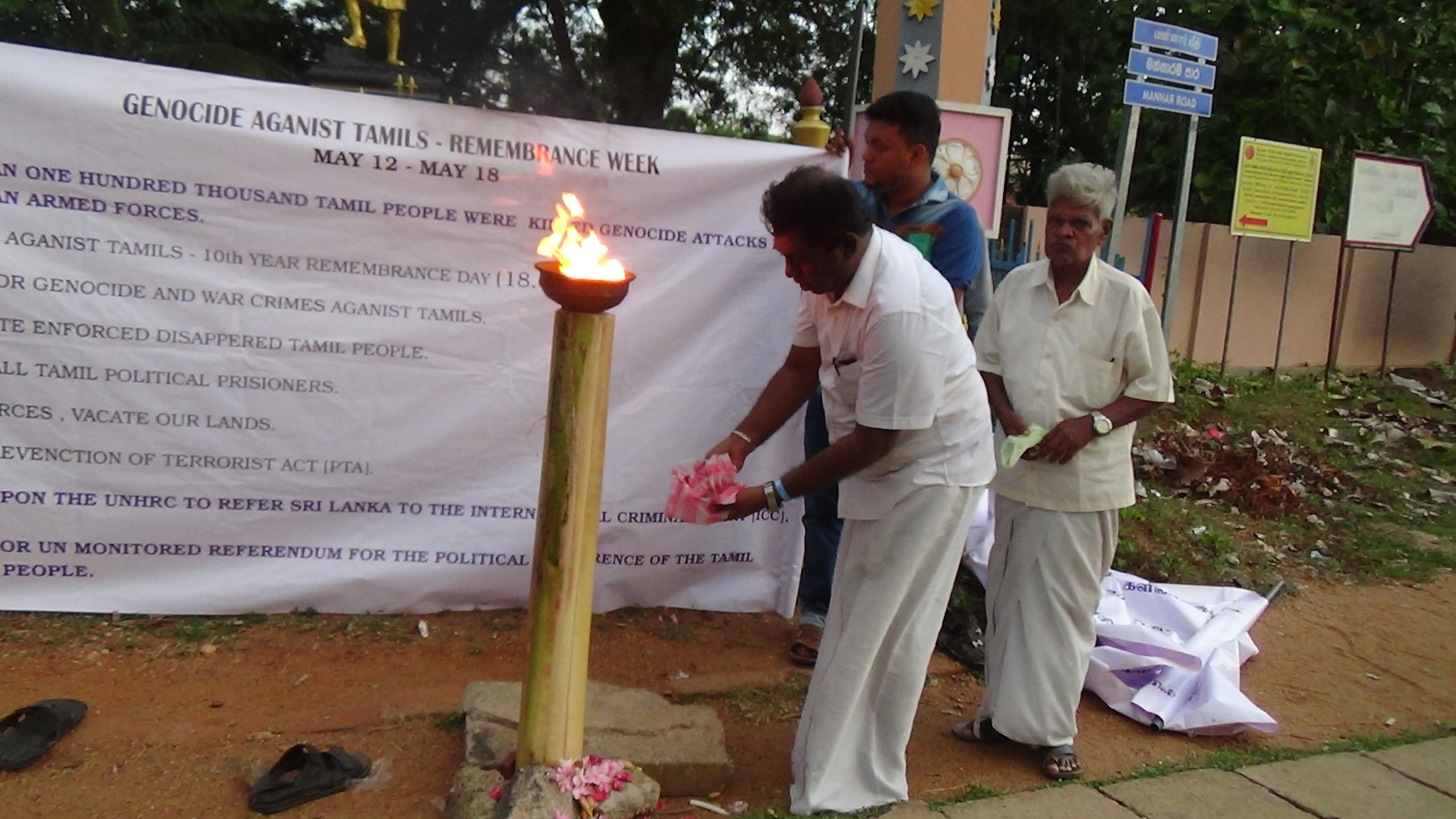 In Vavuniya, Shivajilingam held a commemorative event by the Pandaravanniyan statue close to the District Secretariat.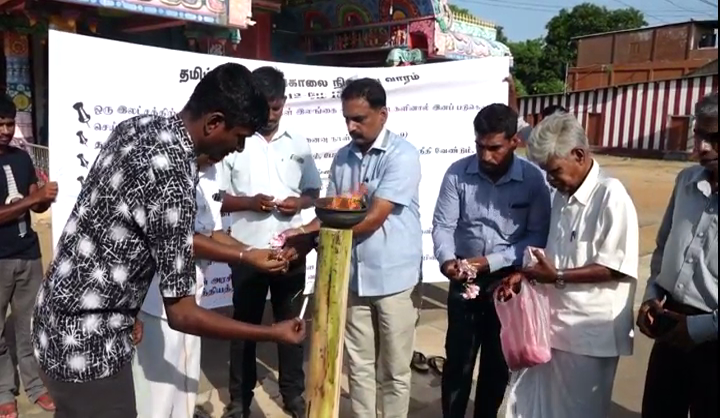 Local residents in Kilinochchi joined the former NPC councillor to remember genocide victims by the Kanthaswamy temple