30 May 2014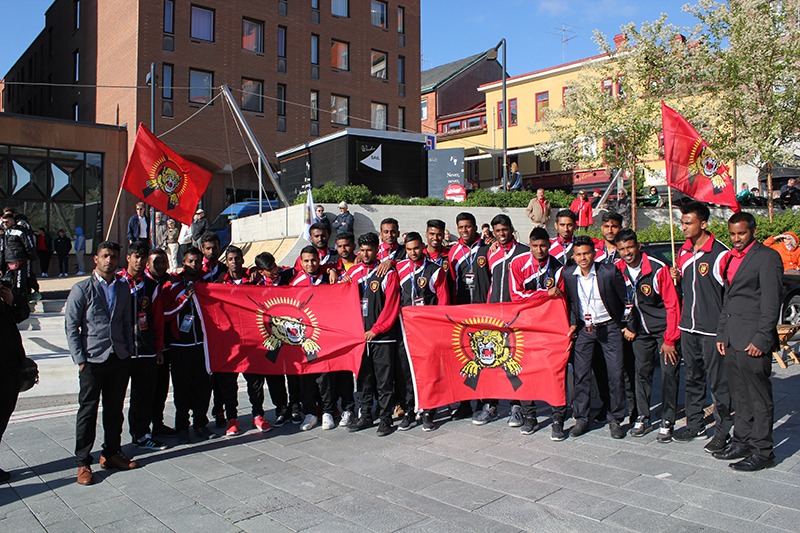 Pictures: Tamil Guardian

The national football team of Tamil Eelam has arrived in Sweden for the ConIFA World Football Cup.
Players and staff attended the opening ceremony in the town of Ostersund, along with the other teams playing in the tournament.
The teams were welcomed by the governor of Jämtland county, Jöran Hägglund.
CONIFA World President Per-Anders Blind announced the games officially open at the event, which also saw traditional Sapmi songs and a Kurdish dance.
The general public attending the event took enormous interest in the different teams and stopped to speak to several Tamil players.
This year the Tamil Eelam national team is made up of players from the UK, Germany, France, Canada and Italy.
The tournament will commence on Sunday with match between Darfur United and Padania. Tamil Eelam are playing their first match against Arameans Suryoye on Monday.
For more see here.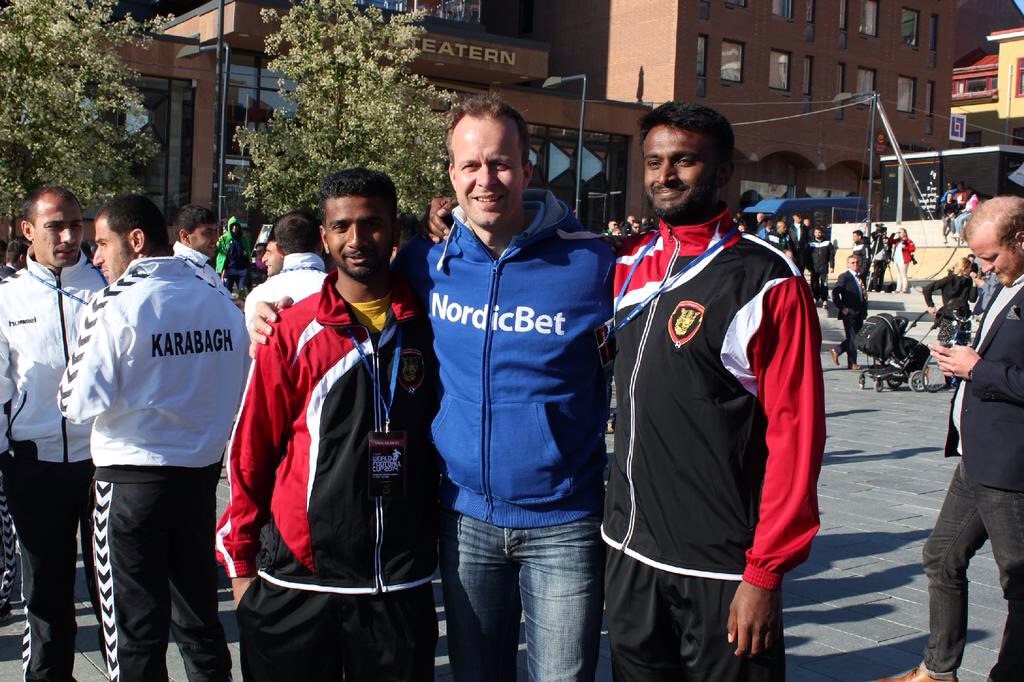 Tamil Eelam players with pundit and former Norwegian national goal keeper Thomas Myhre