26 May 2020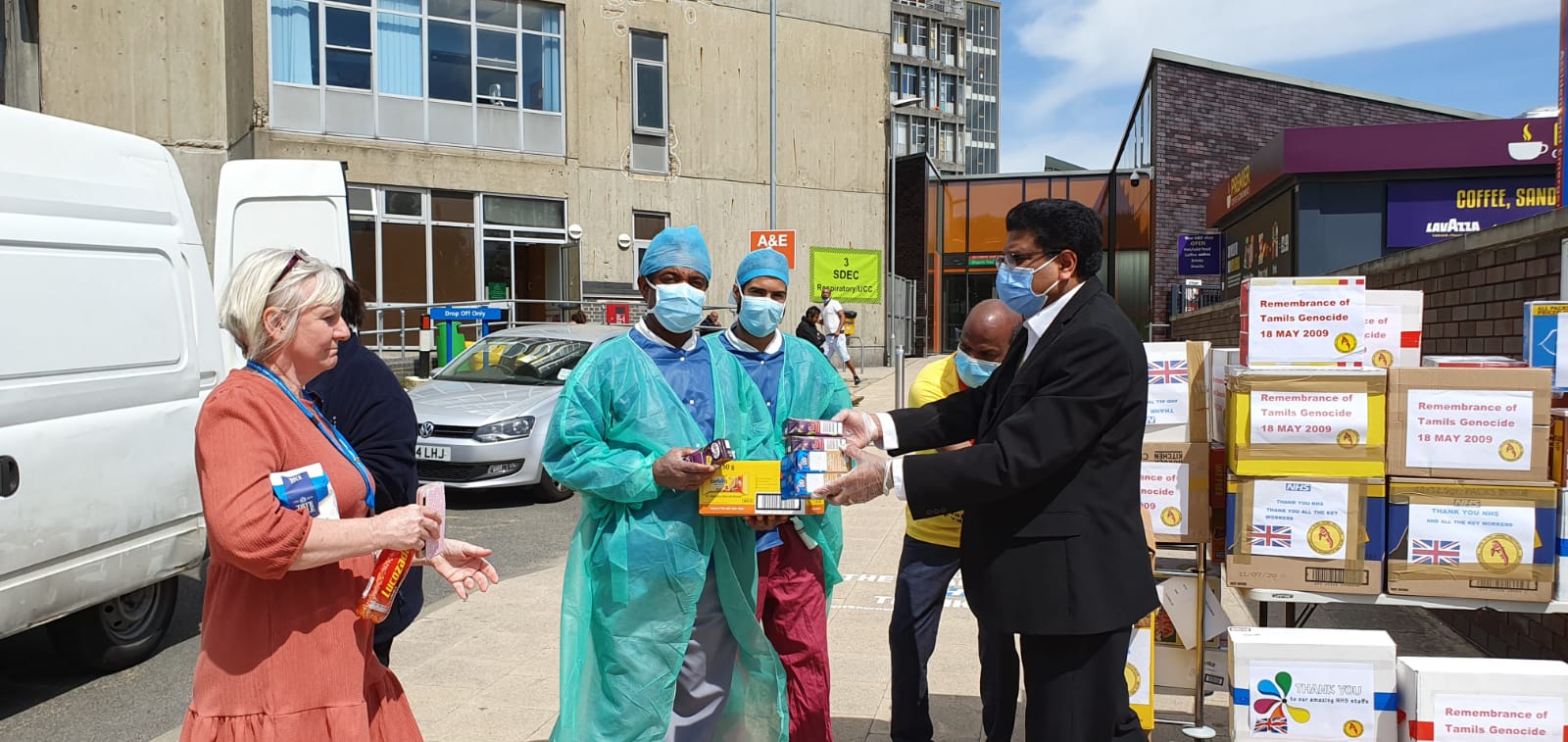 The Transnational Government of Tamil Eelam (TGTE) showed their "support and solidarity to the NHS" by handing out food donations to hospitals across England, last week marking the Mullivaikkal Tamil Genocide Day (May 18).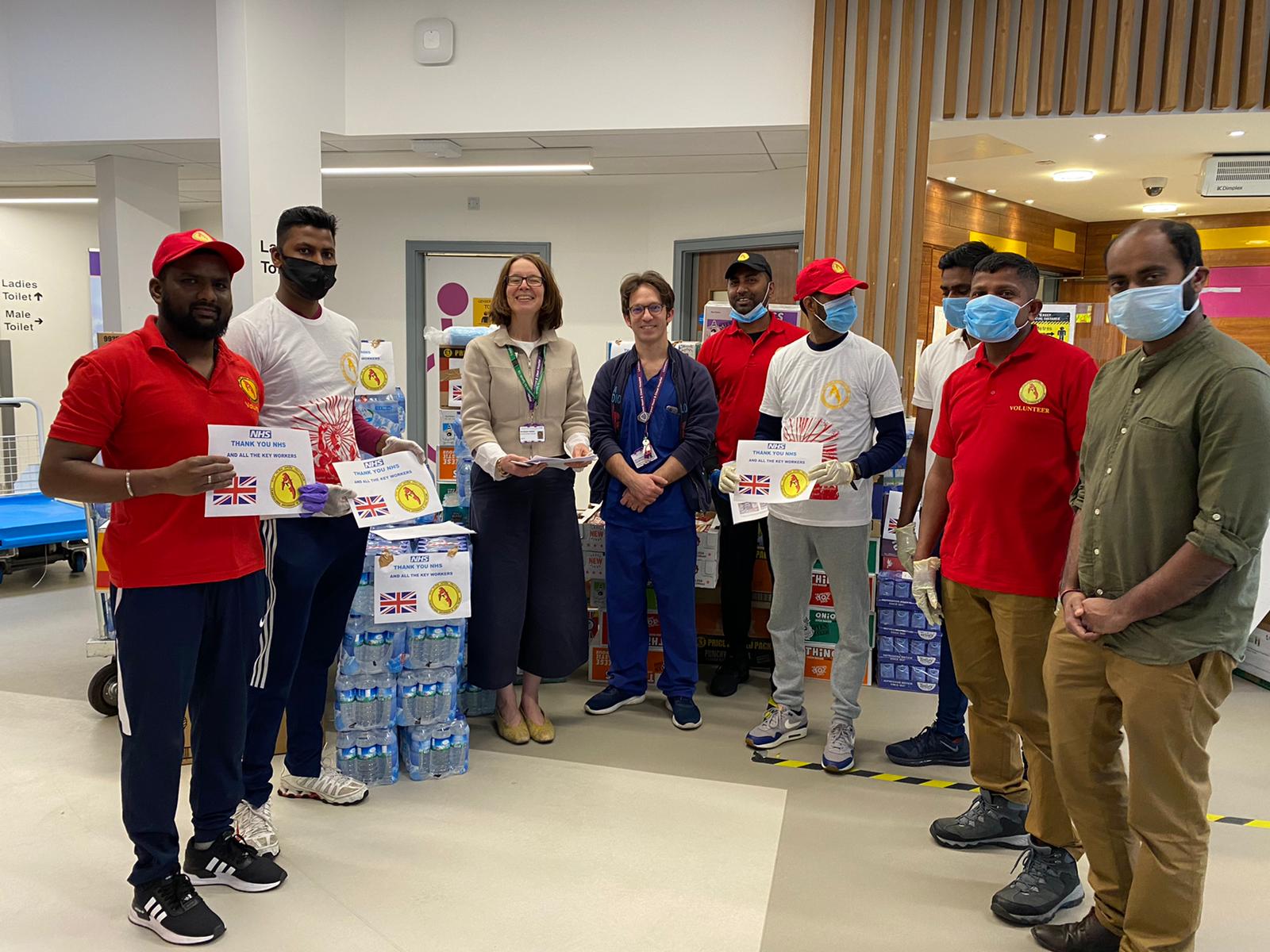 Volunteers of TGTE delivered donations directly to seven hospitals including; Kingston University Hospital, Croydon University Hospital, Northwick Park University Hospital, Bournemouth  Royal Hospital and Liverpool Heart and Chest Hospital, last Monday.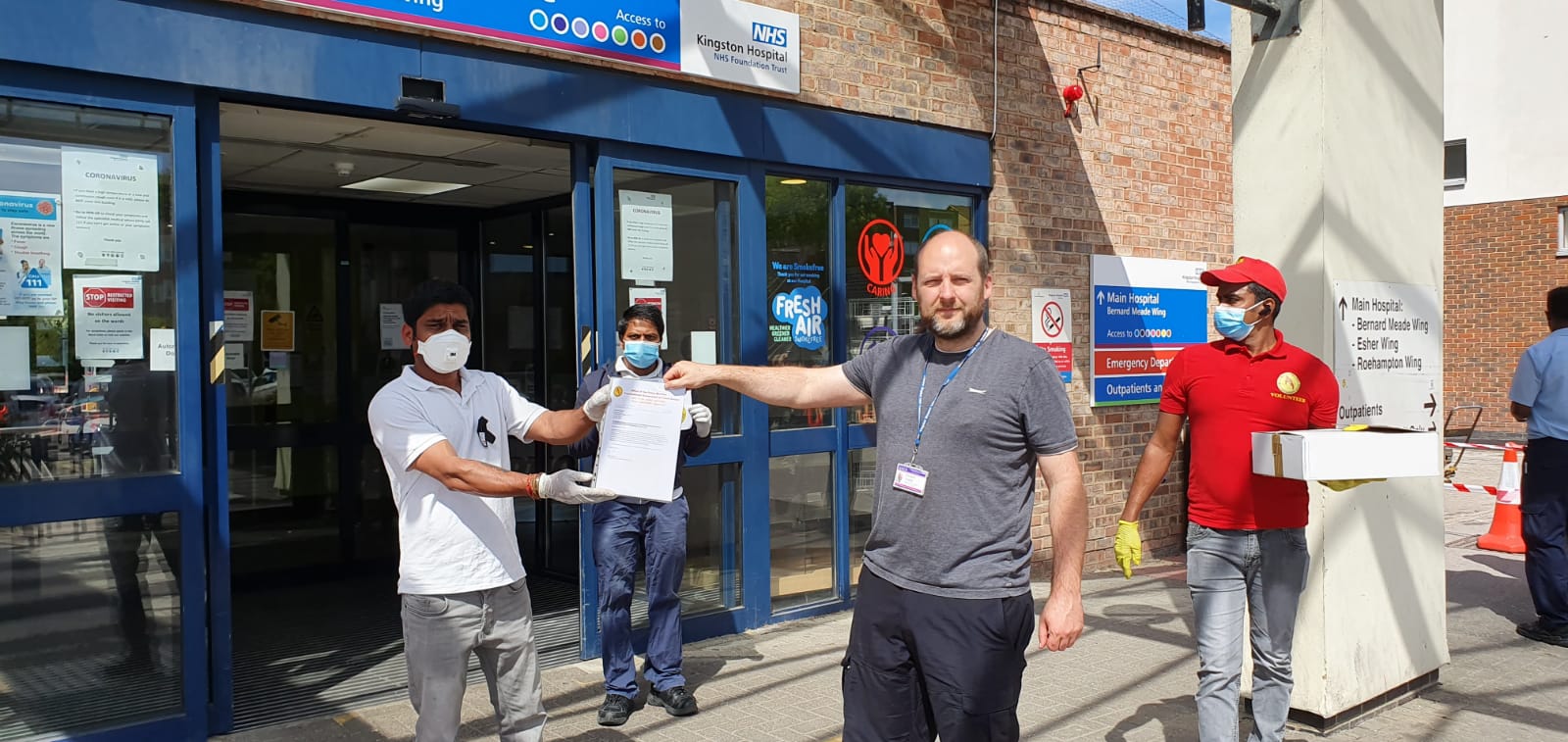 "We would like to thank and express our love on behalf of our Tamil community, to all the NHS frontline staff and keyworkers for their hard work during the COVID-19 pandemic," said TGTE.  
TGTE highlighted the significance of the Mullivaikkal genocide and the difficulties that a lot of people faced during the time;
"18th May 2009, tens of thousands of innocent Tamils were massacred by Sri Lanka. Our people struggled for food, clean water, medicines and clothes during the last phase of the civil war, with many of them losing their lives without getting any support to survive. We will not forget those who cried without food and those who screamed without medication to cure their traumatic injuries and those who mourned with dead bodies of their beloved ones."
They emphasised that they sympathise of the troubles that may come during these  unprecedented times;
"As a Tamil community, we can put ourselves into the shoes of the frontline workers during the COVID-19 crisis. We can certainly understand the feeling of fear and struggle of the health care frontline workers. Therefore we would like to give a hand to those in need."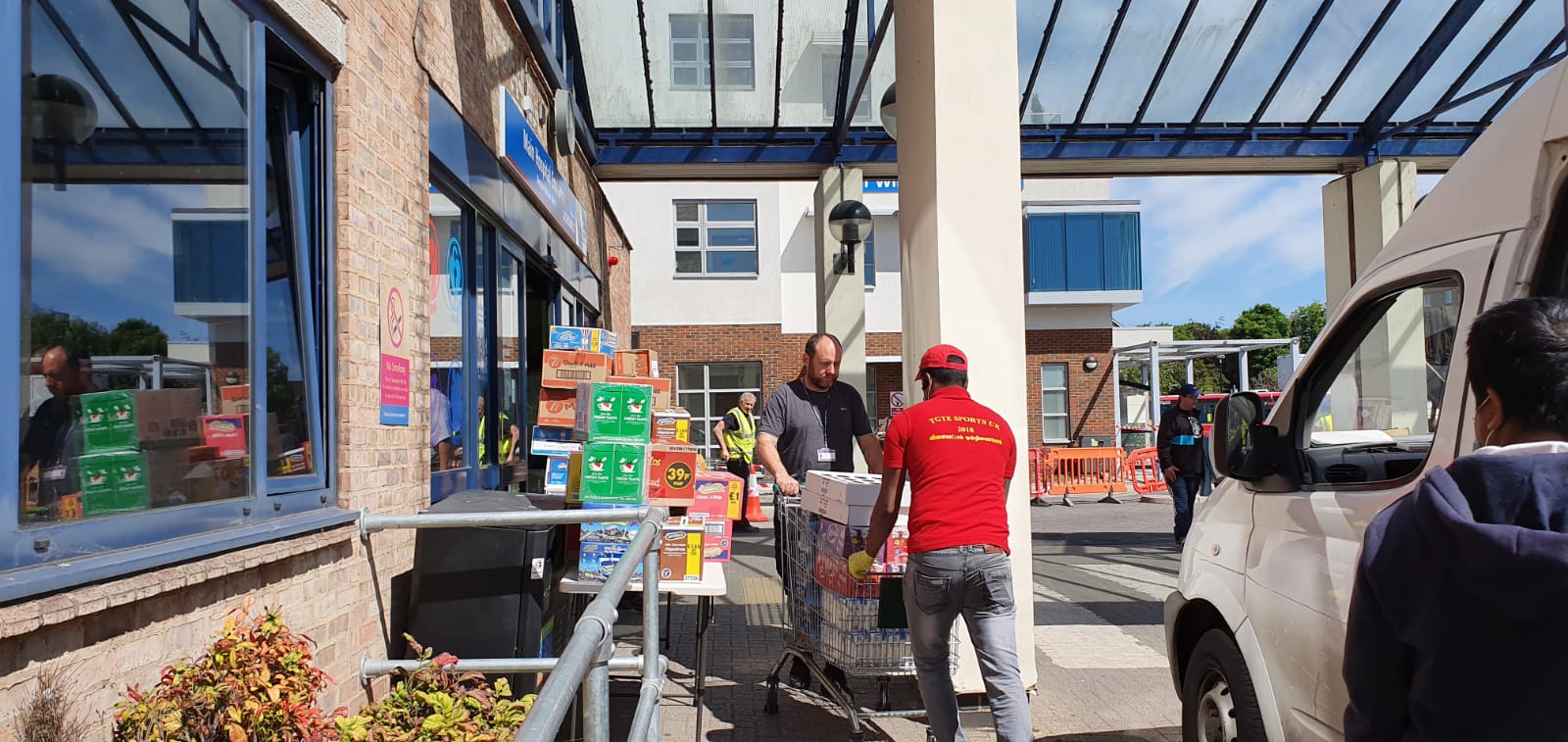 "We also thank all the generous donors who helped to make this day a meaningful and remarkable remembrance day," they added.