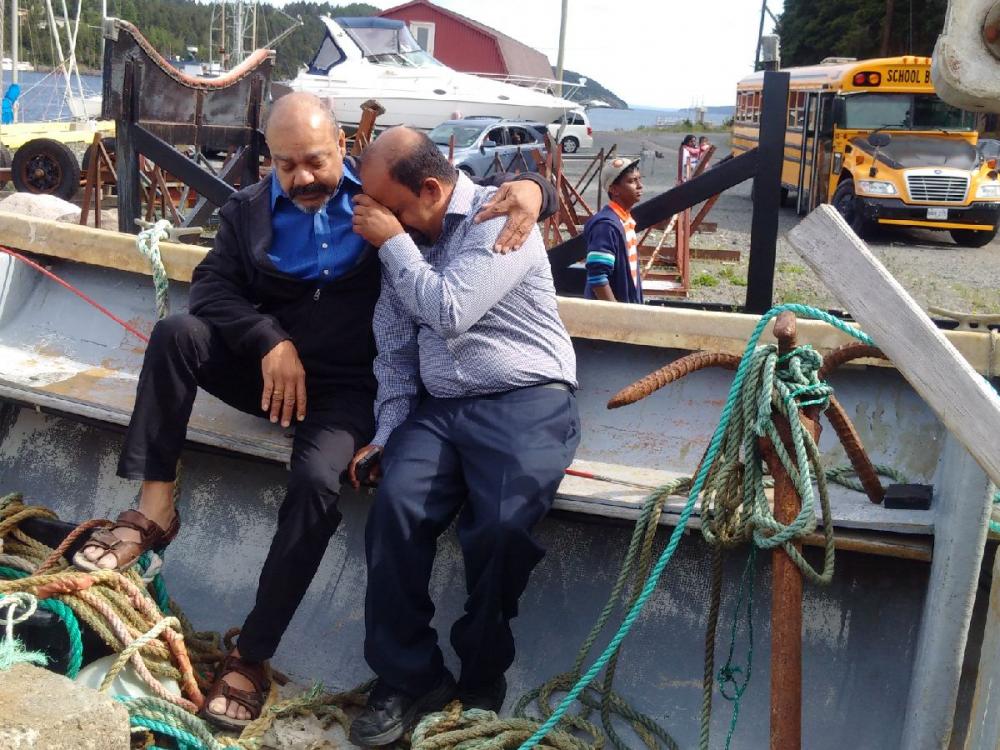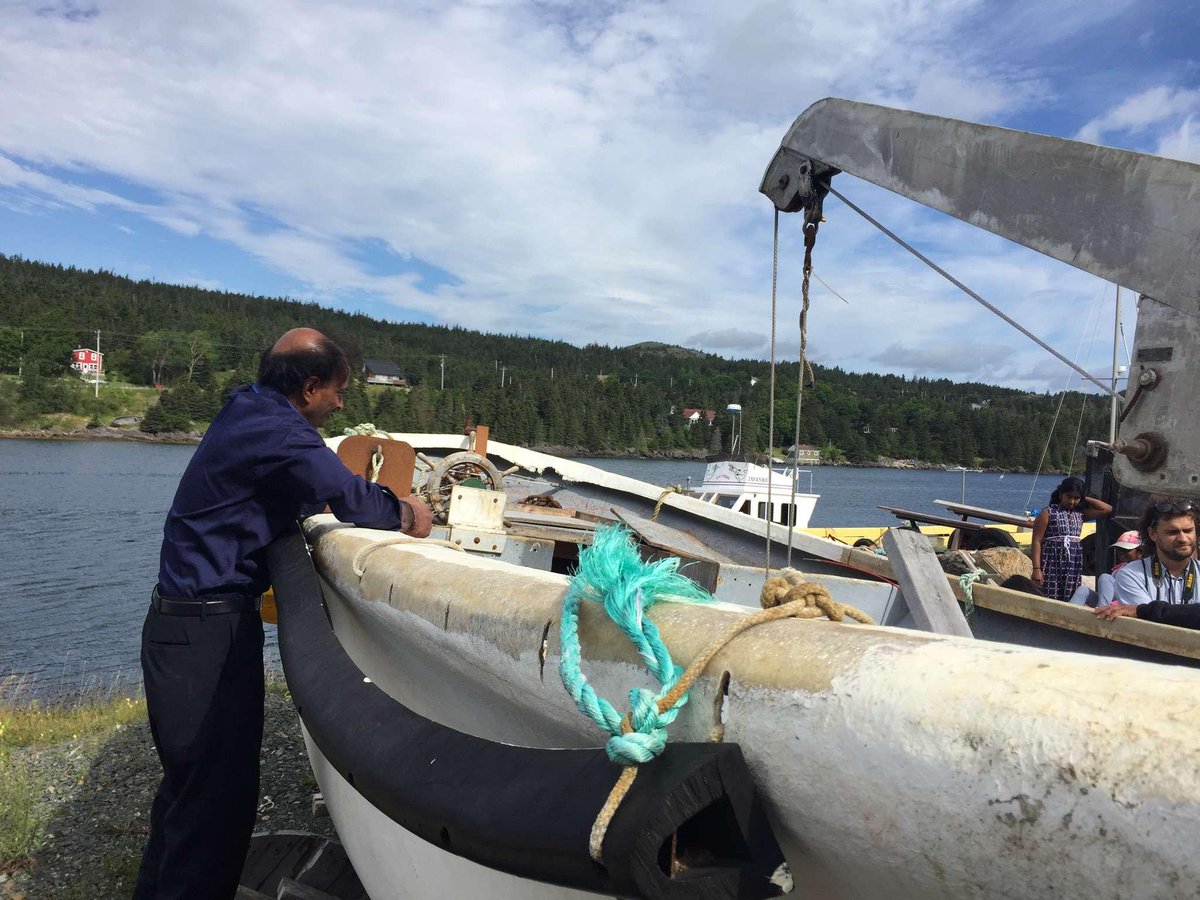 Former Tamil refugees who were saved by a local Canadian fishing boat 30 years ago, returned to the site of their dramatic rescue this week, as they remembered their perilous journey fleeing Sri Lanka.
On August 11 1986, two lifeboats crammed with 155 Tamil refugees were floating adrift off the coast of St. Shott's in Newfoundland, Canada. "They were killing Tamils. We weren't safe for our life, so that's why we left the country," recalled Siva Mehanathan.
They had been abandoned by human traffickers, after paying thousands of dollars and a 13 day journey across the Atlantic Ocean in the bottom of a cargo ship. 
"There were women, men and some children in the boats and we were scared," said Shanmuga Paul, another member of the group. "There was no food for about two days."
Gus Dalton, a Canadian fishermen, spotted the lifeboats and radioed in for other vessels to assist. "I did everything I could for them, as fast as I could," he said.
30 years later, the rescued Tamils returned to express their gratitude to Dalton and the crew. In an emotional return, the former refugees hugged the crew members that rescued them, and handed over a gift to the captain. "It's heart warming. it's overwhelming," said the daughter of Captain Dalton.
"It touched all of us ... most of us came as refugees," said Sarujan Kanapathipillai, one of the organisers of the event. "You form a culture by the stories you celebrate and this is a story we celebrate." 
See more from Tamil Journeys '86 here.
Writing in The Star, Gary Anandasangaree, Member of Parliament for Scarborough-Rouge Park, praised the crew, and highlighted the continued challenges that Canada faces.
"However, the welcome that awaited the Tamils in 1986 was not there in 2009 and 2010 when 76 Tamils on board the MV Ocean Lady and 492 Tamils on board the MV Sun Sea arrived in British Columbia. Both of these groups were vilified and labelled as terrorists."

"Our country will never be the same again, and collectively our doors should always be open, not just to those who come to our shores, but those taking extraordinary risks to cross other shores in search of refuge. We must understand that people in normal circumstances do not risk their lives — and the lives of their families — to flea for reasons such as economic stability. They do so out of desperation and as a last resort."

"We thank the great people of St. Mary's Bay, Newfoundland, for their generosity and we thank Canadians across the country who open their hearts whenever the need arises. Equally, as Canadians, we should commit to never repeating our history of turning away those who come to our shores seeking refuge, and we should commit to doing more for those escaping turmoil."
Read his full piece here.
Photographs: Courtesy of Canadian Tamil Congress