Three Tamil and Muslim farmers in Kankuveli - Padukadu, Muthur were hospitalised on Saturday morning after being attacked by Sinhalese workers attached to Sinhalese Home Guards from the Neelapola village.
34-year-old Tharmalingam Sivakumar was most severely injured in the attack, with the other victims Muhammad Jihad, age 51, and Muhammad Rishad, age 38, also having to receive treatment.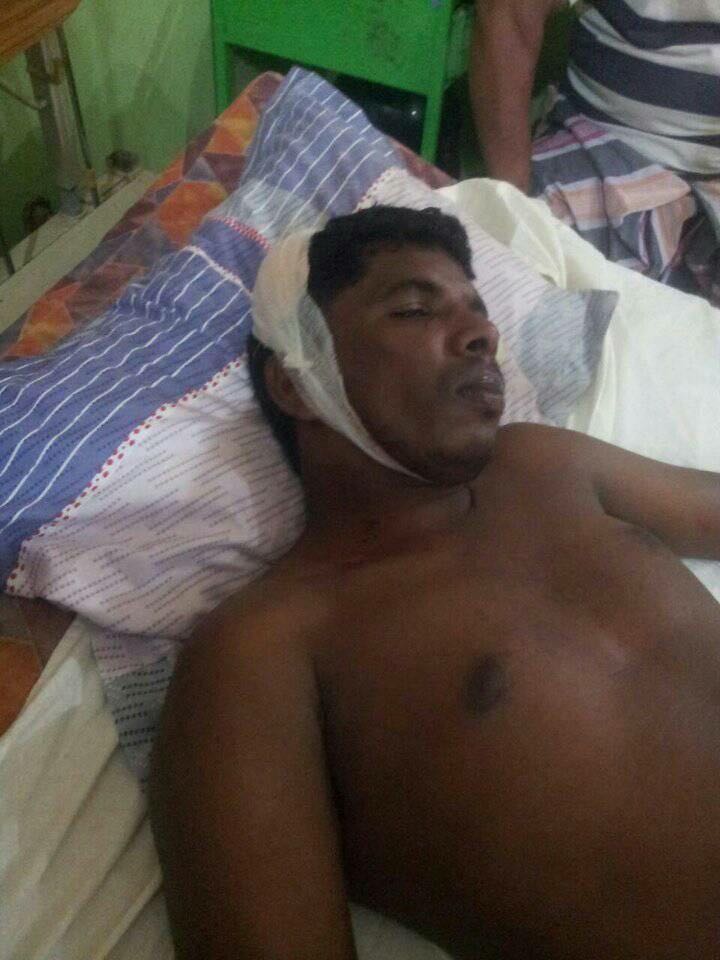 They were attacked when going to work on their cultivation lands, which they had recently gained access to following a protracted struggle with Sinhalese Home Guards who had appropriated the lands during the end of the war.
Locals say attacks against Tamil and Muslim agricultural communities had occurred in the past, including an attack on a Sivan Kovil in the area.
After ongoing campaigning from locals and an investigation by the government agent, the lands were declared to be the properties of Tamils and Muslims.
Mr Sivakumar who is currently in intensive care with the worst injuries is the leader of the agriculture union in the area, Mr Jihad said.