India's external affairs minister, Sushma Swaraj on Friday met with Sri Lanka's former foreign minister and current finance minister, Mangala Samaraweera in New Delhi.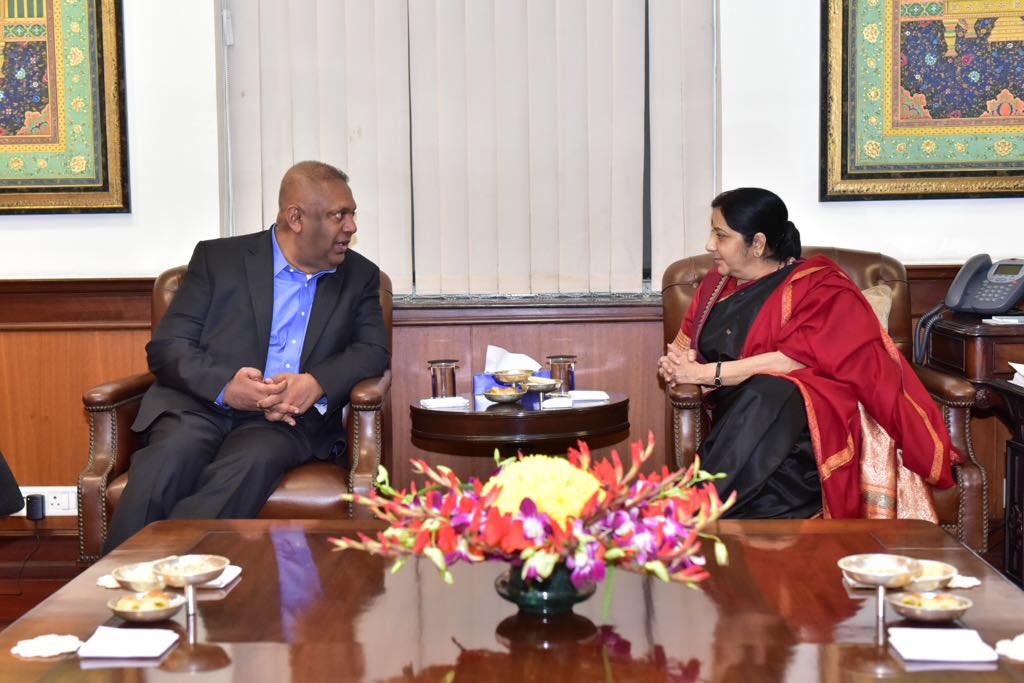 Discussions included development cooperation between the two countries. India has committed US$ 2.63 billion in grants towards development projects, which included the Palai-Jaffna rail track, the PTI reported. 
"EAM @SushmaSwaraj met with Mr. Mangala Samaraweera, Finance Minister of Sri Lanka. Leaders discussed bilateral issues of developmental cooperation," India's ministry of external affairs tweeted.