01 May 2018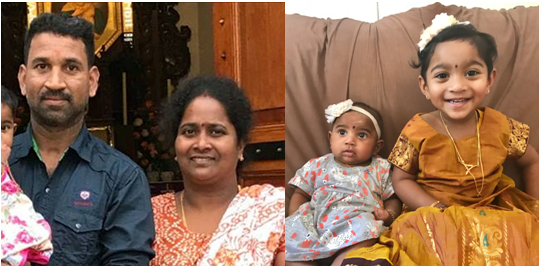 Tens of thousands of people have signed a petition aimed at stopping the deportation of a Tamil family from Australia to Sri Lanka, as a court in Melbourne prepares to make a decision on their right to stay in the country this week.
A petition to support the Tamil couple and their two infant daughters has gathered over 90,000 signatures, and a network of regional refugee support groups is set to hold a peaceful gathering in Hargreaves Mall today.
The Tamil couple are being held at a detention centre in Melbourne after Border Force officers stormed their home and gave them ten minutes to pack their belongings and leave. The family who lived in a rural town in Queensland were detained a day after their visas has expired.
"We are preparing to stop a potential deportation through other means," Tamil Refugee Council spokesman Aran Mylvaganam told AAP.
"All we know is the system is set to fail Tamil asylum seekers. We have seen a lot of Tamil cases fail."
RAR Bendigo chairperson Chris Cummins told the Bendigo Advertiser that the rally today is "in solidarity for this family as they face the terrifying possibility they could be forced back to a life of danger and uncertainty".
See the petition here.