04 February 2020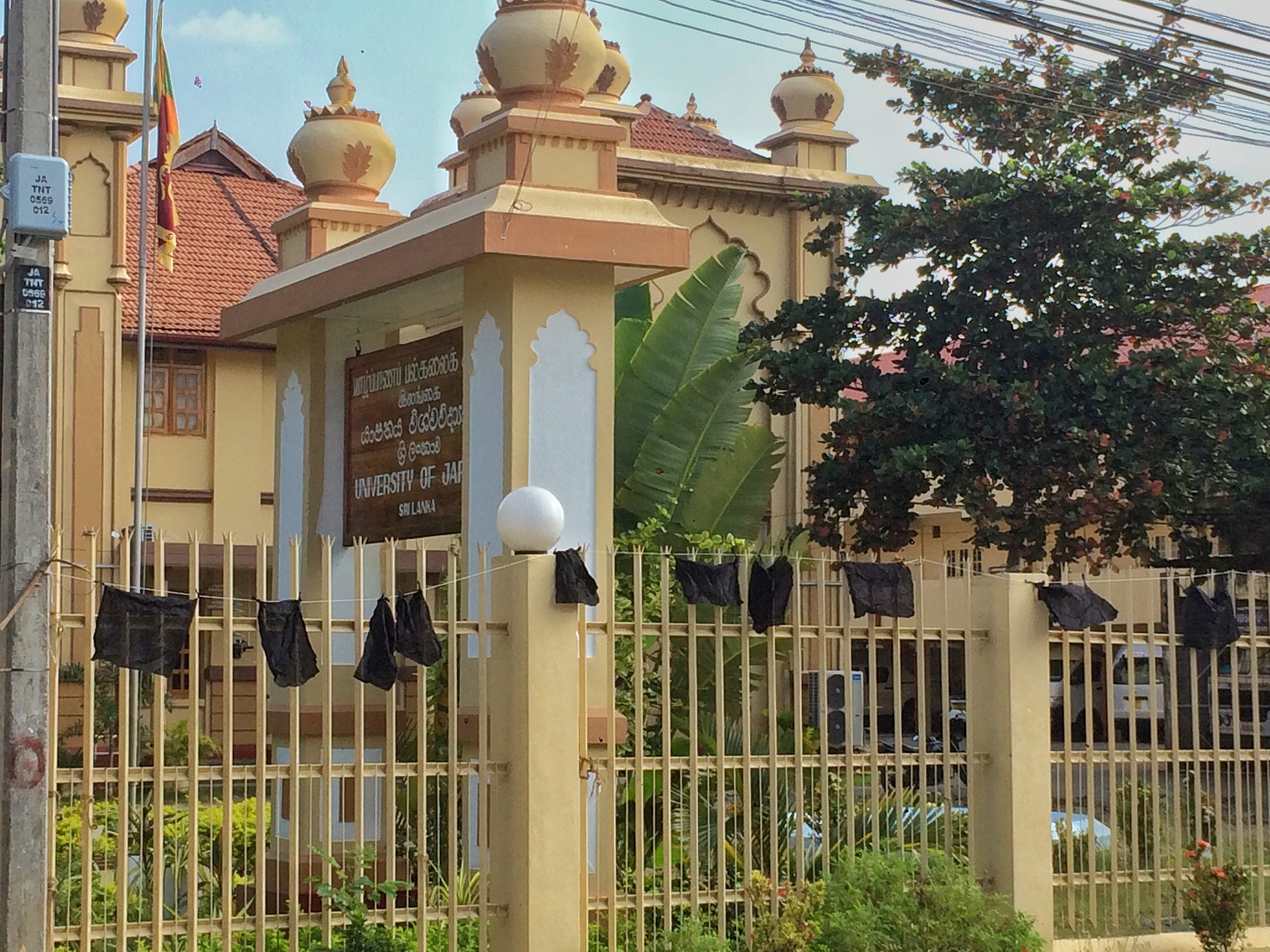 The University of Jaffna campus was closed this morning, with students refused entry after they expressed support for protests as Sri Lanka marked its Independence Day.
As students arrived at the campus this morning, they found the gates were shut and they were not allowed to enter the campus.
The university students had planned to raise black flags and banners in line with other protests across the North-East and in the diaspora. Once they were refused entry, they hoisted the flags on the gates that line the university.
However, shortly after security guards at the campus removed all the flags and banners.
Protests have taken place across the North-East and in the diaspora, whilst Colombo was the host to a military parade displaying Sri Lankan weaponry.