The sexual harassment of female employees by two administrative officers at Jaffna University resulted in a strike by staff and employees on Friday, causing the university to come to a standstill.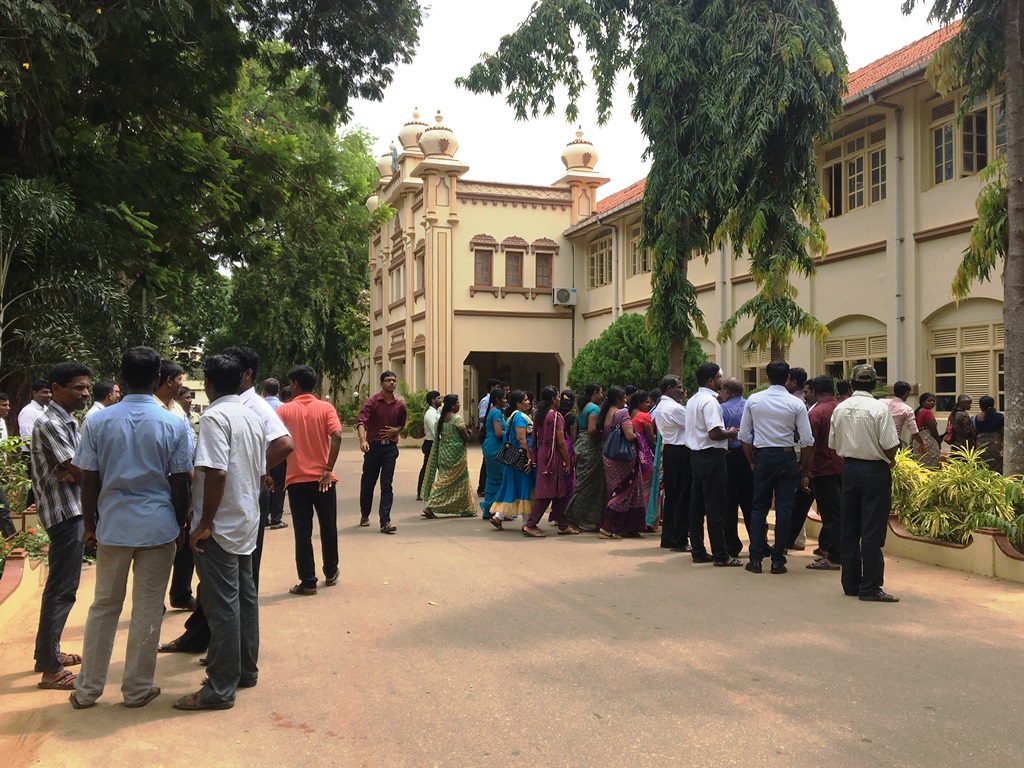 Two Sinhalese administrative officers at the university had been sexually harassing several Tamil female maintenance workers, but the victims had been reluctant to report the incidents out of fear. One employee had not attended work for several days due to the harassment.
An incident of sexual harassment was finally reported by another member of staff on Tuesday, who complained to the University administration.
However with no action being taken by the administration, university staff and casual employees engaged in strike action on Friday, demanding disciplinary and legal action be taken against the two administrative officers.
The two administrative officers accused of harassment reportedly fled Jaffna following the union's announcement of strike action.
Staff picketing the university reported that police were engaging in surveillance and threatening protestors against industrial action.