26 October 2018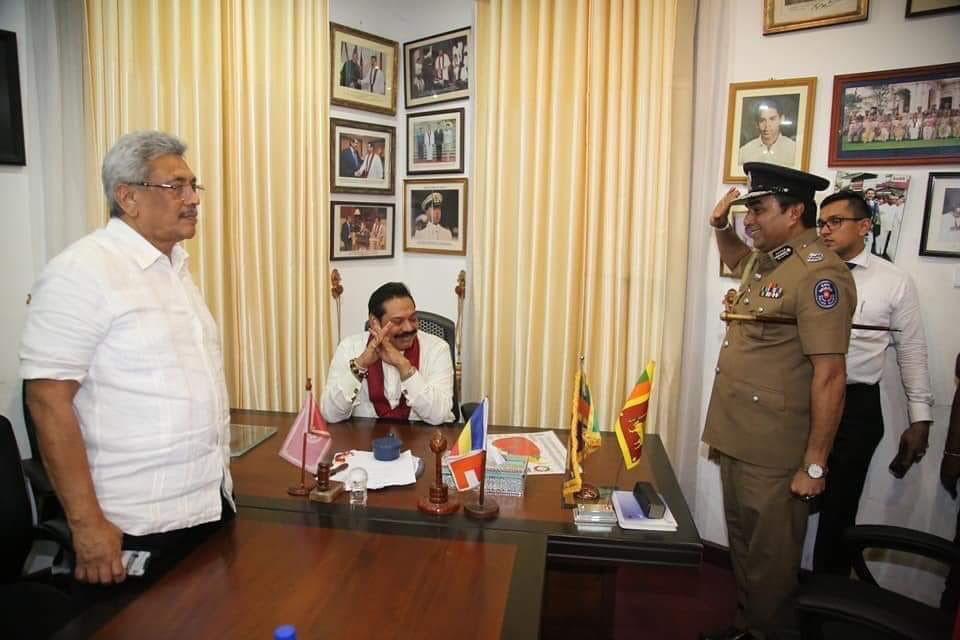 Reports are emerging from Colombo that Sri Lanka's top police chief is in discussions with Mahinda Rajapaksa and his brother Gotabhaya Rajapaksa.
Sri Lankan President Sirisena's appointment of Mahinda today as Prime Minister has sparked a constitutional crisis with Ranil Wickremesinghe insisting that he is legally and constitutionally still PM.
According to commentators in Colombo, Sri Lanka's Inspector General of Police Pujith Jayasundara met with the brothers to discuss the current security situation and a 'way forward'.
Several other high level police officials are reported to be present at the meeting.