20 May 2015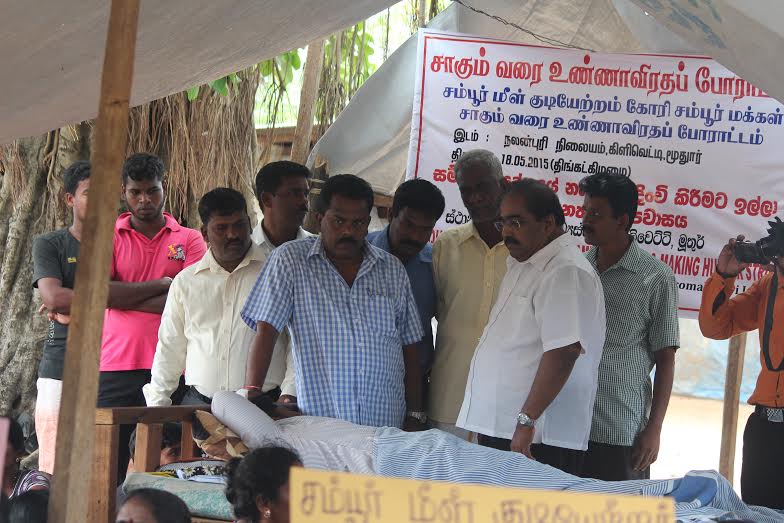 Photograph: Colombo Mirror
Sri Lanka's Supreme Court cancelled its stay order that prevented the government form handing back approximately 818 acres of land in Sampur that had been kept away from Tamil families for over 9 years, reports ColomboMirror.
Speaking to Colombo Mirror, The Tamil National Alliance spokesperson, Suresh Premachandran said,
"The Supreme Court has not only cancelled the stay order but also allowed over 1250 families to be resettled there. I hope there would no longer be any impediment for these people to be resettled in their native places after nine years of long untold sufferings.
The cancellation comes after a 30 year old activist launched a fast unto death on Sunday in response to the court's initial stay order on the Sampur lands. Thevarasa Premkumar concluded his fast after the cancellation of the court order was announced.

Sampur resident begins hunger-strike demanding Sri Lanka to return appropriated land (19 May 2015)