29 September 2014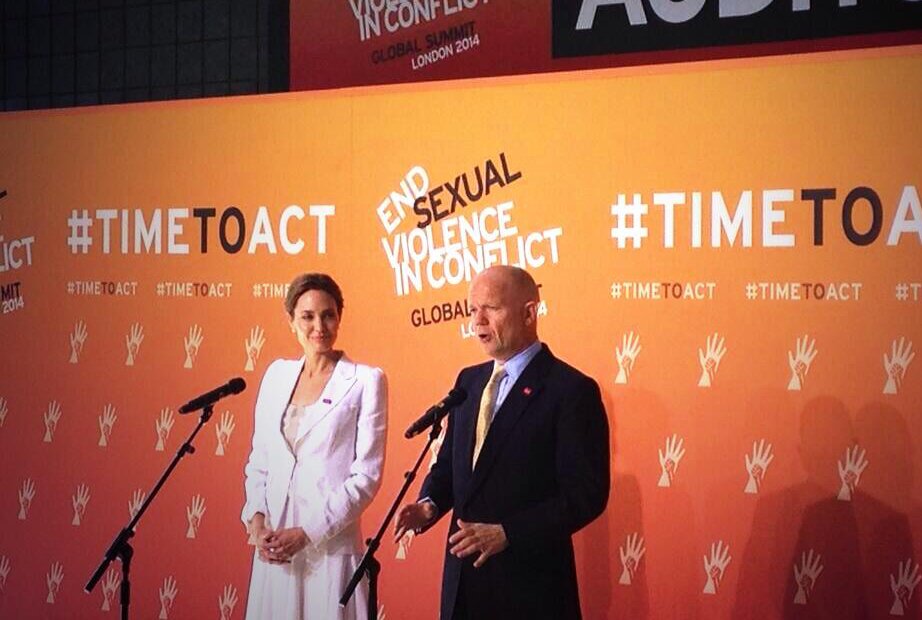 William Hague opening the End Sexual Violence in Conflict summit in London earlier this year.
Former British Foreign Secretary William Hague said Sri Lanka's refusal to participate in the End Sexual Violence in Conflict summit was an "obvious gap", adding its rejection of the campaign will become "more and more obvious" in the months ahead.
Speaking at the sidelines of the Conservative Party Conference in Birmingham, Mr Hague hailed the countries who attended the summit in London earlier this year, calling it a "summit like no other".

Responding to a question from the Tamil Guardian, Mr Hague said, "Sri Lanka is an obvious gap particularly since so many of these crimes have taken place there, despite all our encouragement to the Government of Sri Lanka."

155 governments around the world signed up to a declaration at the summit, committing to prevent and punish perpetrators of sexual violence. Sri Lanka though, did not attend the summit and refused to sign the declaration.
"Sri Lanka is a more difficult case, partly because the Sri Lankan government doesn't always want past crimes to be investigated," added the former Foreign Secretary, who is currently Leader of the House of Commons.
Despite this "Britain has led the way in securing a resolution in the human rights council of the UN calling for an international investigation" said Mr Hague, acknowledging however that "now Sri Lanka isn't co-operating with that."
Sri Lanka's omission was particularly notable given that other countries in the region had committed to the campaign he added.
"We have India, Burma – Burma! - involved in the PSVI (Preventing Sexual Violence Initiative) campaign. And therefore as the years go by, or the months go by, the omission of Sri Lanka will become more and more obvious."