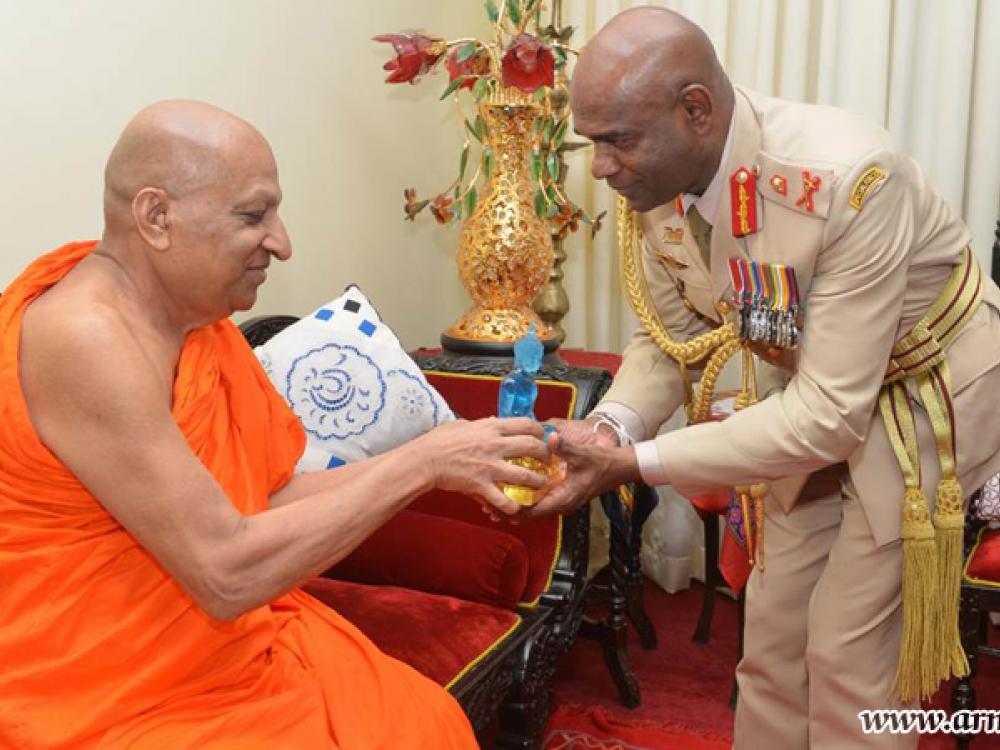 Sri Lanka's newly appointed Commander of the Army, Mahesh Senanayake, payed homage to the 'highest Buddhist seats in Sri Lanka'  at the Temple of Tooth in Kandy on Friday.
Lieutenant General Mahesh Senanayake  "committed the age old tradition of paying obeisance to the highest Buddhist seats in Sri Lanka" and received blessings from chief prelates of the Asgiriya and Malwatte chapters according to the army website.
The army commander "paid obeisance to the Asgiriya prelate, Most Venerable Warakagoda Sri Gnanaarathana Thero who also invoked blessings on the Commander and the army in general," reports army.lk.
In his previous role as commander of the army in Jaffna the Sri Lank military continued to be heavily involved in Tamil civilian life in the North-East, regularly appearing at schools and places of worship. Meanwhile, the military has continued to assist in the construction of Buddhist viharas across the Tamil homeland.
ommander Senanayake worked closely with the former Army General, Sarath Fonseka, who was leading the Sri Lankan military in the final stages of the armed conflict against the LTTE in 2009 when widespread war crimes and crimes against humanity took place.