08 November 2015
An expansion of an army run hotel in the government declared High Security Zone in Jaffna was opened by a member of the Security Forces on Saturday.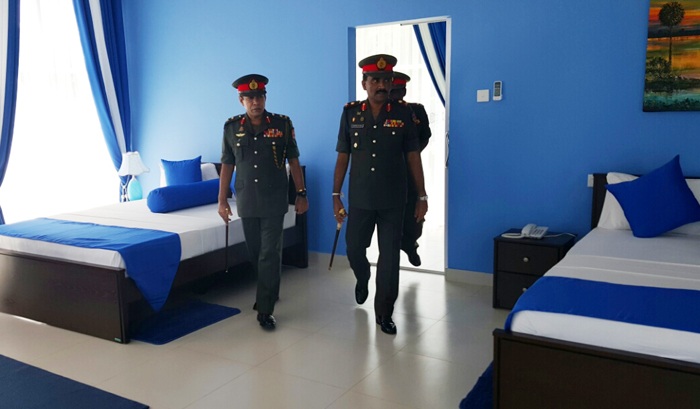 Photographs: Tamil Guardian
The Thalsevana Holiay resort in Kaankeasanthurai Jaffna, which is located in the High Security Zone along the northern coast of Jaffna, was joined by Major General Nandana Udawatte.
Sri Lanka's Army Women Corps (SLAWC) opened a newly-built offices mess in Myliddy on the same day.
Lieutenant General De Silva thanked the soldiers for constructing the hotel expansion, which included new rooms with a panoramic view of the Jaffna coast.
Army attempts to legalise landgrab in Mannar village (05 Nov 2015)