28 October 2018
One person has died and two were injured after bodyguards of a Sri Lankan minister opened fire on a crowd in Colombo, amid the island's deepening political turmoil following the appointment of Mahinda Rajapaksa as prime minister. 
Petroleum minister and former Sri Lankan cricket captain Arjuna Ranatunga's bodyguards opened fire at crowds of Sirisena supporters on the streets as the minister was attempting to enter a government building.
AFP quoted witnesses as saying Ranutunga rushed from the scene with police commandos in helmets and body armour. He was subsequently photographed disguised wearing STF uniform and surrounded by heavily armed personnel.
The Sri Lanka Freedom Party Petroleum trade union has said they will go on indefinite strike until Sri Lanka's minister for petroleum is arrested, reports BBC journalist Azzam Ameen.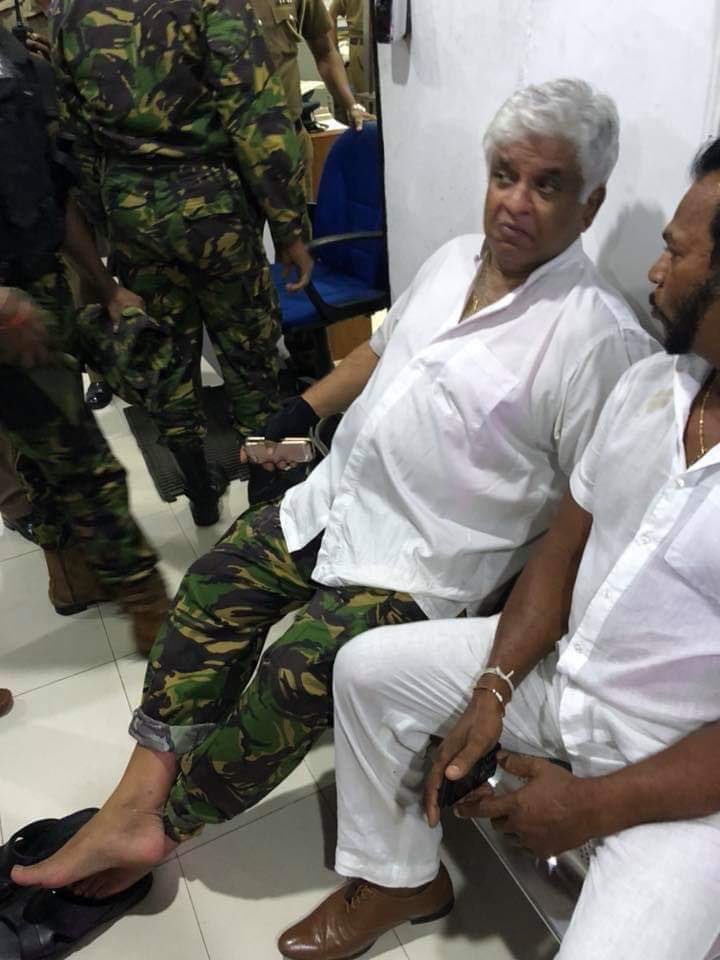 Photograph: @AzzamAmeen
Ranatunga's bodyguard has been arrested and an investigation is under way, reports the BBC.
The appointment of Rajapaksa as prime minister has seen heightening tensions in the capital with Rajapaksa loyalists taking control of press houses, TV stations and protesting outside government agencies.