05 November 2019
Updated 2000 GMT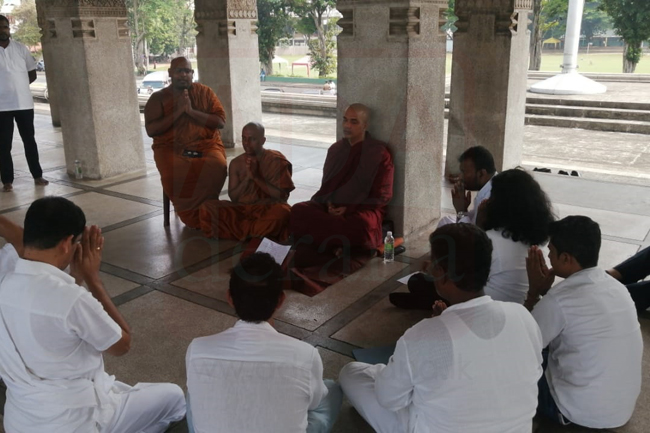 A fast-unto-death protest launched by a Sinhala Buddhist monk against signing a United States Millennium Challenge Corporation (MCC) grant ended just hours after it started when the Sri Lankan government and leading candidates rushed to assure the monk that it would not be signed before this month's presidential elections.
Ududumbara Kashyapa commenced his protest just days after the Sri Lankan government hailed securing the $480 million dollar grant as "a great victory". His fast-unto-death campaign at Independence Square in Colombo, calls on the government not to sign up to the grant, which he warned would be the "biggest betrayal in the recent history".
Both Gotabaya Rajapaksa and Sajith Premadasa - rival candidates at the polls - sent letters to the hunger striking monk.
Reports also suggest that Sri Lanka's prime minister's office wrote to the monk, assuring him that the agreement would not be signed before elections.
His protest comes after opposition to signing the grant picked up steam, with former president Mahinda Rajapaksa claiming the agreement was "shrouded in secrecy" and the Bar Association of Sri Lanka warning there are "grave consequences that Sri Lanka would face as an independent and sovereign State in the event the GOSL proceeded to sign the MCC in that form". 
See more from Mahinda Rajapaksa here and the full BASL statement here.