22 June 2020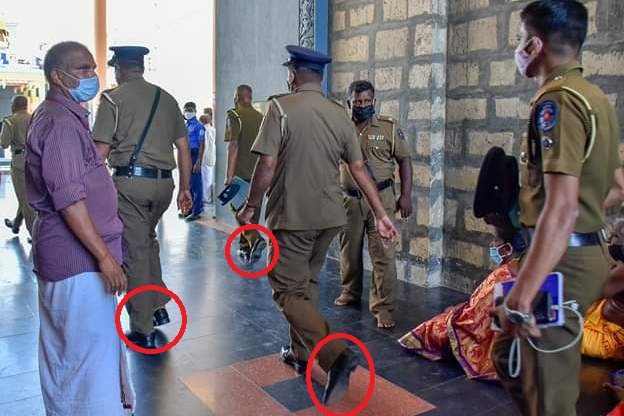 Sri Lankan troops sparked widespread condemnation after they were pictured inside the historic Nainativu Nagapooshani Amman Temple with their boots on, breaking centuries of temple rules and tradition, whilst hundreds of devotees were refused entry into the temple grounds.
Photographs of the troops have gone viral on social media, with many users expressing their shock and anger. Troops were at the Nainativu temple on Saturday whilst the temple was holding its annual flag raising ceremony.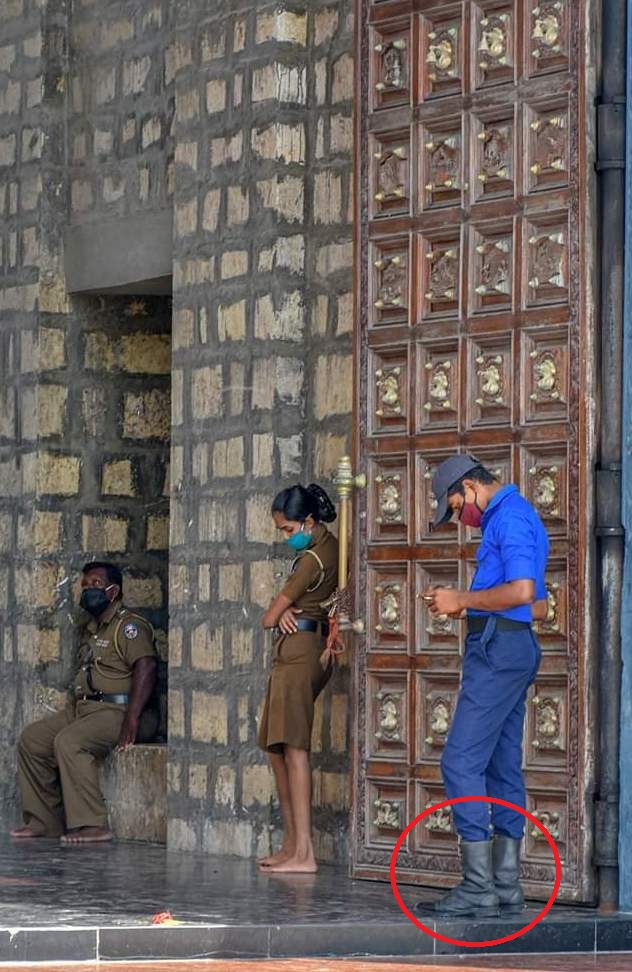 Due to coronavirus restrictions imposed by the military, only priests and temple administration staff were allowed into the temple grounds, leaving hundreds of devotees stranded outside the temple gates for hours.
Photographs then emerged of soldiers walking around temple grounds with their boots on.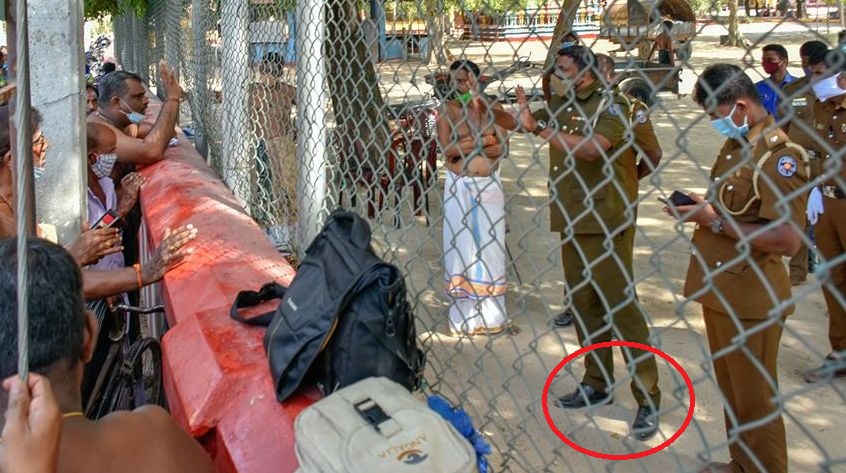 Sri Lankan soldiers and government officials have long made trips to the North-East to visit Hindu temples and have usually managed to abide by temple rules, which include removing footwear.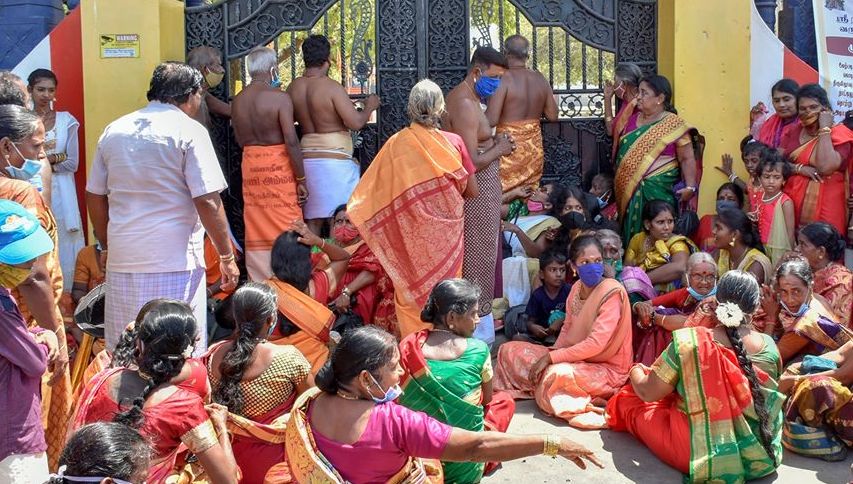 The temple administration and various Hindu organisations have now demanded action from the military to ensure that they comply with tradition.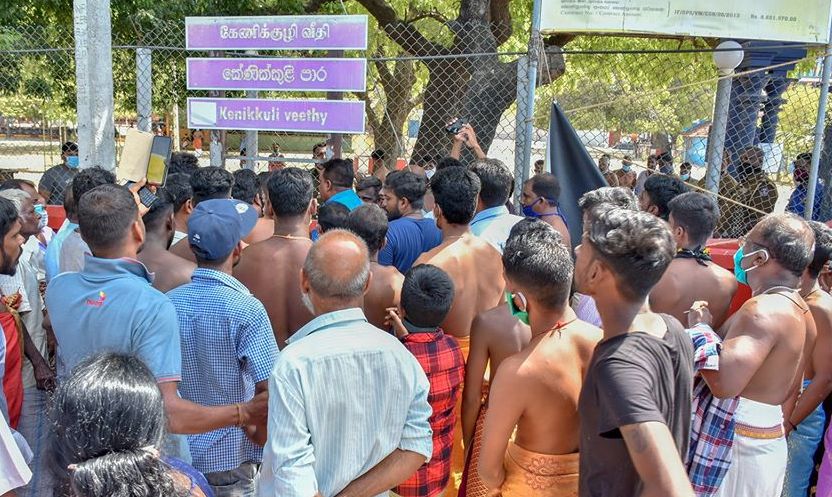 The Nainativu Nagapooshani Amman Temple is thousands of years old, having been mentioned in ancient Tamil and Greek texts. The original temple was looted and destroyed by the Portuguese in 1620.