21 May 2018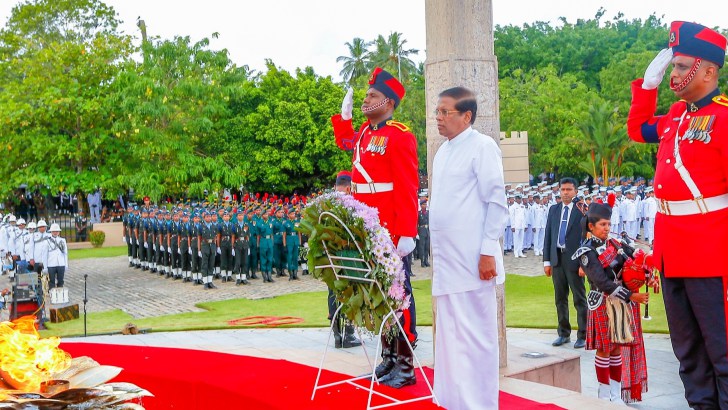 Maithripala Sirisena denied Sri Lankan troops had been accused of war crimes by the UN Human Rights Council and instead struck out at the Tamil diaspora, in a speech in Colombo this weekend.
The Sri Lankan president was quoted by his official media outlet as stating,
"our security forces have not been accused of war crimes in the resolution of the United Nations Human Rights Council as certain media and extremist parties falsely depict".
"Such accusations are made by the parties who support the LTTE and living abroad and those who are against the government and security forces," he continued in his address outside the Sri Lankan parliament.
"Certain politicians and Non Govermental Organizations which are after money fails to identify the difference between the soldier and the terrorist (sic)," he added.
In his speech, Mr Sirisena went on to attack the Tamil diaspora.
"We have defeated the LTTE physically and militarily but their ideology has not died. Their agents in the diaspora in the LTTE's international network are very much alive," he said.
"They are very active abroad. They protested when I visited London last month," he added, referring to a protest held by Tamil diaspora groups at Sri Lanka's participation at the Commonwealth Heads of Government Meeting last month.
Mr Sirisena went on to conclude, "He would not let dreams of the extremists who dream of making a separate Eelam state to become a reality".