23 October 2018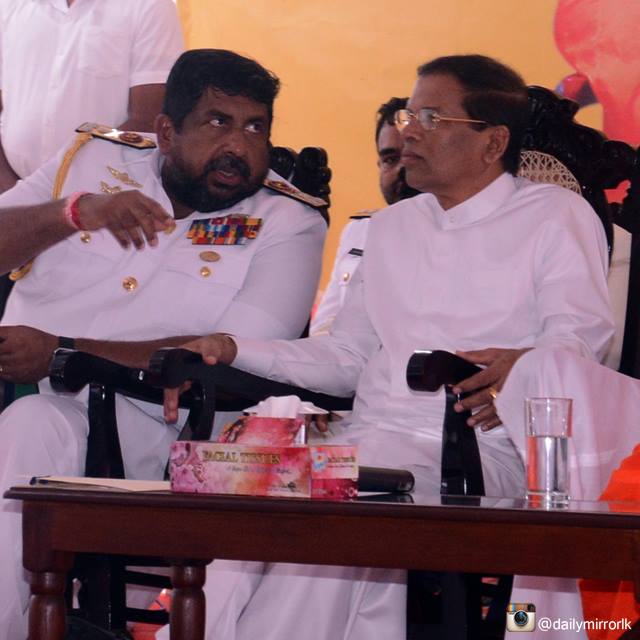 Sri Lanka's president sat next to a controversial admiral accused of involvement in covering up the abduction and murder of Tamil youths, whilst speaking at a public event in the south this week.
Chief of Defence Staff Admiral Ravindra Wijegunaratne was seen on stage next to Maithripala Sirisena in Colombo. Wijegunaratne is wanted for questioning by the CID, for allegedly assisting the main suspect accused of heading the abduction and murder of Tamil youths.
Despite being wanted, Wijegunaratne has recently travelled to Mexico and is yet to be questioned by the CID.
Colombo Telegraph reports that Sirisena personally intervened to halt the arrest of Wijegunaratne.