14 January 2020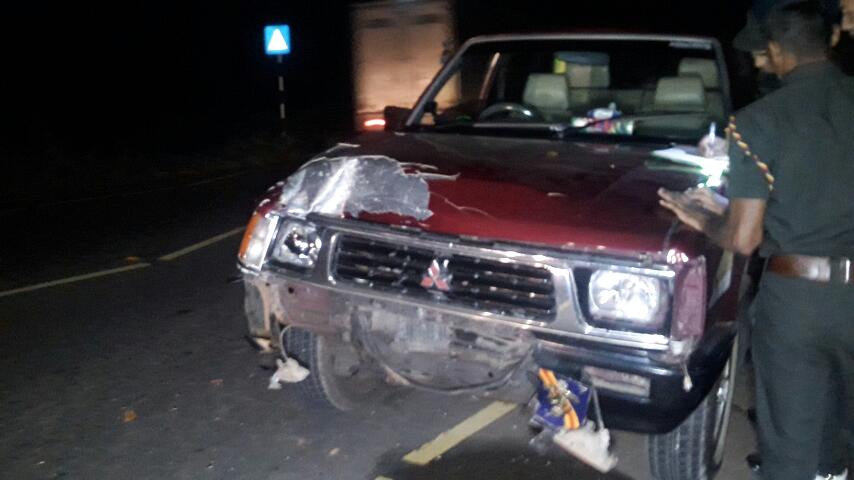 A Sri Lankan navy pick-up truck collided with another vehicle on the A9 highway near Panikankulam on Sunday night leaving a victim in a serious condition at Maankulam Hospital. 
A three-wheeler heading in the direction of Maankulam on the A9 was hit by the navy pick-up truck heading towards Kilinochchi, just as the driver turned into a street in Panikankulam. The auto-rickshaw was flung into a tree and is also severely damaged as a result.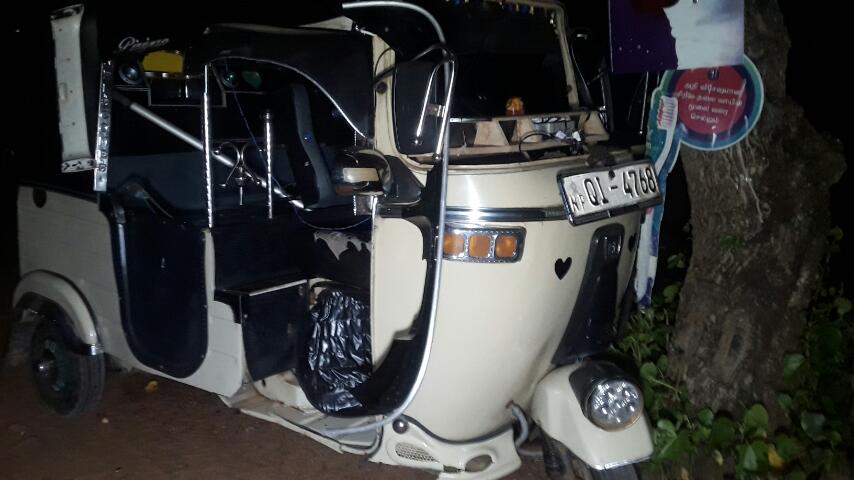 Sri Lanka's Maankulam police arrived at the scene and are reportedly carrying out an inquiry.
The latest collision comes just two days after another anvy vehicle in Mullaitivu caused a collision in Vadduvakal, killing one peson and leaving another seriously injured. Mullaitivu remains one of the most militarised regions on the Tamil homeland, with tens of thousands of Sri Lankan soldiers based in the district.