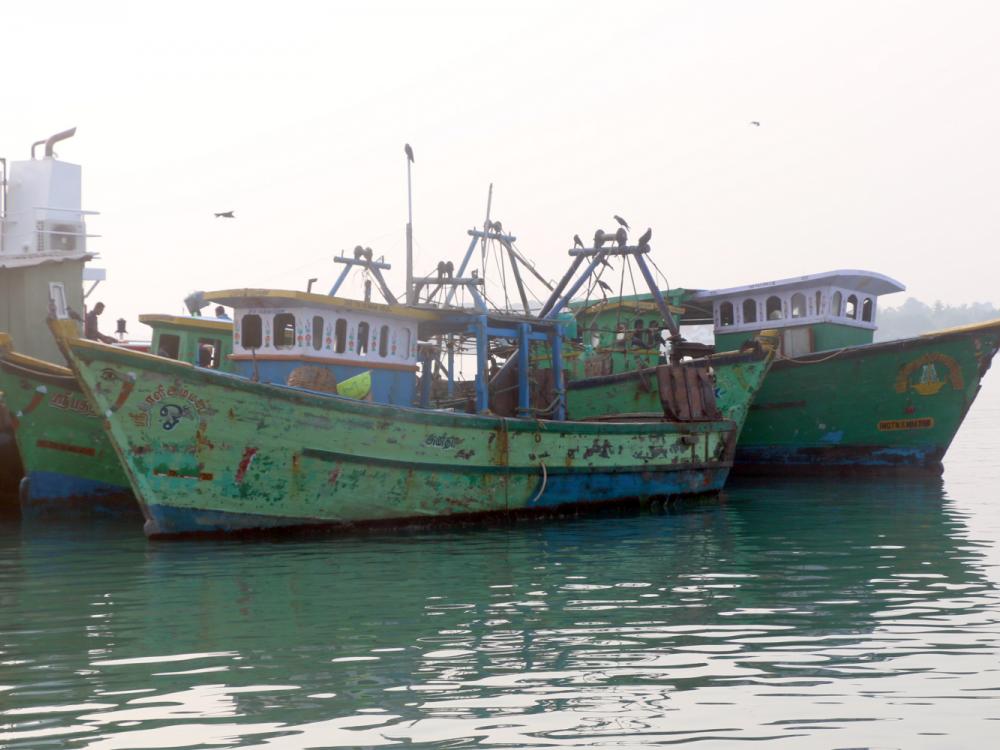 Sri Lankan navy personnel arrested 16 Tamil Nadu fishermen and pounded four fishing trawlers on Monday for allegedly poaching in the island's waters. 
The men were brought to the navy base in Kankesanthurai before being handed over to the assistant director of fisheries in Jaffna. 
The trawlers remain at the navy base in Karainagar.