06 November 2019
Tamil villagers in Vanni were handed out artificial limbs at a highly publicised Sri Lankan military ceremony complete with Sinhala Kandyan dancers last week, as soldiers continue to occupy last swathes of land a decade since the end of the armed conflict.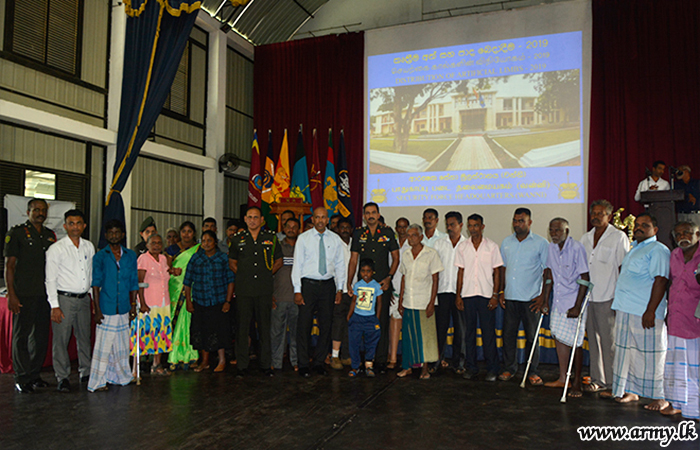 The Vanni was hardest hit by Sri Lanka's 2009 military offensive that killed tens of thousands of Tamils and injured many more. To date, no one has been held accountable for the crimes committed during that final phase, in which hospitals were shelled and embargoes on medicine meant amputations were carried out without anaesthetic.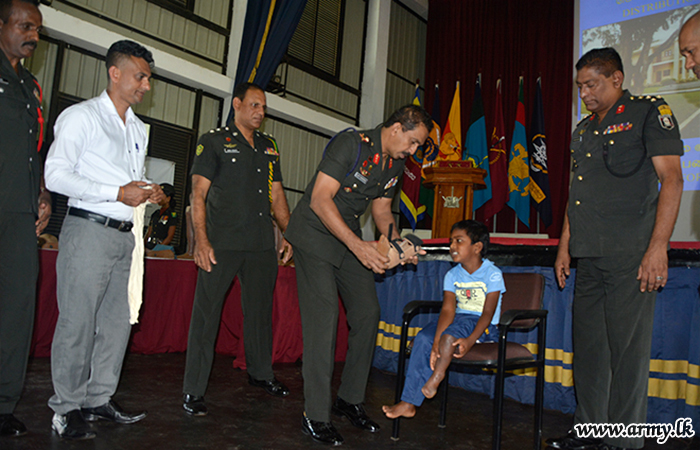 Regardless, the Sri Lanka military held its ceremony, donating limbs to Tamils in the region. It did not give further details on who was selected to receive the artificial limbs, adding that "the selection of those beneficiaries was made in consultation with regional state officials and Civil Affairs Officers of respective Army formations".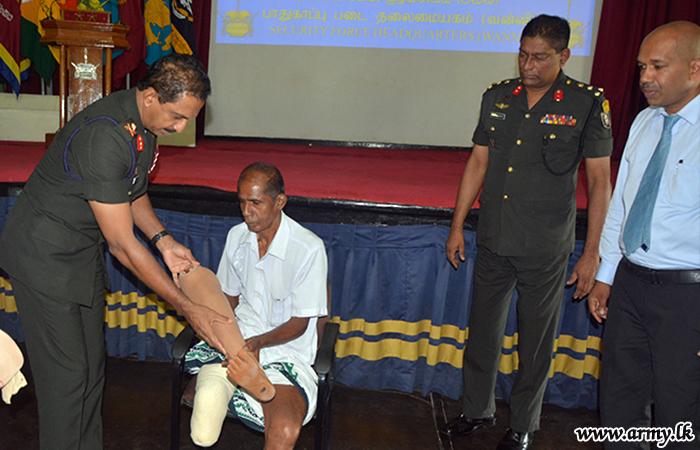 Major General Jagath Gunawardena, who heads the Sri Lankan security forces in the Vanni, was chief guest at the event.
The Sri Lankan military, which is accused of continuing to commit rights abuses even after the armed conflict ended, has come under fire for its large presence in the Tamil homeland and continued involvement in various civilian affairs.