31 July 2019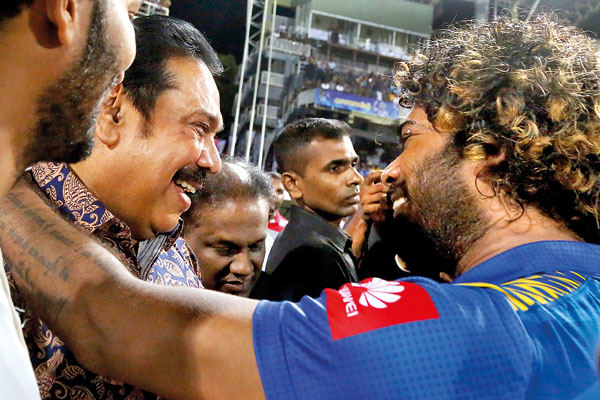 Sri Lankan cricketer Lasith Malinga paid tribute to former president and accused war criminal Mahinda Rajapaksa in a farewell speech last week, after he announced his retirement from One Day International cricket.
"I was able to play cricket longer than expected only because of President Mahinda Rajapaksa," Malinga told the crowd at the Ranasinghe Premadasa Stadium in Colombo. "I am forever grateful for his help."
He also credited Rajapaksa for introducing him to a doctor that helped with an injury he suffered. "If not for this, I would not have continued playing," he said.
In 2013, Tamil Guardian bumped into Malinga whilst he was on tour in London. See the encounter below.