24 May 2018
Two employees of the Kilinochchi branch of Sri Lanka's Hatton National Bank (HNB) were suspended today after the bank's Colombo headquarters accused them of commemorating the LTTE. 
Staff at the Kilinochchi branch held a remembrance event on May 18 to remember the tens of thousands massacred by Sri Lankan state forces during the end of the armed conflict. 
Photographs of their remembrance event were circulated among Sinhala nationalist social media pages who accused the employees of commemorating LTTE cadres.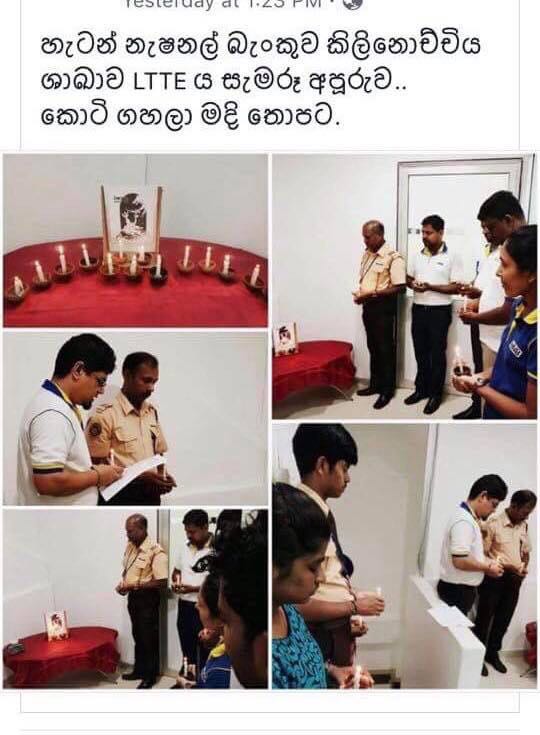 Following an investigation, the General Manager and another employee were sacked, despite them explaining they had been remembering the civilians who were killed. 
In a statement published on Wednesday, HNB said, "HNB takes very seriously any sentiment or act that is in violation of, or poses a threat to the morale of citizens of Sri Lanka. As a Bank that stands for all Sri Lankans, our goals, interests and initiatives are all aligned to the vision and greater good of our Country."
"We regret an unauthorized incident that took place recently in one of our branches, which does not reflect the values of the Bank. The matter has been investigated and necessary action taken."