08 January 2019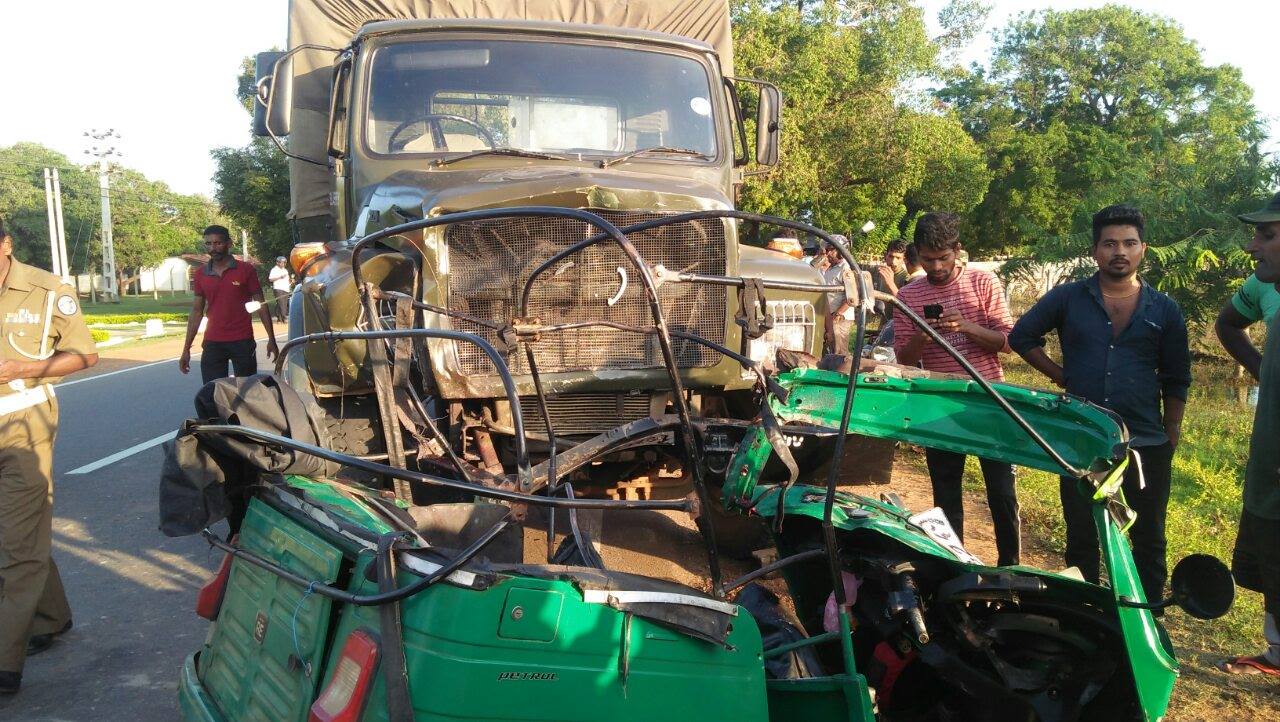 A Sri Lankan army truck killed three civilians on Tuesday morning, during a road accident in Iyakkachchi, Palai. 
The army truck collided into an auto rickshaw. 
A 32 year old business man, K Kukathasan, a 38 year old man from Palai, Perumal Jeyakumar, and a 27 year old man from Jaffna, Sivapatham Ratheesvaran, died at the scene. 
The bodies have been taken to Kilinochchi General Hospital. 
The police are investigating the matter.