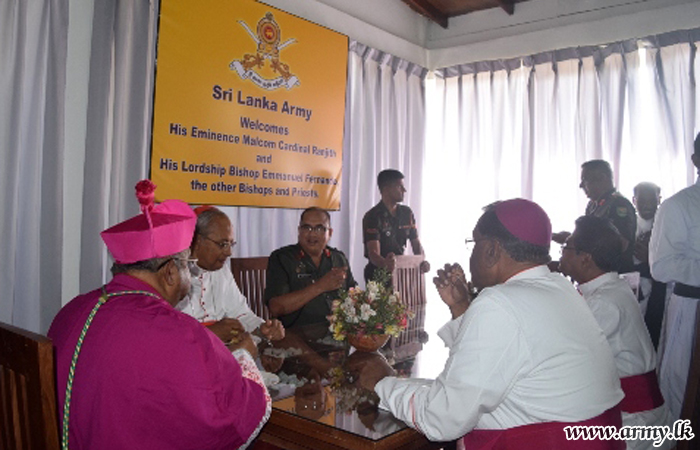 Sri Lankan troops further consolidated their involvement in religious activities in the North-East, as the military held a ceremony last week, where they met with the newly appointed Bishop of Mannar.
Soldiers from the 54 Division oversaw the ceremony that took place at the Mannar Bishop House premises.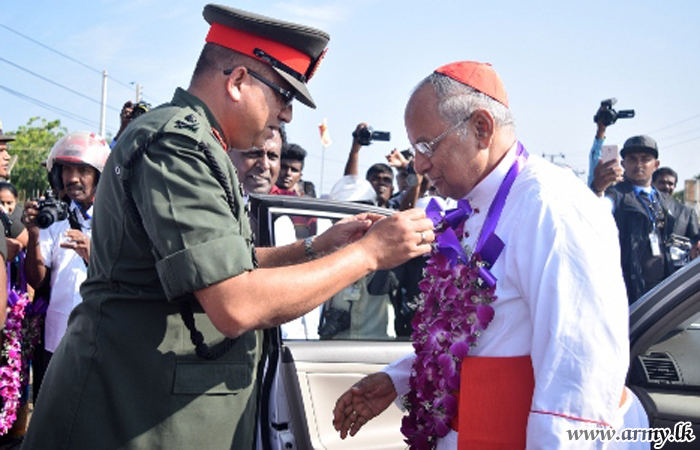 Bishop Emmanual Fernando has transferred from the Archdiocese of Colombo to take up the post. Also present at the ceremony was the Archbishop of Colombo, Cardinal Malcom Ranjith Peiris.
The military has been continuously involved in civilian activities in the North-East, despite Sri Lankan government pledges. The military has in particular involved itself in several  religious activities, including in temples and churches, across the Tamil homeland.