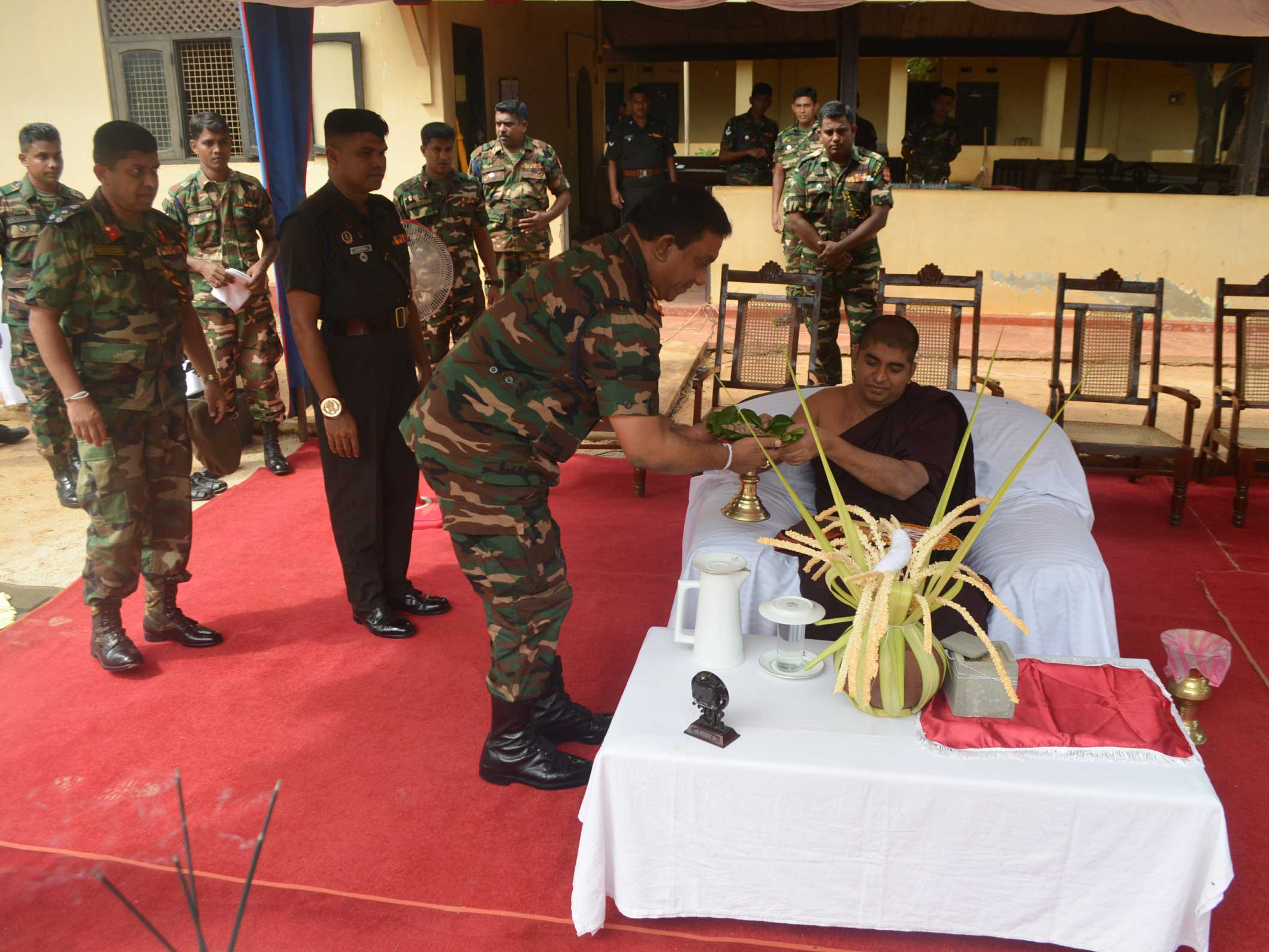 As Tamils continue to call for the demilitarisation of the North-East, the Sri Lankan military inaugurated the expansion of its Jaffna base with a Buddhist ceremony.
Senior military officers took part in the Buddhist ceremony, which saw the cornerstone laid for a new two-storey building for the Warrant Officers' and Sergeants' Mess.
The construction comes as several government officials, including the Sri Lankan president, have repeatedly stated that army bases in the Tamil North-East will not be removed. A report by Adayaalam Centre for Policy Research and People for Equality and Relief in Lanka (PEARL) in October highlighted the normalisation of the disproportionate military presence in the North-East.