07 December 2019
The Sri Lankan government has called the prosecution of a Sri Lankan brigadier "politically motivated" and maintained he has diplomatic immunity, despite a British court ruling on Friday which found him guilty of violating the Public Order Act.
"The Government of Sri Lanka continues to maintain that Brigadier Fernando as a diplomat who was attached to the Sri Lanka High Commission in London is entitled to diplomatic immunity as per Article 31 of the Vienna Convention on Diplomatic Relations of 1961," said an official Sri Lankan Foreign Ministry statement this morning.
Sri Lanka went on to claim it is "abundantly clear that this is a politically motivated action", citing "the timing of the delivering of the judgement on the eve of the UK elections".
Colombo also admitted that when the case was originally brought forward, the then British High Commissioner was summoned by Sri Lanka's foreign secretary and "a  protest was lodged". Subsequently, the UK Foreign and Commonwealth Office was requested to "take necessary steps to ensure a review of the process," Sri Lanka claimed.
See the full text of the statement here.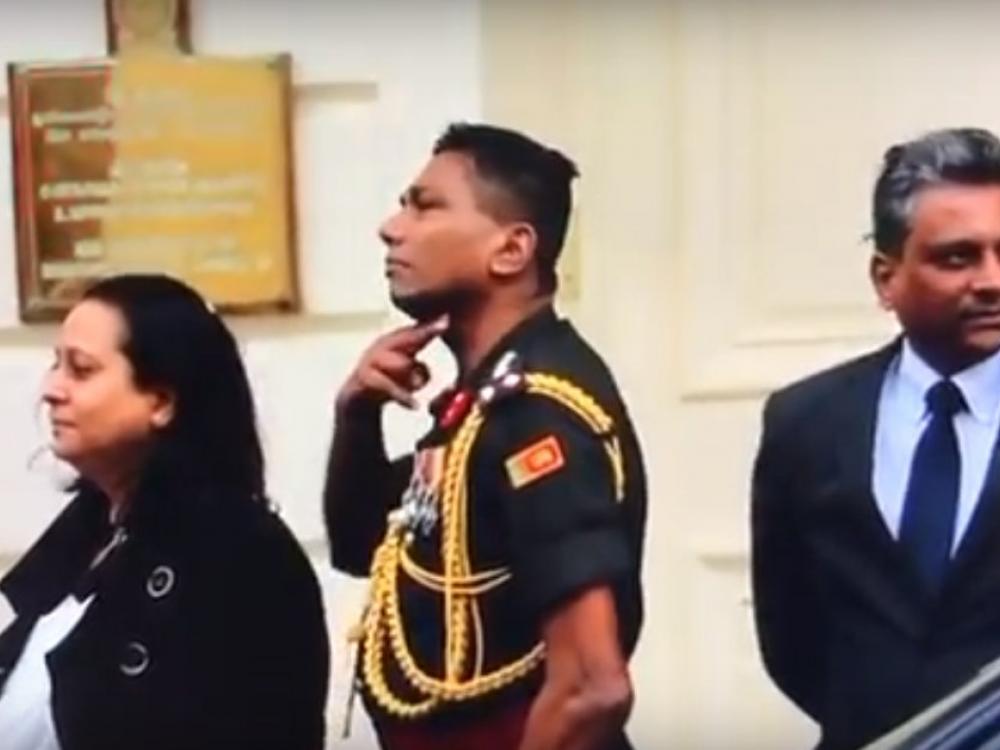 The International Centre for Prevention and Prosecution of Genocide (ICPPG) reported that Brigadier Fernando has been ordered to pay a total of £4,344.00 in total including a fine of £2,000.00, a surcharge of £170.00, compensation of £350.00 for the prosecutors and a cost of £1,824.00.
Fernando was found guilty after he motioned death threats to Tamil protestors in London last year. He was attending a celebration at the Sri Lankan High Commission in the UK to mark 'Independence Day' at the time, whilst British Tamils held a demonstration outside with placards and Tamil Eelam flags. Sri Lankan officials were also seen photographing the protestors in an apparent act of intimidation.