09 June 2019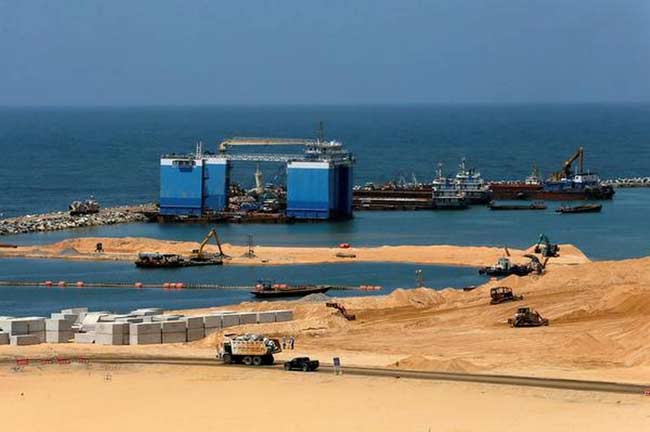 The Sri Lankan government yesterday took pains to defend its decision to sign an agreement with India and Japan to develop the East Container Terminal at Colombo Port. 
In a written response to a question by the JVP MP Anura Kumara Dissanayaka, the Minister of Port, Shipping and Southern Development, Sagala Ratnayake denied the terminal was being transfered to any foreign country. 
"The government has not taken a decision to transfer the Eastern Container Terminal of the Colombo Port to by any means to a foreign country. Similarly, no decision has been taken to hand over the Eastern Terminal to India or Japan or to any foreign company," Ratnayake was quoted by Colombo Page. 
"As a SLPA development plan - the National Ports Development Master Plan funds of the SLPA was only sufficient to develop the first stage of the eastern terminal. But development of first stage alone is not enough to increase the capacity of the Colombo Port. Both first and second stages of the port have to be developed at the same time to improve the capacity of the terminal. So the SLPA Board decided to develop both stages with a loan. Accordingly, Japan agreed to grant a concessionary loan and decided to develop it as a joint venture with India, Japan and Sri Lanka. The purpose of establishing a joint venture is to operate the port more competitively. There is no transfer of ownership of the Eastern Terminal. Sri Lanka Port Authority has 100 percent ownership. No ownership rights will be given to any country or a foreign company. Military insecurity does not happen in any way. We own the majority right of the company in charge of operations. Therefore, there is no problem with ownership." 
In May, following months of delays, Sri Lanka's Port Authority (SLPA) said, "As a hub of the Indian ocean, the development of Sri Lanka and openness of its ports are of great importance. Colombo port is the leading port in region. This joint project reflects the long standing goodwill and cooperation among the three countries."
Last September the planned agreement with India was opposed by the Sri Lankan president, Maithripala Sirisena who along side Sri Lankan opposition parties criticised the government's main United National Party (UNP) for selling state assets.