28 September 2021
Speaking at a side event at the UK Labour Party conferece this week, Shadow Minister for Asia, Stephen Kinnock, slammed the British government for not doing enough on Sri Lanka and describing the situation as "a scar on the conscience of the world".
In his statement, he outlined how the latest UN resolution does not go far enough to meet the needs of the Tamil people and raised questions as to why the principle of universal jurisdiction was not included. He maintained that it should be possible for the international community to bring to justice perpetrators of atrocities against the Tamil people.
A range of senior Labour party officials spoke at the conference including Shadow Financial Secretary, James Murray, Shadow Secretary of State for Child Poverty, Wes Streeting, and MPs Janey Dabey and Stephen Timms. International human rights organisations such as the Sri Lanka Campaign for Peace and Justice as well as Freedom from Torture also spoke during the conference.
Shadow Minister for Asia, Stephen Kinnock
In Kinnock's statement, he further questioned why an International Independent Investigative Mechanism (III-M) had not been established and noted that there was a clear case for senior Sri Lanka military and government officials to be referred to the International Criminal Court (ICC).
Addressing the government's concern over the veto powers of China and Russia at the UN Security Council, Kinnock noted that British foreign policy should not be "dictated by two authoritarian regimes". Furthermore, even if such a move were vetoed, "it would still be a very important statement".
Commenting on the resolution's establishment of a timeline of 18 months, 12 of which remain, Kinnock stated that this was too long. 
"We know atrocities were perpetrated. Why are we giving the Sri Lankan government such a long period?"
Kinnock also detailed the need to withdraw the British defence attache in Colombo who has been working with Sri Lankan military officials accused of grievous human rights abuses. His speech also detailed the absence of protections for human rights defenders in the UN resolution. In addition, he called for sanctions on Sri Lanka's army commander Shavendra Silva for his role in overseeing mass atrocities against the Tamil people and highlighted the need for an ethical trade policy with Sri Lanka; which placed human rights over economic interest.
Shadow Secretary of State for Child Poverty, Wes Streeting
Speaking to the conference Wes Streeting, Shadow Secretary of State for Child Poverty, emphasised the need to seek accountability and justice not just for historic abuses but also for ongoing human rights violations.
He further added that whilst it had felt that "we were making progress"; the return of the Rajapaksa's has seen "a complete disregard for those international mechanisms, for successive UN resolutions, and for commitments that Sri Lanka had signed up to".
"That has to come with consequences because it's not only failing the people of Sri Lanka, it's not only failing the Tamil diaspora around the world who are seeking justice for their families and loved ones [...] It also strikes at the heart of the rules-based international system, which we have to uphold and defend if the UN is truly to mean something" Streeting stated.
Shadow Financial Secretary, James Murray
During his speech, James Murray reflected on the horrors of 2009 and the ongoing atrocities in Sri Lanka. He emphasised his disappointment with the inaction of the British government and noted that "we have a special responsibility". "We have not seen any actions  from this government. We haven't seen any sanctions" he stated.
He further added:
"We hear a lot about Global Britain but what does that mean if we are prepared to make trade deals that jettison our human rights commitments".
Shadow Minister for Buses and Local Transport, Sam Tarry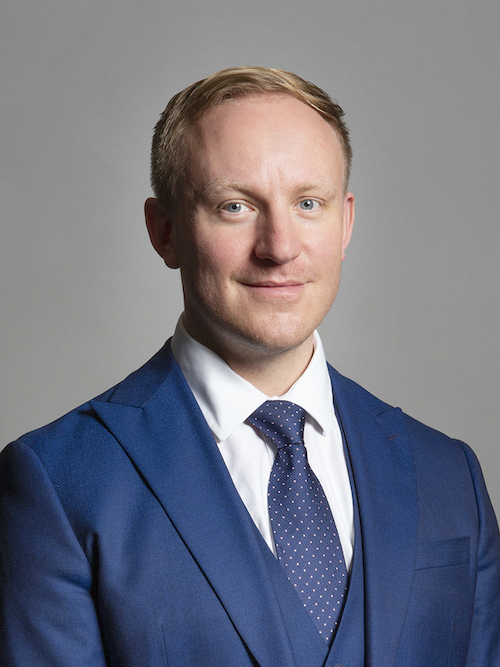 Whilst Sam Tarry was unable to attend the conference he sent in a statement emphasising his concern over the "ongoing reports of torture, intimidation and arbitrary arrests targeted predominately directed at the Tamil community".
In his statement, he emphasised the need for the British government to apply "bilateral pressure on Sri Lanka to direct it towards a path that ensures accountability for mass atrocities, and a political solution that meets the aspirations of the Tamil people".
Tarry further urged the government to review "whether Sri Lanka meets the human rights criteria for the GSP trade tariff scheme it enjoys from the UK and make it conditional on tangible deliverables such as repealing the draconian PTA which allows for arbitrary detention and torture, demilitarising traditional Tamil homelands of the North-East and recommitting to UNHRC res30/1".
Tarry also maintained the need for an international justice mechanism; Magnitsky sanctions on senior Sri Lanka officials accused of war crimes and human rights abuses; and for Sri Lanka to be referred to the ICC.
"The protests across the North-East of Sri Lanka earlier this year show that the Tamil community will continue to struggle and speak up for their rights despite the increasing intimidation they face" he stated.
He concluded by stating:
"As always, I will continue to support the Tamil people as they seek justice and to address the root causes of the ethnic conflict in Sri Lanka through an equitable political solution that respects the right to self-determination of the Tamil people".
 
Shadow Minister for Policing and the Fire Services, Sarah Jones
In her statement, she emphasised her gratitude to the Tamil community in Central Croydon for their warmth and hospitality. She further emphasised her role and responsibilites in tackling hate crimes.
Janet Daby, MP for East Lewisham
In her speech she spoke out against genocide and noted her request that the Liberation Tigers of Tamil Eelam be deproscribed by the Home Office.
"Attrocities are wrong. Genocide is absolutely wrong and we need to stamp it out" she noted.
She further maintained the need "for a responsibile government in the UK"; one which would not "shurk its duties".
Read more here: UK maintains ban on LTTE but British Tamil activists have questions | Tamil Guardian
Stepehen Timms, MP for East Ham
In his statement Stephen Timms highlighted the deteriorating of human rights in Sri Lanka, particularly since the election of Gotabaya Rajapaksa.
He noted that the previous adminsitration "calculated if they paid lipservice to it [the UN resolution], the international community would leave them alone [...] Their strategy was pretty successful, as there was never really any accountabiltiy demanded from them".
However, the current administration has thrown this aside and introduced a "climate of fear". Timms notes the centralisation of power within the presidency and notes ongoing harassment of human rights defenders, lawyers, and survivors of torture.
"The change of tactics by Sri Lanka has been striking but the excuses for not holding the Sri Lankan government accountable for the promises it signed up for are gone. We need to be more assertive" he stated.
He further emphasised the need to sanction war criminals such as Shavendra Silva, Sri Lanka's army commander, and Kamal Gunaratne, the country's acting Defence Secretary. In his statement he detailed the atrocities Gunaratne oversaw including the bombing of "civilian hospitals and food distribution point" as well as the overseeing of torture camps".
 
Melissa Dring, Campaign Director for Sri Lanka Peace and Justice Campaign
In her statement, Dring reflected on the Rajapaksa's rule noting that it was "dynastic", as "twenty-five per cent of the state budget is controlled by a single family."
"He (the President) is authoritarian" she warned. She further detailed that "under the 20th Amendment, he has centralised power to himself and threatens the independence of independent institutions including the OMP and the Human Rights Commission of Sri Lanka".
Dring maintained that the UK must not be treating Sri Lanka as a "normal, democratic and  law-abiding state."
She further urged the government to include Sri Lanka on its global sanctions regime with specific reference to Sri Lanka's army commander, Shavendra Silva and Defence Secretary Kamal Gunaratne.
Tracey Doig, Head of International Advocacy and Accountability for Freedom from Torture
In her statement, Doig highlighted the work of Freedom from Torture and noted that their largest client group for the last decade was Sri Lankan nationals.
"Since 2009, our (inaudible) have forensically documented cases of torture relating to over 550 Sri Lankan nationals, the overwhelming majority of whom are Tamil."
Concluding the event, Lakshan Chitrakumaran, Chair of Tamils for Labour thanked the party or "by taking up the cause and plight of the Tamils". "In the past 2 years, at the United Nations Human Rights Council, the Sri Lankan State threw out its most brazen, and forceful challenge to the International Community, to stop investigations into its history of cyclical violence, structural genocide, and above all, its deep-rooted, inhuman level of impunity," he added.
Chitrakumaran went on to conclude,
"We want the Labour Party, to apply phased out calibrated sanctions as an effective leverage and develop a time bound implementation plan of actions."

"And finally, to bring a permanent peace, and stability to Sri Lanka, we would like the Labour Party, as per the previous Labour Manifesto:

- To Recognise the Tamils as a Nation, with their Traditional homeland in the North and East of Sri Lanka, and their Right to Self Determination

- And, a Political solution based, on the legitimate aspirations of Tamils with International arbitration for the successful conclusion."
We need your support
Sri Lanka is one of the most dangerous places in the world to be a journalist. Tamil journalists are particularly at threat, with at least 41 media workers known to have been killed by the Sri Lankan state or its paramilitaries during and after the armed conflict.
Despite the risks, our team on the ground remain committed to providing detailed and accurate reporting of developments in the Tamil homeland, across the island and around the world, as well as providing expert analysis and insight from the Tamil point of view
We need your support in keeping our journalism going. Support our work today.
For more ways to donate visit https://donate.tamilguardian.com.