17 May 2020
A Sri Lankan judge has issued a 14-day isolation order against eleven senior figures from the Tamil National People's Front (TNPF) this evening, just hours party members were to mark Tamil Genocide Day on Monday.
The notice, signed byJaffna magistrate Anthony Saamy Peter Paul cites the risk of coronavirus  to order the senior figures into isolation.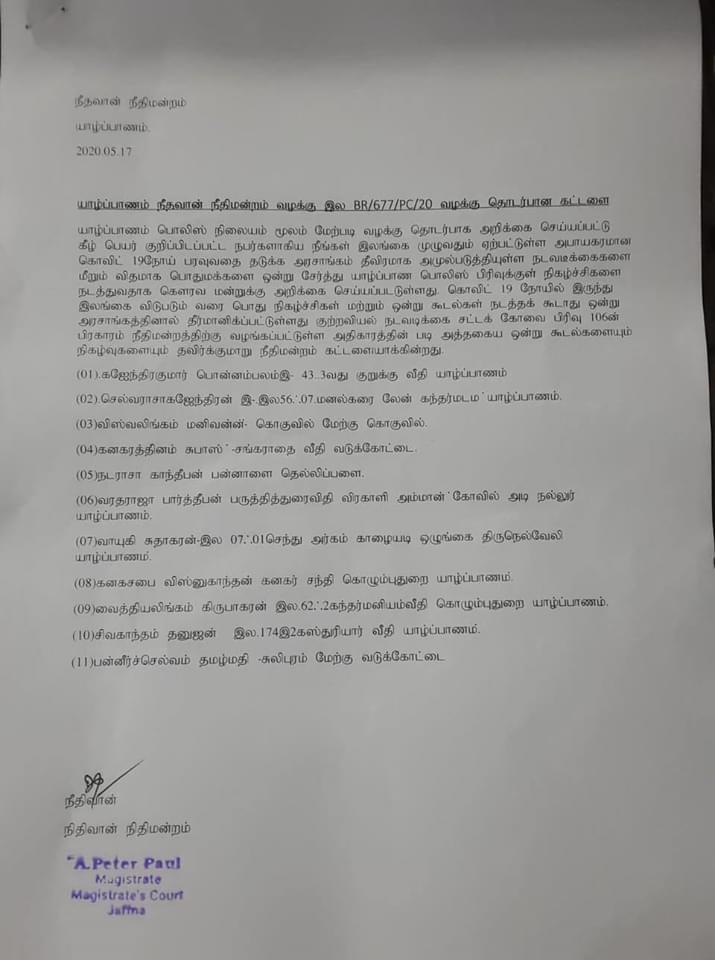 It was delivered on Sunday evening, just hours before commemoration events were due to begin.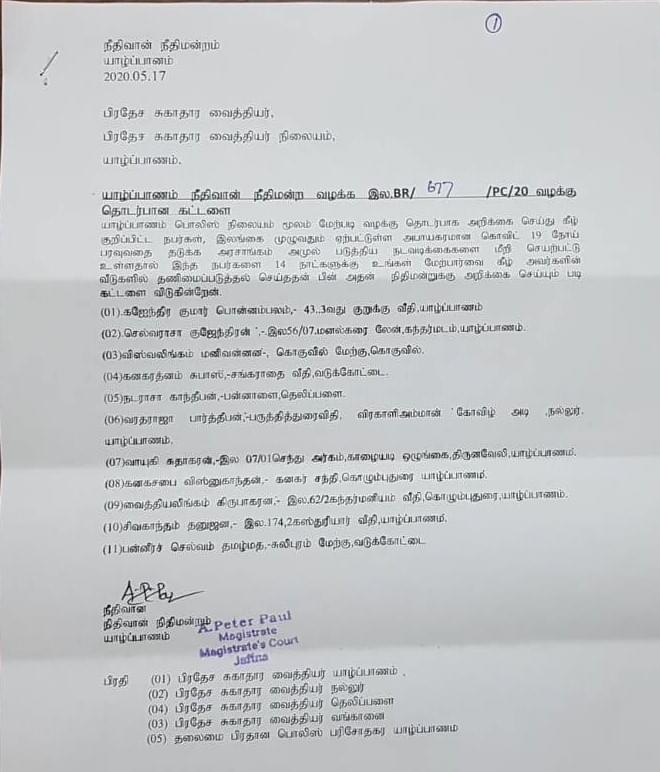 TNPF activists have been repeatedly harassed and intimidated this week  as they went about marking 11 years since the massacres at Mullivaikkal. Just this morning, Sri Lankan police officers threatened a TNPF Pradeshiya Sabha member warning that the army will shoot her if she lights lamps on Monday.